| | |
| --- | --- |
| ČESKÁ REPUBLIKA | CZECH REPUBLIC |
| Plzeňský kraj | Plzeň region |
| Okres: Domažlice | |
map →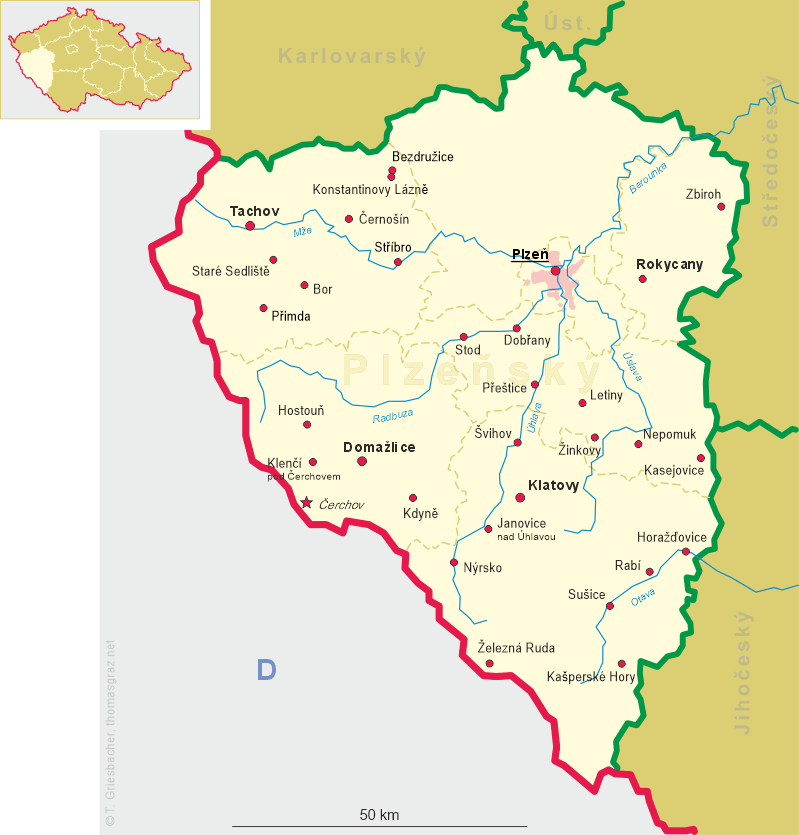 Hostouň
• de: Hostau
• ru: Гостоунь
• sr: Хостоуњ
Hostouň is situated at an elevation of 450 m in the Český les (Bohemian Forest or Upper Palatinate Forest) mountain region at the Starý Potok stream, which about 500 metres further north flow into the upper Radbuza river. The municipality has a population of about 1,300 (2016).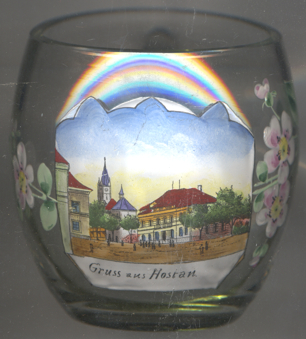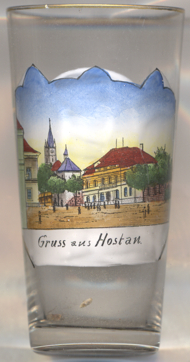 The earliest known written document mentioning the place dates from 1238. In 1522 the village was granted the rights to hold markets. In 1587, Hostau obtained the rank of a town and a coat of arms. During the Reformation period, Hostau was temporarily Protestant. In 1915 the imperial military stud of Galicia and Bukowina of Radautz (today Rădăuți, Romania) was transferred to Hostau. During the World War II, parts of the famous Lipizzaner horses of the Spanish Riding School of Vienna and the studs in Piper and Lipica were stationed in Hostau. After the end of the war, the horses were rescued by an adventures attempt of German and American soldiers and brought back to Vienna. Since the 16th century, a continuous inflow of German inhabitants had marked the population. In 1930, about 88% of the population had been German-speaking. After World War II, the German population was expelled. In addition, Hostau was renamed Hostouň and also lost the rank of a town, which it regained in 2006.
The

church of St. James the Elder, since 1384 mentioned as a parish, was rebuilt in Baroque style in 1731. In 1805 it obtained the rank of a Deaner church. It was rebuilt after a large fire in 1877. A treasure of the church is a wood-carved madonna, the 'Sorrowful Mother of God of Hostouň', dating from the first half of the 15th century.

[https://de.wikipedia.org/wiki/Hostouň, https://en.wikipedia.org/wiki/Hostouň_(Domažlice_District)]

---