| | |
| --- | --- |
| SLOVENSKO | SLOVAKIA |
| Košický kraj | Košice region |
| okres: Spišská Nova Ves | |
map →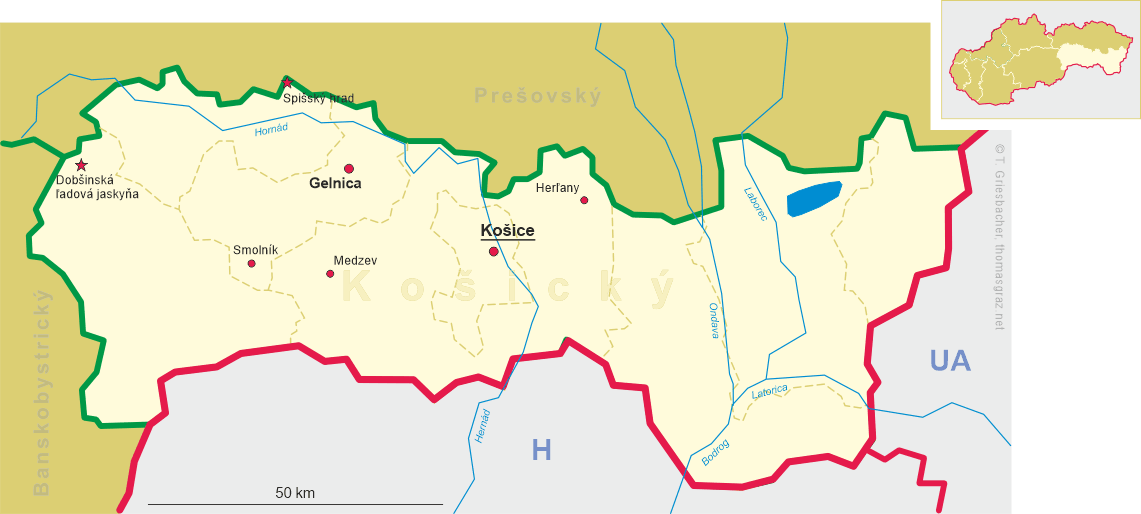 Spišský hrad
• hu: Szepesi vár
• pl: zamek Spisky
• de: Zipser Burg
Glass no. 3308 is a souvenir from the Spiš (Hungarian: Szepes, German: Zips) region, showing in the foreground Spišské Podhradie with Spišská Kapitula. Depicted in the background top left are the ruins of Spišský hrad (Spiš castle).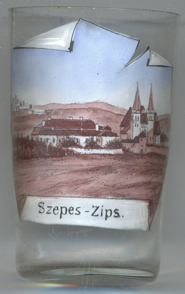 Spišský hrad (Spiš castle; Hungarian: Szepesi vár, German: Zipser Burg, Polish: zamek Spisky) form one of the largest castle sites (41 426 m2) in Central Europe. The castle is situated above the town of Spišské Podhradie and the village of Žehra, in the Spiš region (Hungarian: Szepes, German: Zips, Polish: Spisz). It was listed as a UNESCO World Heritage Site in 1993 (together with the adjacent locations of Spišské Podhradie/Spišská Kapitula and Žehra; extended in 2009 to include historic centre of Levoča).
The castle was built in the 12th century on the site of an earlier castle. It was the political, administrative, economic and cultural centre of Szepes County of the Kingdom of Hungary. Before 1464, it was owned by the kings of Hungary, afterwards (until 1528) by the Zápolya family, the Thurzó family (1531–1635), the Csáky family (1638–1945), and (since 1945) by the state of Czechoslovakia then Slovakia.
Originally a Romanesque stone castle with fortifications, a two-story Romanesque palace and a three-nave Romanesque-Gothic basilica were constructed by the second half of the 13th century. A second extramural settlement was built in the 14th century, by which the castle area was doubled. The castle was completely rebuilt in the 15th century; the castle walls were heightened and a third extramural settlement was constructed. A late Gothic chapel was added around 1470. The Zápolya family performed late Gothic transformations, which made the upper castle into a comfortable family residence, typical of late Renaissance residences of the 16th and 17th centuries. The last owners of the Spiš Castle, the Csáky family, abandoned the castle in the early 18th century because they considered it too uncomfortable to live in. In 1780, the castle burned down and thereafter fell into dereliction. The castle was partly reconstructed in the second half of the 20th century, and extensive archaeological research was carried out on the site.
Glass no. 3308 was aquired already in a damaged condition, but due to the interest of the depicted places was nonetheless included in this collection.
[https://en.wikipedia.org/wiki/Spiš_Castle]

---