| | |
| --- | --- |
| ÖSTERREICH | AUSTRIA |
| Bundesland: Steiermark | Styria |
| Bezirk: Graz-Umgebung | |
map →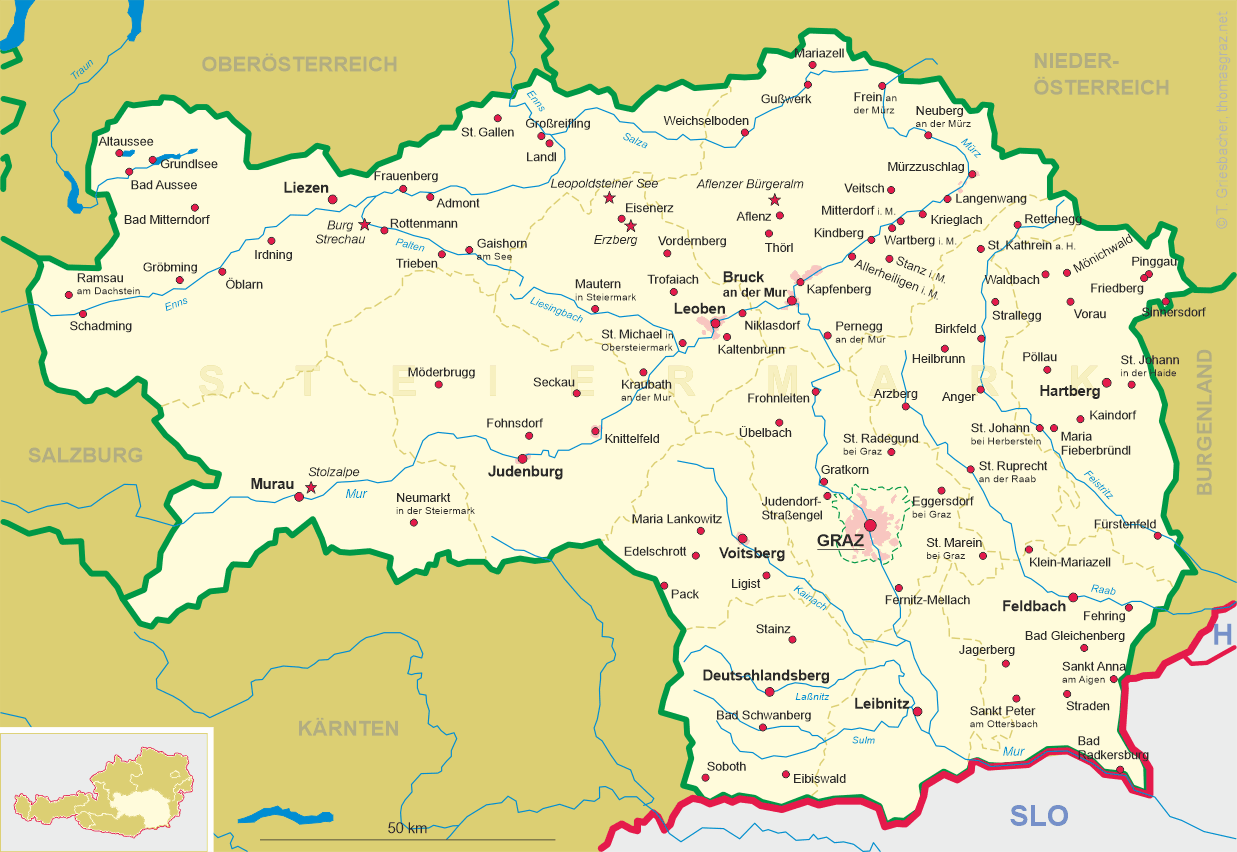 Fernitz-Mellach
• lt: Fernicas-Melachas
• ru: Ферниц-Меллах
Fernitz-Mellach is situated at an elevation of 320 m on the river Mur, about 10 km south of Graz. The municipality was cretaed on 1 January 2015 by a merger of the formerly independent municipalities of Fernitz and Mellach. The combined municipalityy has a population of about 4,700 (2017) of which about 3,000 live in Fernitz.
Fernitz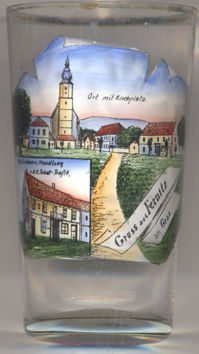 A small chapel had been built in his place already in 1160. The oldest document mentioning Vorenze dates from 1209. A further document of 1210 issued by the archbishop of Salzburg confirms that the church of Vorinze is dependent on Straßengel.
The

parish church Maria Trost is an important pilgrimage site. Fernitz had been a pilgrimage site as early as 1150. According to the legend, a statue of Our Lady had disappeared from neighbouring Vasoldsberg and was found in the river meadows at Fernitz. Although brought back to its original place three times, the statue miraculously returned to fernitz each time. The first, Romanesque, chapel was built in 1160. As the number of pilgrims soon increased, a new, larger church in Gothic style was built in 1314 of which the lower two storeys of the church tower remain. The church was rebuilt in 1480 as a votive church after the previous one had been destroyed during the Turkish invasions of that time. The present late Gothic church dates from 1506–1514.
The inset picture on the lower left shows a building labeled

Joh. Zechners Handlung m. k.k. Tabak-Trafik ('Johann Zechner's store with k.k. [Imperial-Royal] tobacconist store').

[https://de.wikipedia.org/wiki/Fernitz-Mellach, https://de.wikipedia.org/wiki/Fernitz_(Steiermark); https://de.wikipedia.org/wiki/Maria_Trost_(Fernitz)]

---