| | |
| --- | --- |
| FRANCE | FRANCE |
| région: Normandie | Normandy |
| département: 50, Manche | |
map →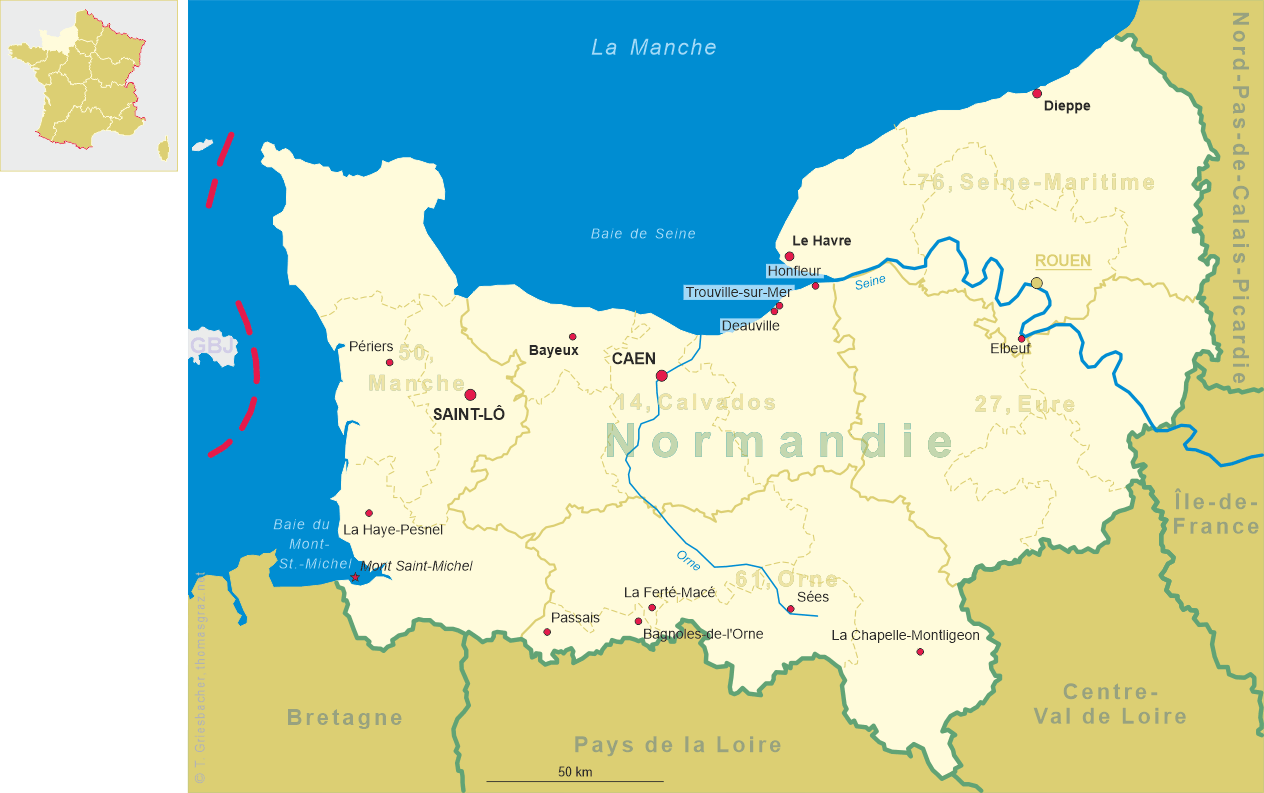 Périers
• ru:Перье
• uk:Пер'є
Périers is situated at an elevation of 25 m in the département Manche in western Normandy, about 13 km from the Atlantic coast to the west and about 24 km northwest of Saint-Lô. The municipality has a population of about 2,300 (2015).
The

église Saint-Pierre was classified as a historic monument in 1862. It was severely damaged during World War II but could be reopened after restoration in 1960. The chancel, the pillars of the tower and the central nave date from the 13th century, the side naves from the 13th/14th century, the vaulting was created in the 16th century.
Glass no. 3407 is marked on the bottom 'Importé de Tchéchoslovaquie'.

[https://de.wikipedia.org/wiki/Périers, https://fr.wikipedia.org/wiki/Périers; http://fallingrain.com/world/FR/99/Periers.html; https://fr.wikipedia.org/wiki/Église_Saint-Pierre_de_Périers, https://www.wikimanche.fr/Église_Saint-Pierre_(Périers)]

---