| | |
| --- | --- |
| DEUTSCHLAND | GERMANY |
| Bundesland: Freistaat Bayern | Bavaria |
| Regierungsbezirk: Schwaben | |
| Landkreis: Dillingen an der Donau | |
map →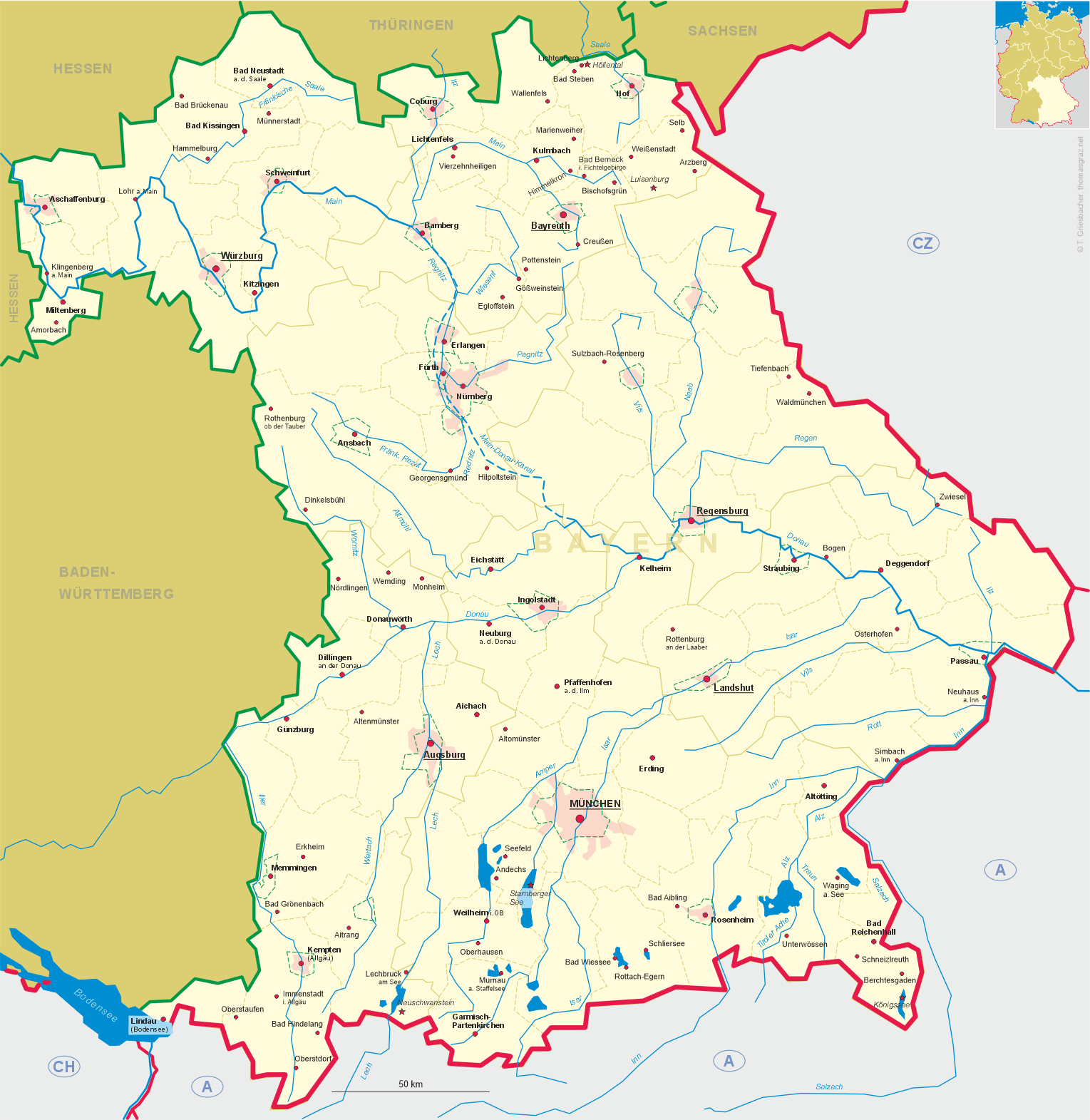 Dillingen an der Donau
• lt: Dilingenas prie Dunojaus
• lv: Dillingene pie Donavas
• ru: Дилинген-ан-дер-Донау
• sr: Дилинген на Дунаву
• uk: Діллінген-ан-дер-Донау

Dillingen an der Donau is situated at an elevation of 422 m on the river Danube in Swabia, Bavaria. It is the administrative seat of the homonymous district; the municipality has a population of about 18,700 (2017).
The area had already been inhabited in the Stone Ages. The origins of the town can be traced back to an Alemannic settlement, as witnessed by an Alemannic cemetery of the 6th to 7th century. In the 10th century, the place became the seat of the counts of Dillingen, first mentioned in a document of 973 AD. In 1258 the town was donated to the sovereign bishopric of Augsburg. Since about the 15th century it was a residence of the bishops and since the Reformation, when the city of Augsburg converted to the Protestant faith, was the official seat of the prince-bishopric. A university was founded by the bishops here in 1549/1551. Operated since 1563 by the Jesuit order, it became one of the leading universities in the Holy Roman Empire. A dark chapter of Dillingen's history are the whitch-hunts that occurred between 1574 and 1745, during which 65 people, mostly women, were charged and most of them executed. With the secularisation of all ecclesiasstical states in 1802/1803, Dillingen became part of the Kingdom of Bavaria. the university was transformed into a school for Catholic theologians, which in 1923 became the Philosophical-Theological University of Dillingen. The district Dillingen an der Donau was founded in 1862; the current district was formed in 1972 inclluding the formerly independent city of Dillingen.

Dillingen castle [left, no. 3525], the former residence castle of the bishops of Augsburg, is located on a hill terrace above the town. The earliest known document mentioning the castle dates from 1220. In 1258 it was donated by the count of Dillingen to the bishop of Augsburg. Between 1458 and 1520 the castle was remodeled from a medieval fortress to a Gothic residence castle. Since 1537, when the Catholic bishops were forced to leave the now Protestant city of Augsburg, it became the official seat of the bishopric. However, with the end of the ecclesiastical state in 1802/1803, the castle was remodeled several times and was used for various purposes. However, despite damages to the old structures, it could still retain its monumental character. Today the castle is home to fiscal authorities. Parts of the castle are used for exhibitions, festivities and markets.

[https://de.wikipedia.org/wiki/Dillingen_an_der_Donau, https://en.wikipedia.org/wiki/Dillingen_an_der_Donau; https://de.wikipedia.org/wiki/Schloss_Dillingen_an_der_Donau]

---