| | |
| --- | --- |
| FRANCE | FRANCE |
| région: Grand Est | |
| département: 57, Moselle | |
map →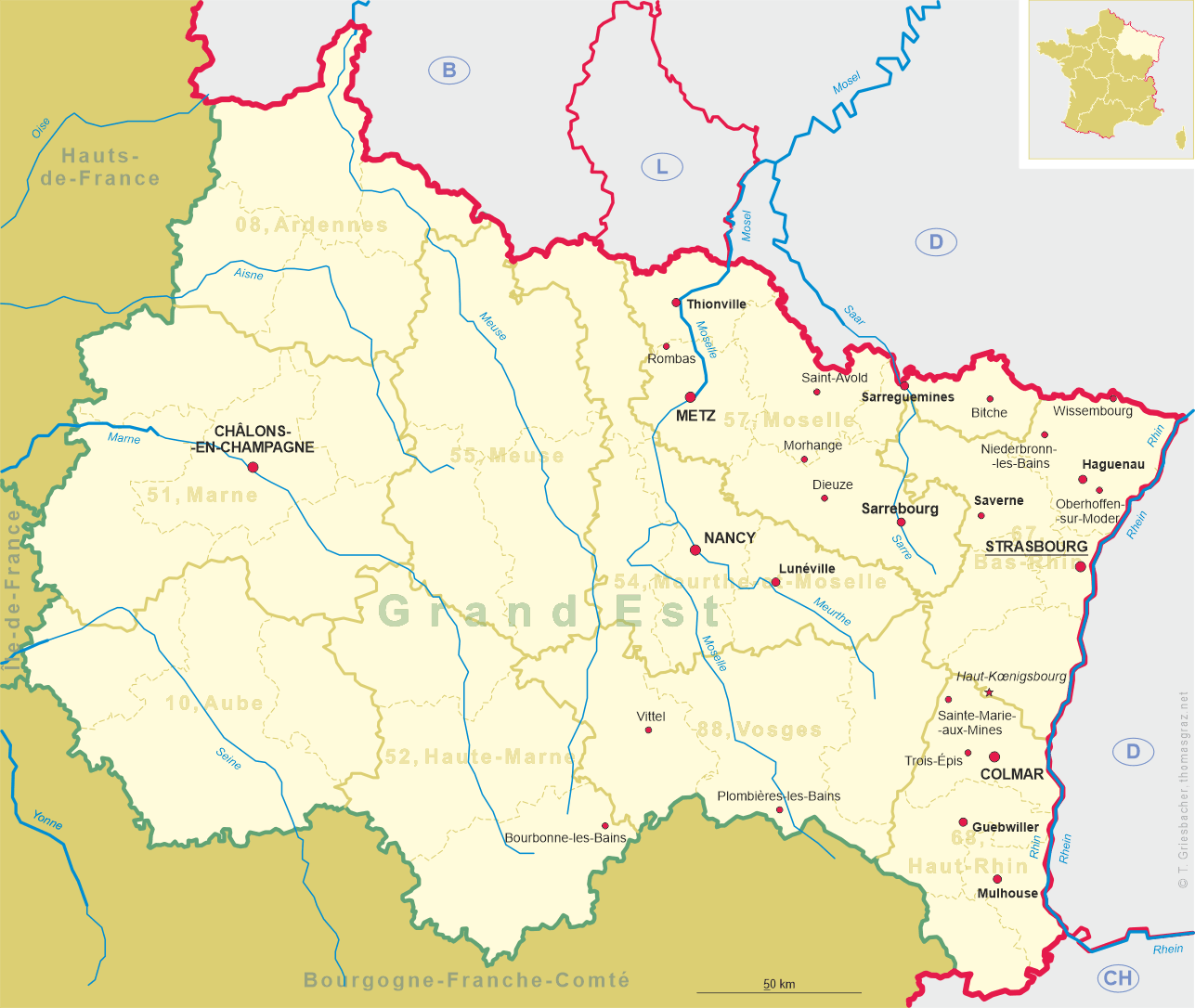 Rombas
• de: Rombach
• ru, uk: Ромба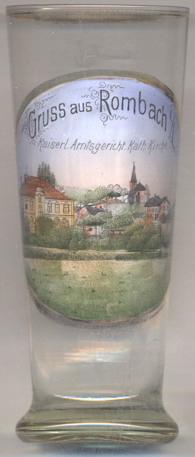 Rombas is situated at an elevation of 252 m in the lower Orne valley of the French département Moselle, about 18 northwest of Metz and 15 km southwest of Thionville. The municipality has a population of about 9,900 (2016).
The local area was already inhabited in the Neolithic period about 7,000 years BP. The village was probably founded by the Franks in the 7th century. The oldest written mention dates from 972 AD. Located in the linguistic border area between French and German, different versions of the name are recorded thoughout history: Romesbach in 972, Romabach in 984, Rumesbach in 1128, Ramisbach in 1160/1162, Romesbas in 1185, Romebac in 1245, Romebair in 1247, Roumebac in 1280, Rombair in 1335/1338, Rombas in the 15th century, Rombach from 1870 to 1918 while absorbed by Germany; and finally Rombas from 1918.
Glass no. 3619 dates from the period while being part of the German Empire (1870–1918). It is labeled in German: Rombach / L[othringen]. ('Rombas, Lorraine').
The Catholic

church Saint-Rémy [right] was built in 1756 in place of an older church. It was remodeled in 1938.
The building depicted on the left is labeled

Kaiserliches Amtsgericht ('Imperial district court').


[https://de.wikipedia.org/wiki/Rombas, http://fr.wikipedia.org/wiki/Rombas, https://en.wikipedia.org/wiki/Rombas; http://fallingrain.com/world/FR/B2/Rombas.html]

---