| | |
| --- | --- |
| ÖSTERREICH | AUSTRIA |
| Bundesland: Kärnten | Carinthia |
| Bezirk: Sankt Veit an der Glan | |
map →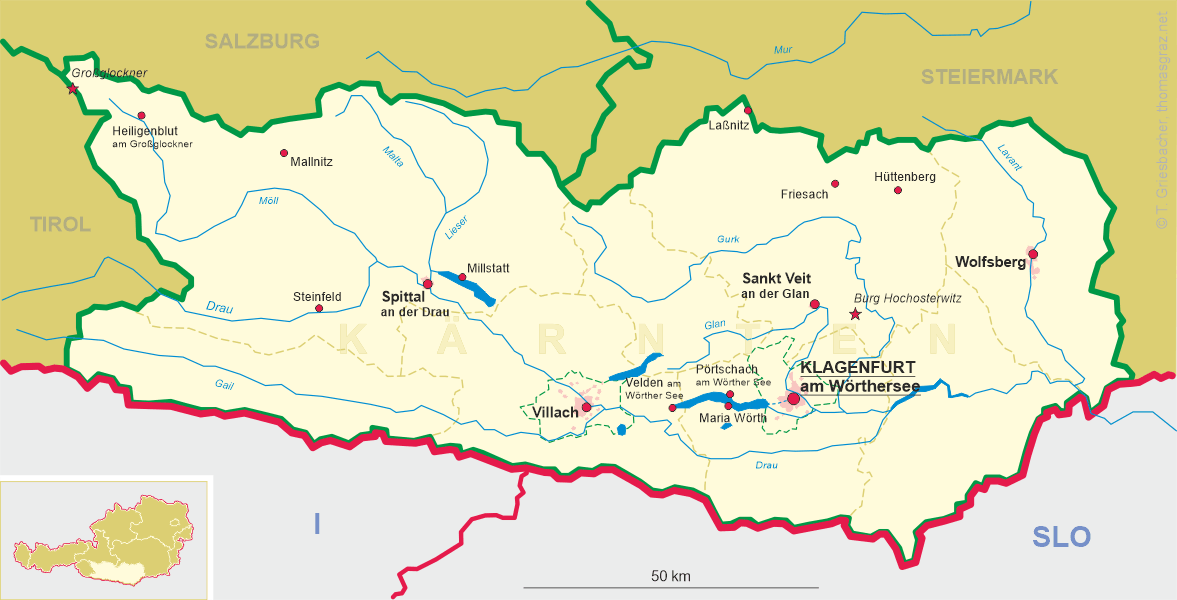 Friesach
• sl: Breže
• lt: Fryzachas
• bg, ru: Фризах
Friesach is one of the oldest towns in Carinthia and is situated in the valley of the river Metnitz. The first mentioning in a document already occurred in AD 860; in 1265 it was mentioned as a town for the first time. The town fortifications and the moat were built between 1124 and 1130. Large parts of the fortifications still exist today. Between 1125 and 1300 Friesach had the right to mint coins, the so-called 'Friesacher Pfennig'. From the 13th century it was a seat of the Teutonic Order, the chapter Virgilienberg and the Order of the Dominicans followed later. Until 1803 the town belonged to the Archbishops of Salzburg.
The Petersberg [top] is the oldest part of Friesach (AD 860 hof friesah). The ruins that can be seen today are the remainders of a castle built prior to 1077 by the Archbishops of Salzburg, later enlargements dated from the 16th century. The decay began at the end of the 18th century. The

castle keep [top centre] of 1130 is one of the few remaining parts of the castle. In 1926 a chapel of St. Rupert dating from the 12th century was discovered in the keep. The

Peterskirche [top right] on the Petersberg was built before 927. Its late Gothic altar painting dates from 1525.
The Renaissance

town fountain (Stadtbrunnen) [bottom centre] on the main square (Hauptplatz) dates from 1526.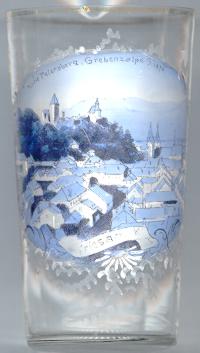 The master painter Konrad von Friesach had a workshop here around 1440–1460. He painted altar pieces, e.g. for the Sankt Peter am Kammersberg and the monastery of Sankt Lambrecht in Styria. His major work is the giant Lenten veil of the cathedral of Gurk which he made in 1458. It is the largest (ca. 9 × 9 m) and oldest surviving Lenten veils of Carinthia and shows 99 scenes from the Old and New Testament.

---