| | |
| --- | --- |
| SLOVENSKO | SLOVAKIA |
| Žilinský kraj | Žilina region |
| okres: Dolný Kubín | |
map →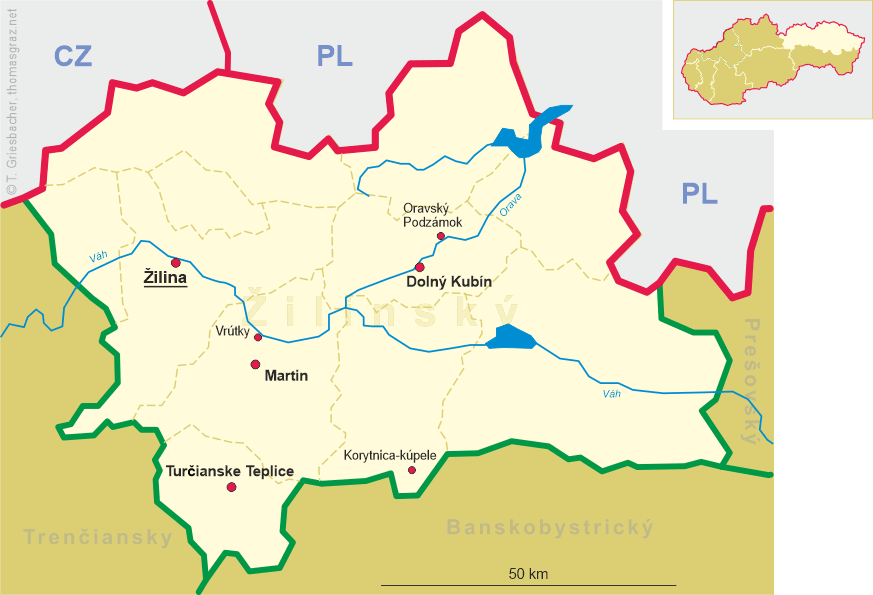 Dolný Kubín
• hu: Alsókubin
• lv: Dolni Kubīna
• lt: Dolny Kubynas
• de: Unterkubin
• sr: Долни Кубин
• ru: Дольни-Кубин
• uk: Долни Кубін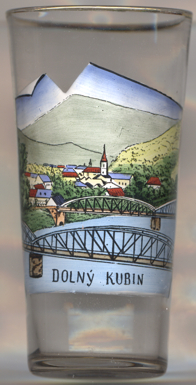 Dolný Kubín is situated at an elevation of 468 m on the river Orava, between the Lesser Fatra, Oravská Magura and Chočské vrchy mountains, about 15 km north of Ružomberok and 45 km east of Žilina. The municipality has a populato of about 18,800 (2018).
The first written reference of the location dates from 1314 and is about the land (not the settlement yet) Kubín. In 1325, the existence of Superior Kolbyn (in Slovak Vyšný Kubín) was recorded what could indicate also the existence of Dolný Kubín, more detailed information about the settlement are from 1380s. The settlement belonged to the Orava Castle (see Oravský Podzámok) and was the center for the neighboring settlements. It was granted town privileges (town status, town charter) in 1632, and its importance was further strengthened in 1633 when the town was granted the right to hold markets. In 1683 the town became the seat of the Orava county and in 1776 also the seat of a processus district within the kingdom of Hungary. In the 19th century Dolný Kubín was a centre of Slovak national life and the poet Pavol Országh Hviezdoslav and other Slovak national revivalists were active in the town. After World War I, Dolný Kubín remained the seat of the Orava County until 1923, when Orava became a part of Váh County and it became the seat of the district. During World War II, the local garrison actively participated in preparation of Slovak National Uprising. The town experienced major developments mainly after the war, when electrical works as well as other enterprises were established. The Slovak poetical and prose competition, called Hviezdoslavov Kubín (Hviezdoslav's Kubín), takes place in the town since 1954.
The Catholic

church of St. Catherine of Alexandria [background centre] was built in Gothic revival style on the remnants of an earlier church of the 14th century of which the tower and the northern wall of the church are perserved. The interior of the church was painted by Slovenské umenie ('Slovak skills') manifacture in 1939. Paintings made by Edmund Maszanyi are from the same year. The church was renovated in 1886.

[https://de.wikipedia.org/wiki/Dolný_Kubín; https://en.wikipedia.org/wiki/Dolný_Kubín, https://sk.wikipedia.org/wiki/Dolný_Kubín; https://en.wikipedia.org/wiki/St_Catherine%27s_Church,_Dolný_Kubín]

---