| | |
| --- | --- |
| ÖSTERREICH | AUSTRIA |
| Bundesland: Steiermark | Styria |
| Bezirk: Weiz | |
map →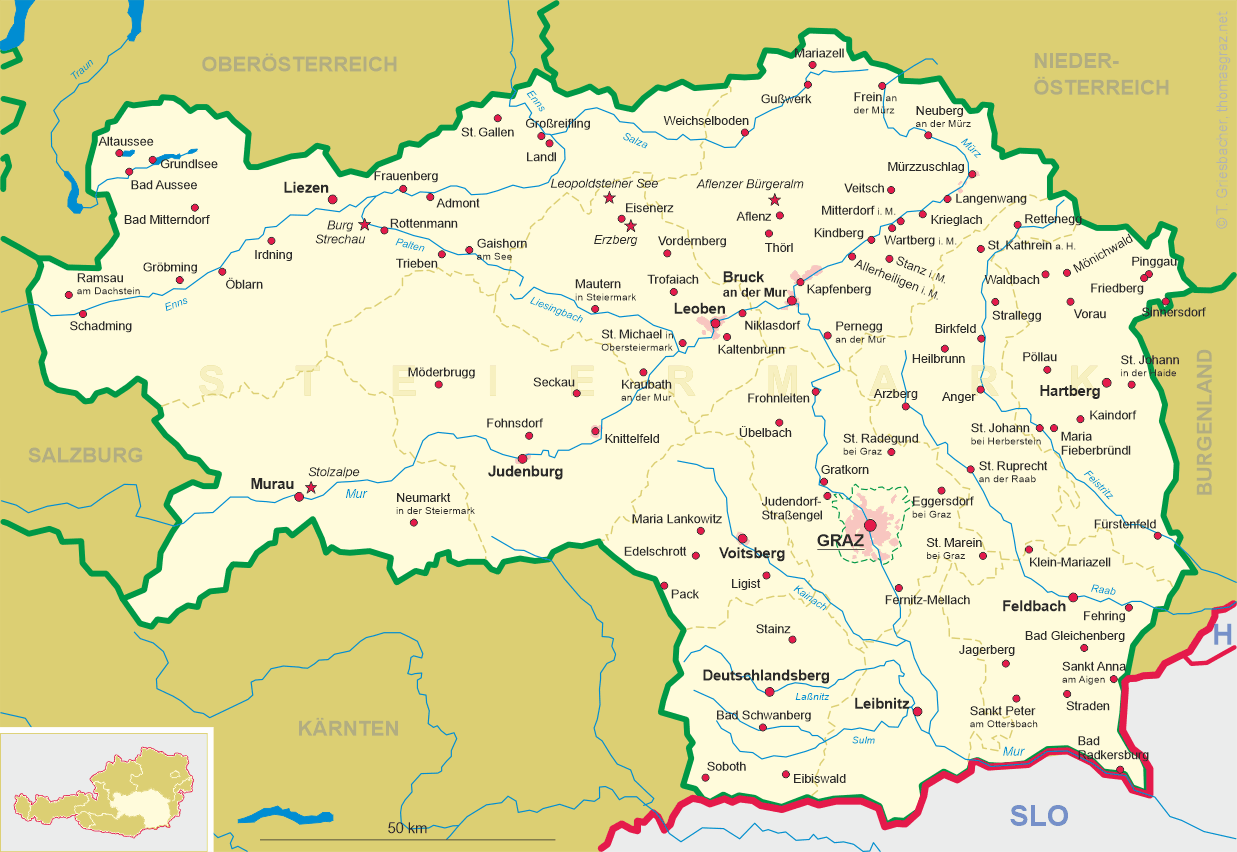 Arzberg
• lt: Arcbergas
• ru: Арцберг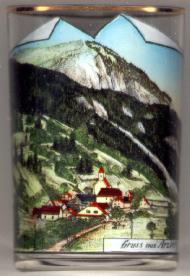 Arzberg is situated in the upper part of the river Raab valley at an elevation of 579 m short before the entry of the river into the Raabklamm, the longest narrow gorge in Austria.
In old times the village was one of the places in Styria where silver was mined. The name Arzberg is an old version of 'Erzberg', German for 'ore mountain'. Although mining for silver has been terminated long ago, the mine can still be visited with guided tours today.
The

parish church Sankt Jakobus der ältere (St. James the Greater) [centre] was built 1786–1789 in place of an older church which was mentioned already in 1242 and became a parish church around 1555.
Another town of the same name (
Arzberg / Oberfranken
) is located in Upper Franconia, Germany. A further place called Arzberg is a cadastral district of
Reichraming
, Upper Austria. A mountain called
Erzberg
is located in Austria's province of Styria and is depicted on another glass of this collection.
---