| | |
| --- | --- |
| ÖSTERREICH | AUSTRIA |
| Bundesland: Oberösterreich | Upper Austria |
| Bezirk: Steyr-Land | |
map →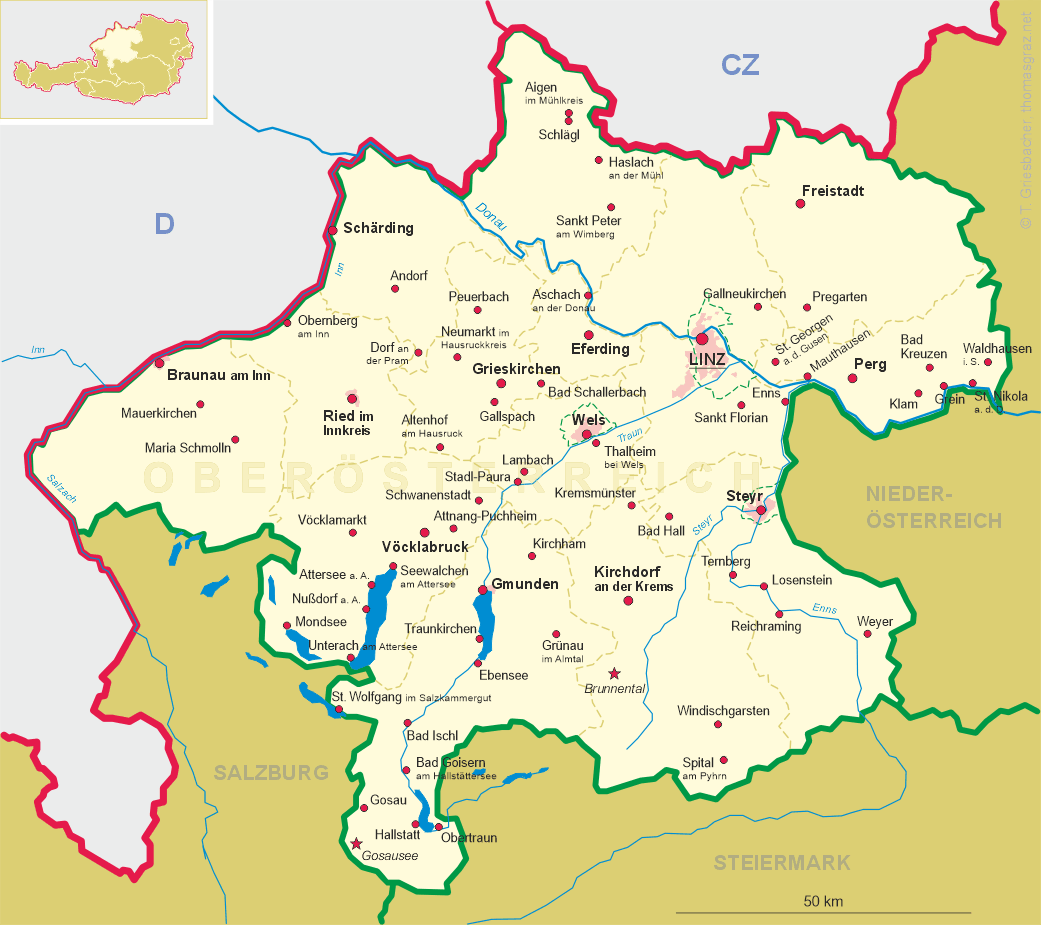 Reichraming
• lt: Reichramingas
• ru: Райхраминг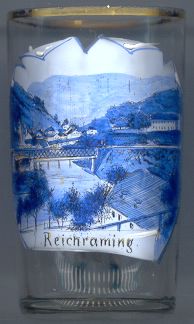 Reichraming is situated at an elevation of 356 m on the river Enns and the Reichramingbach stream in southeastern Lower Austria. The municipality has a population of about 1,900 (2001).
Archeological finds of stone tools dating from about 5,000 ago demonstrate the existence of a human settlement in what today is Arzberg, a cadastral district of Reichraming. The name 'Arzberg' means 'Erzberg' ('ore mountain') and refers to the Medieval iron ore mines in the Schieferstein mountain. The hammer mills of Reichraming were powered by the river. The brass factory of Reichraming, founded 350 years ago, was once famous for its product.
In 1850 Reichraming and Arzberg, which until then had belonged to Losenstein, were combined into a single municipality. The parish of Reichraming was founded in 1909. The construction of the river power plant of Losenstein required an extensive reconstruction of the village which was completed in 1963.
---