| | |
| --- | --- |
| ČESKÁ REPUBLIKA | CZECH REPUBLIC |
| Moravskoslezský kraj | North Moravia and Silesia (Ostrava) region |
| Okres: Bruntál | |
map →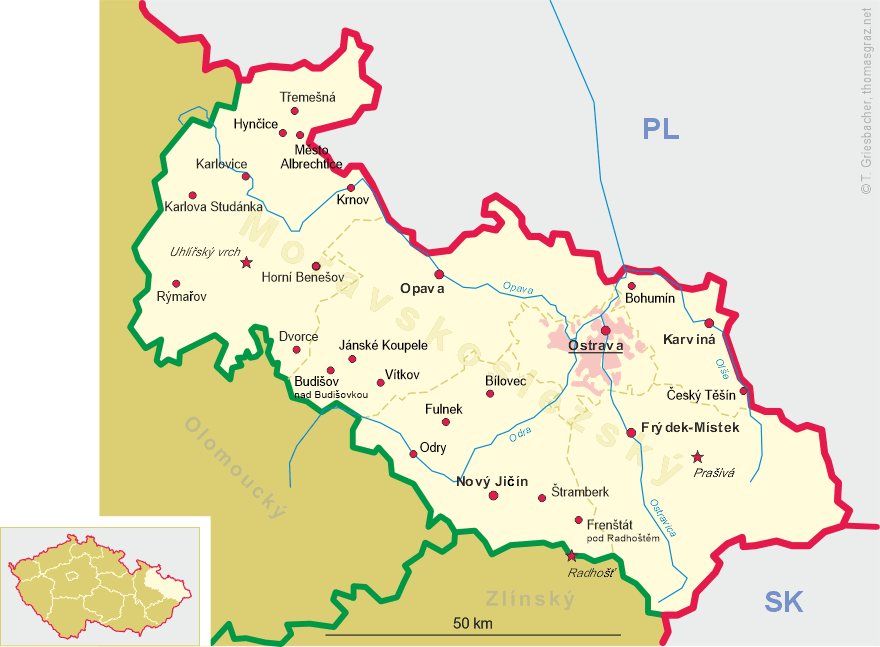 Horní Benešov
• de: Benisch, Bennisch
• lv: Horni Benešova
• ru: Горни-Бенешов
• sr: Хорњи Бенешов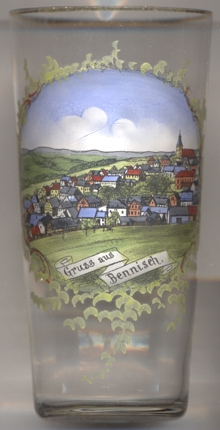 Horní Benešov is situated at an elevation of 568 m on the right bank of the river Cziczina about 15 km southwest of Krnov and about 11 km eastsoutheast of the district town Bruntál. The municipality has a population of about 2,200 (2021).
Horní Benešov started as a mining settlement, first mentioned in 1227. The silver mines was one of the oldest in Bohemia. The town was officially founded in 1253, and the town rights were confirmed in 1271. THe town was destroyed by a Hungarian invasion in 1474 and then again during the Thirty Years' War (1618–1648). The mining was in decline since 17th century. During the 19th and 20th centuries, the economic development of Benešov was driven mostly by textile industry. According to the Austrian administration census of 1910 the town had 3,826 inhabitants, of which 3,800 (99.9%) were of native German language. During the the of the Austrian monarchy, the town was part of Austrin Silesia (see map). After World War I it became part of the newly established state of Czechoslovakia. In 1926 the name was officially changed to Horní Benešov. Between 1938 and 1945 it was part of Sudetenland, the predominantly German-speaking parts of Bohemia that were annexed by Germany in 1938 (see map). After Czechoslovakia was reestablished after World War II, almost the entire German-speaking population was expelled.
The

church of St. Catherine [background right] was originally built in Gothic style in 1253.
Other glasses of this collection show views of
Benešov
(formerly in German:
Beneschau
), Central Bohemia.
[https://de.wikipedia.org/wiki/Horn%C3%AD_Bene%C5%A1ov, https://en.wikipedia.org/wiki/Horn%C3%AD_Bene%C5%A1ov, https://cs.wikipedia.org/wiki/Horn%C3%AD_Bene%C5%A1ov]

---