| | |
| --- | --- |
| ÖSTERREICH | AUSTRIA |
| Bundesland: Niederösterreich | Lower Austria |
| Bezirk: Amstetten | |
map →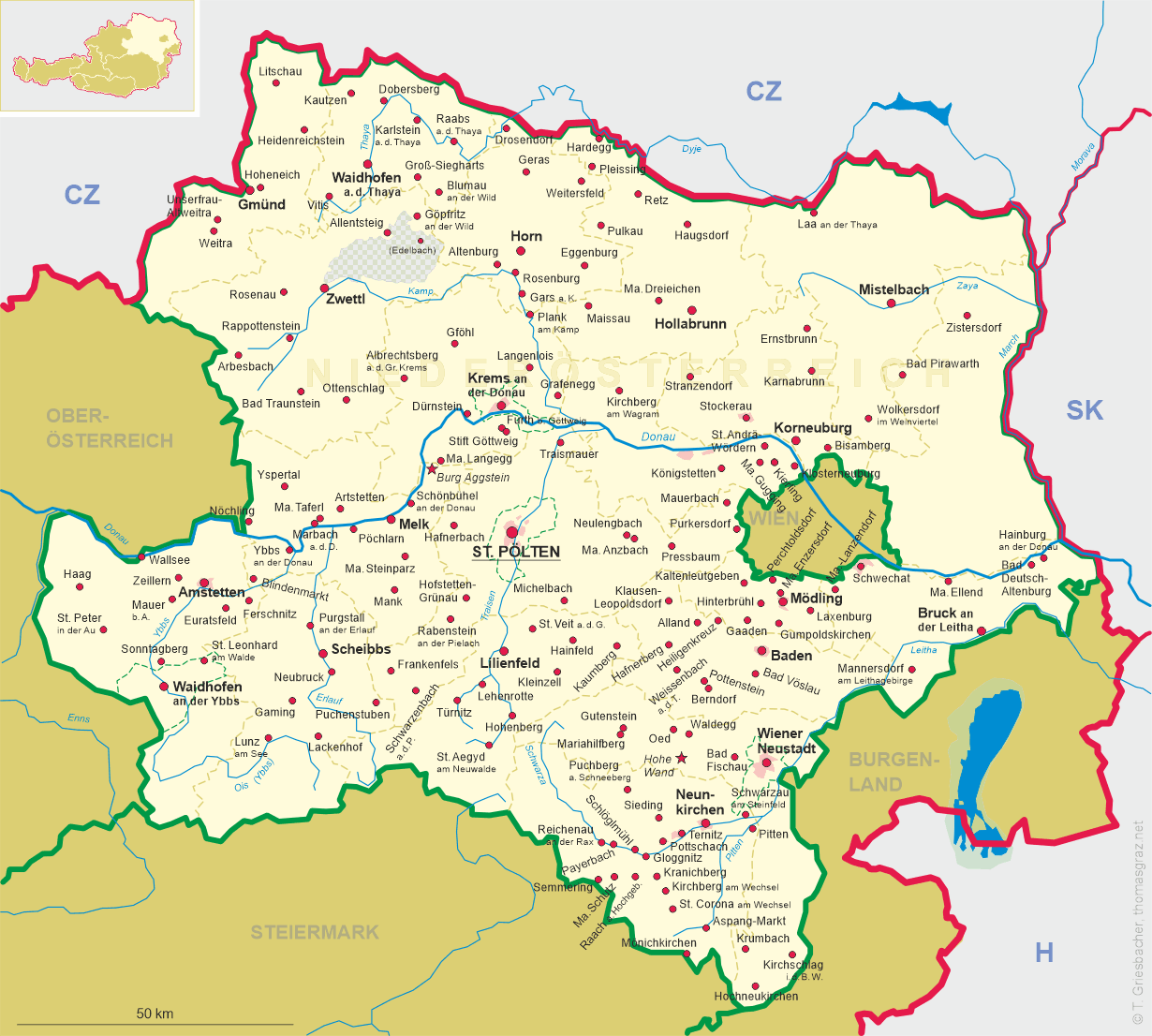 Mauer bei Amstetten
• ru: Мауэр-Амшеттен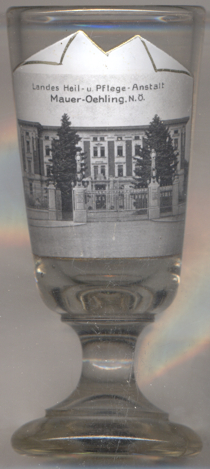 Mauer bei Amstetten is situated at an elevation of 280 m between the rivers Ybbs and Url, about 8 km southwest of the district town Amstetten. Mauer has a population of about 2,100 (2001). Since 1972 it is part of the municipality of Amstetten.
In Roman times, it was part of the fort Locus Felicis. In 1937, the inventory of a sanctuary devoted to the god Jupiter Dolichenus was excavated. It is thought to be the most important treasure from Roman times found to date in Austria. The bronze statuettes and bronze votive standarts, silver votives, bronze pottery and iron tools were probably buried around 233 AD. Today, they are kept in the Museum of Art History in Vienna.
The

State Sanatorium and Nursing Institute for the Mentally Ill [left] was built in 1898–1902 as a complex of 19 art nouveau pavilions by Carlo von Boog. It was inaugurated by Emperor Franz Joseph in 1902. The pavillons are located within a spacious park. A popular story tells that the emperor at the occasion of the inauguration allegedly remarked that 'it must be nice to be a fool in Mauer'. At the time of its opening the institution had a capacity for about 1,000 patients. During the Nazi period, about 2,700 patients were either killed systematically in the Euthanasia Centre Hartheim or died in the institution itself. Today, the complex is in use as the State Hospital Amstetten-Mauer.

[https://de.wikipedia.org/wiki/Mauer_bei_Amstetten; https://de.wikipedia.org/wiki/Landesklinikum_Mauer]

---