| | |
| --- | --- |
| ČESKÁ REPUBLIKA | CZECH REPUBLIC |
| Jihočeský kraj | South Bohemia (České Budějovice) region |
| Okres: Jindřichův Hradec | |
map →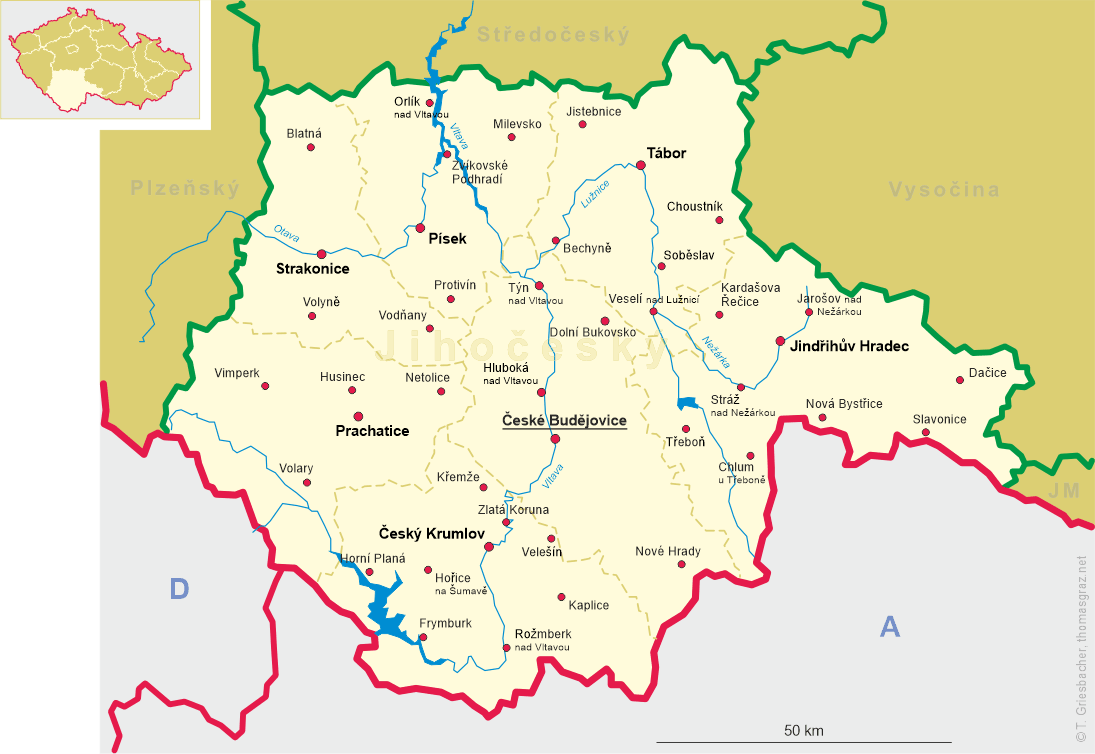 Jarošov nad Nežárkou
• de: Jareschau an der Naser
• sr: Јарошов на Нежарки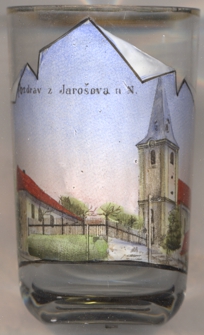 Jarošov nad Nežárkou (formerly in German: Jareschau an der Naser) is situated at an elevation of 476 m at the confluence of the rivers Kamenice and Žovnice to the Nežárka in the foothills of the Bohemian-Moravian Highlands in southern Bohemia, about 7 km northeast of the district town Jindřichův Hradec and about 49 km northeast of the regional capital, České Budějovice. The municipality has a population of 1,100 (2021).
The oldest known document that mentions the place dates from 1340. However, it is believed that the villages was already founded in 1184. The Waldensians living in Bednárec also gained influence in Jaro&scarn;ov, especially among the German population. The village suffered repeated hardships caused by various troops passing through. In 1780 a stone bridge over the Kamenice was built. In 1920 the municipality of Jarošov applied for a name change to Jarošov nad Nežárkou, which was approved three years later.
The

church of St. Prokop was built in the 14th century.

[https://de.wikipedia.org/wiki/Jaro%C5%A1ov_nad_Ne%C5%BE%C3%A1rkou]

---