| | |
| --- | --- |
| ČESKÁ REPUBLIKA | CZECH REPUBLIC |
| Královéhradecký kraj | Hradec Králové region |
| Okres: Jičín | |
map →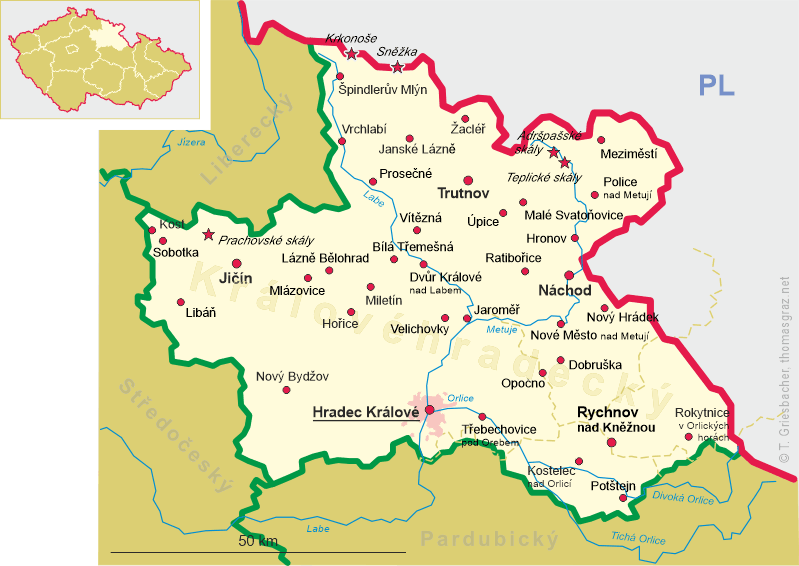 Miletín
• de: Miletin
• lv: Miletīna
• lt: Miletynas
• bg, mr, sr: Милетин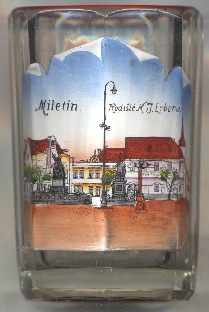 Miletín is situated at an elevation of 334 m on the river Bystřice about 23 km southeast of the district town Jičín and about 24 km northwest of the regional capital, Hradec Králové. The municipality has a population of about 930 (2021).
The oldest known written mention of the place dates from 1124 and is found in the biography of bishop Otto of Bamberg (canonised in 1189). In 1241 the place came into possession of the Teutonic Order, who established a Kommende (bailiwick) Miletín. In the course of the 15th century, the Teutonic Order left Miltín and the domains passed into various hands in the following period. In 1560, Miletín was granted the status of a town. Miletín lost this status after World War II, but regained it in 2006.
The picture on glass no. 4291 is labeled Rodiště K. J. Erbena, 'Birthplace of K. J. Erben', refering to the town as the birthplace of Karel Jaromír Erben (1811–1870), who was a Czech folklorist and poet of the mid-19th century, best known for his collection Kytice, which contains poems based on traditional and folkloric themes. The actual house where Erben was born is not depicted here. The picture rrather shows a view of the

market square, today named náměstí K. J. Erbena. The

monument of Saint George [foreground left] was created in 1892. The

monument to K. J. Erben [foreground right] was created in 1901.

[https://de.wikipedia.org/wiki/Milet%C3%ADn; https://en.wikipedia.org/wiki/Karel_Jarom%C3%ADr_Erben; https://pamatkovykatalog.cz/sousosi-sv-jiri-na-podstave-2139414, https://pamatkovykatalog.cz/pomnik-karla-jaromira-erbena-12853557]

---