| | |
| --- | --- |
| ČESKÁ REPUBLIKA | CZECH REPUBLIC |
| Královéhradecký kraj | Hradec Králové region |
| Okres: Trutnov | |
map →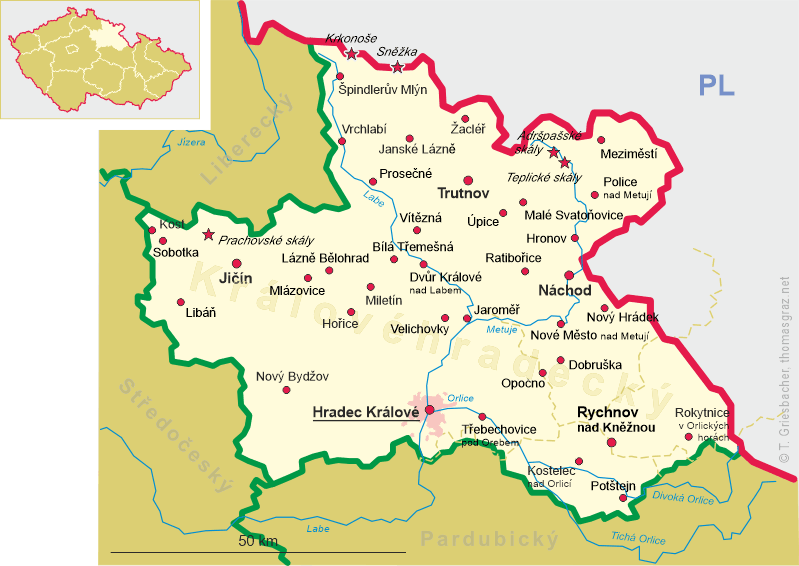 Prosečné
• de: Proschwitz
• sr: Просечне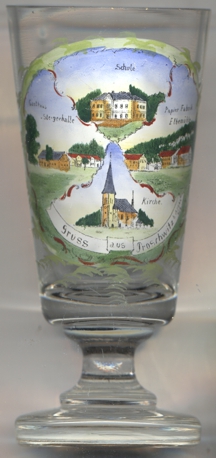 Prosečné is situated at an elevation of 378 m in the foothills of the Giant Mountains about 10 km west of the district town Trutnov and about 41 km northwest of the regional capital Hradec Králové. The municipality has a population of about 600 (2021).
The village probably originated in the 13th century. Proseczne or Proseczna was first mentioned in writing in 1437. The place name derives from the Czech word 'prosekat' (to cut out wood). In 1522 the place was called Proseczny, 1578 Proschwietz, 1597 Proschwitz, 1615 Prosecznau and 1659 Proschwicz. Until the middle of the 19th century, the village was part of the domains of Arnau (Hostinné). After the end of manorialism, Proschwitz/Prosečné in 1850 became an independent municipality in the district of Hohenelbe (Vrchlabí). The railway between Pelsdorf (Kunčice nad Labem) and Trautenau (Trutnov) was built in 1868–1869 and went into service in 1870. As a result of the Munich Agreement, Proschwitz was annexed to the German Reich in 1938. After the World War II, it was rturned to Czechoslovakia and the German population was expelled. In 1961, the district Vrchlabí was merged into the the district Trutnov.
The

church of St. Elisabeth [left, no. 4327: bottom picture] was built in 1898–1904 in Gothic revival style.
All parts of the painting on the glass are labeled in German:
top: Schule (school);
left: Gasthaus Steigerhalle ('mining foremen's inn');
right: Papierfabrik Elbemühle (paper factory Elbe Mill);
bottom: Kirche (church).

[https://de.wikipedia.org/wiki/Prose%C4%8Dn%C3%A9; https://pamatkovykatalog.cz/kostel-sv-alzbety-12946045]

---