| | |
| --- | --- |
| ČESKÁ REPUBLIKA | CZECH REPUBLIC |
| Vysočina | Highlands (Jihlava) region |
| Okres: Třebíč | |
map →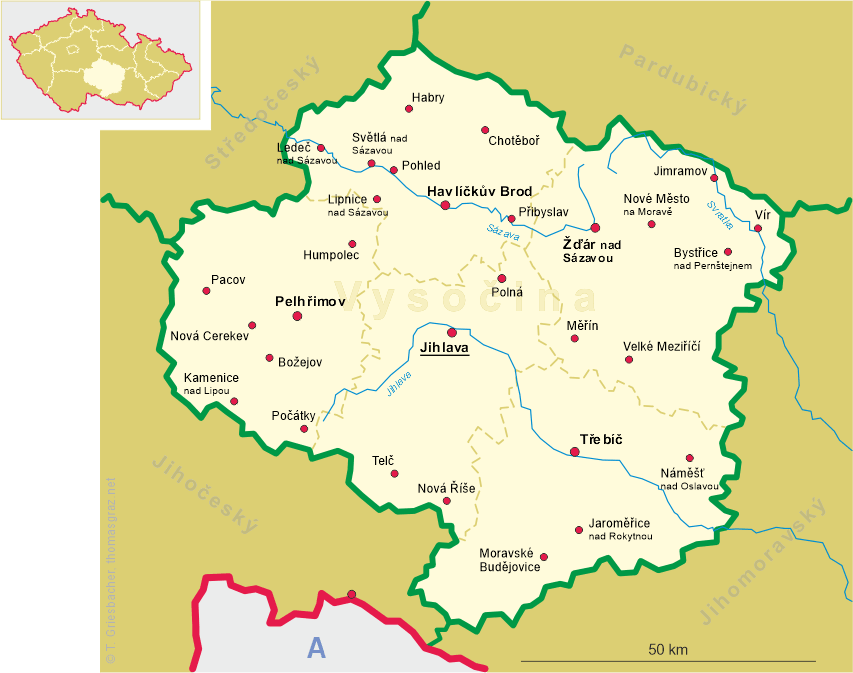 Jaroměřice nad Rokytnou
• de: Jarmeritz, Jaromeritz
• ru: Яромержице-над-Рокитной

Jaroměřice nad Rokytnou is situated at an elevation of 420 m on the Rokytná river in the southeast of the Vysoèina (Uplands) region. According to an old legend, Jaroměřice was founded by a Prince Jaromir in 1131. Better historical sources date from the 14th and 15th century.
The old

castle [top] was rebuilt into a Renaissance castle in the 16th century obtaining a three-wing layout. After the Battle at the White Mountain (Bílá Hora, today part of Prague) in 1620, the castle came into possession of the House of Questenberg. Jan Adam of Questenberg (1678-1752) had the castle transformed into a Baroque palace between 1700 and 1737. Leading architect of this plan was the famous Austrian architect Jakob Prandtauer (1658-1726).
Jan Adam of Questenberg was also a great lover of the arts and music and therefore had also built a theatre in his palace which became of the most important theatres of the first half of the 18th century. Conductor of his private orchestra was František Václav Mica, creator of the first Czech opera.
The tradition continues today with summer concerts and a museum of Baroque music.
Connected to the castle is the

church of Saint Margaret [bottom left] , completed in 1737. It served both as a castle and parish church.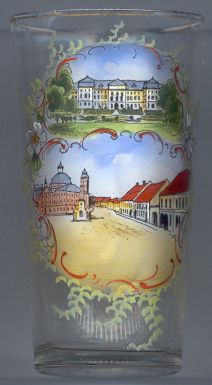 ---