| | |
| --- | --- |
| ČESKÁ REPUBLIKA | CZECH REPUBLIC |
| Středočeský kraj | Central Bohemia region |
| Okres: Beroun | |
map →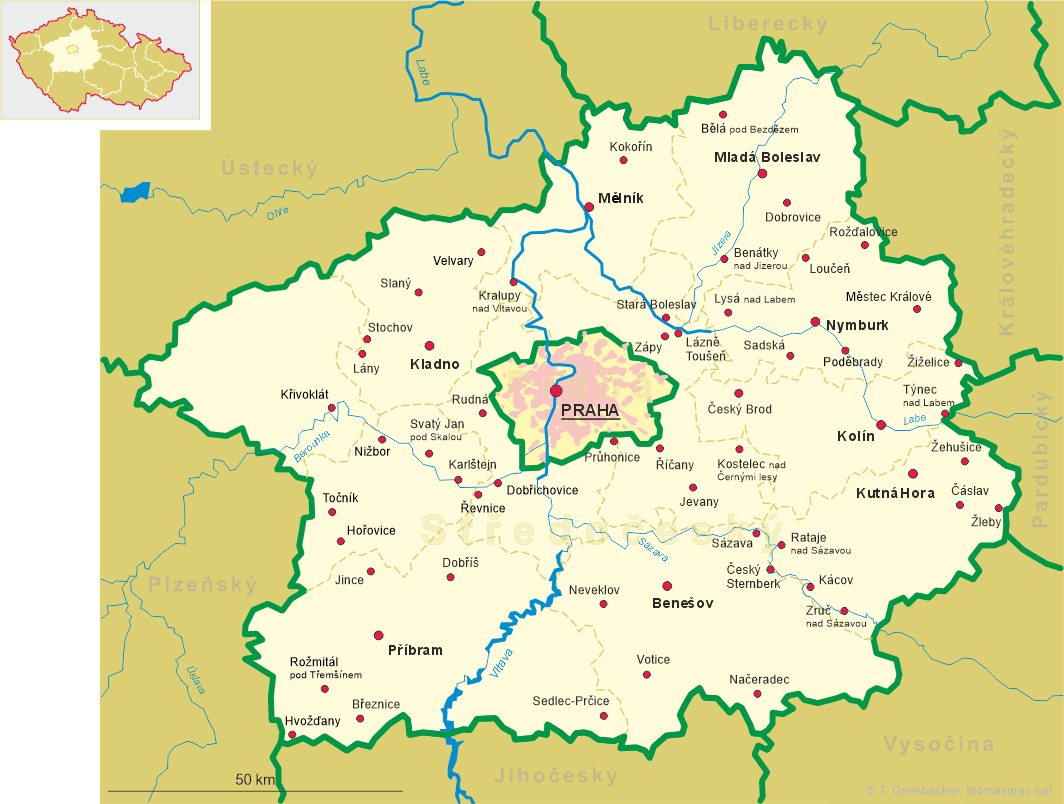 Nižbor
• prev: Nová Huť pod Nižborem, Nová Huť u Berouna
• de: Nischburg, Miesenburg
• bg, ru: Нижбор
• sr: Њижбор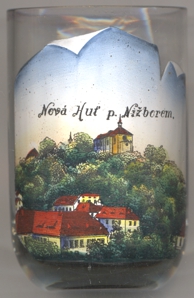 Nižbor is situated at an elevation of 235 m on the river Berounka in the Křivoklát Highlands of central Bohemia, about 8 km northwest of the district town Beroun and about 33 km southwest of Prague. The municipality has a population of about 2,200 (2023).
The first written mention dates from 1265 and refers to the foundation of the castle, originally called Miesenburg, i.e. 'castle on the Mies' (Mže), the river Berounka's former name, which today is used only for one of its tributaries. The name Miesenburg for the castle later was distorted to Nižbor. The castle became an important centre of the region. In 1425, it was conquered by the Hussites. Until 1601 it was a royal property. During the 16th century, an iron smelter was established here and there was an influx of new inhabitants. The Waldstein family acquired the estate during the Thirty Years' War (1618–1648) and annexed it to the neighbouring Křivoklát estate. In 1731, the Waldsteins sold the Křivoklát estate with Nižbor to the Fürstenberg family, who owned it until 1929. Until 1918, Nižbor, then known as Nischburg, was part of Austria-Hungary located in the Rakonitz (today Rakovník) district. Until 1946, the village below the castle was called Nová Huť (sometimes also Nová Huť u Beroun or Nová Huť pod Nižborem.

Nižbor castle [left, no. 4452, background] was founded in 1265. The original medieval castle was rebuilt into a Renaissance residence in the early 17th century. In 1720–1725 it was completely rebuilt in Ba roque style by the architect František Maxmilián Kaňka. Today the castle is open to the public and houses an information centre on Celtic culture.

[https://de.wikipedia.org/wiki/Ni%C5%BEbor, https://en.wikipedia.org/wiki/Ni%C5%BEbor, https://cs.wikipedia.org/wiki/Ni%C5%BEbor]

---