| | |
| --- | --- |
| ČESKÁ REPUBLIKA | CZECH REPUBLIC |
| Vysočina | Highlands (Jihlava) region |
| Okres: Pelhřimov | |
map →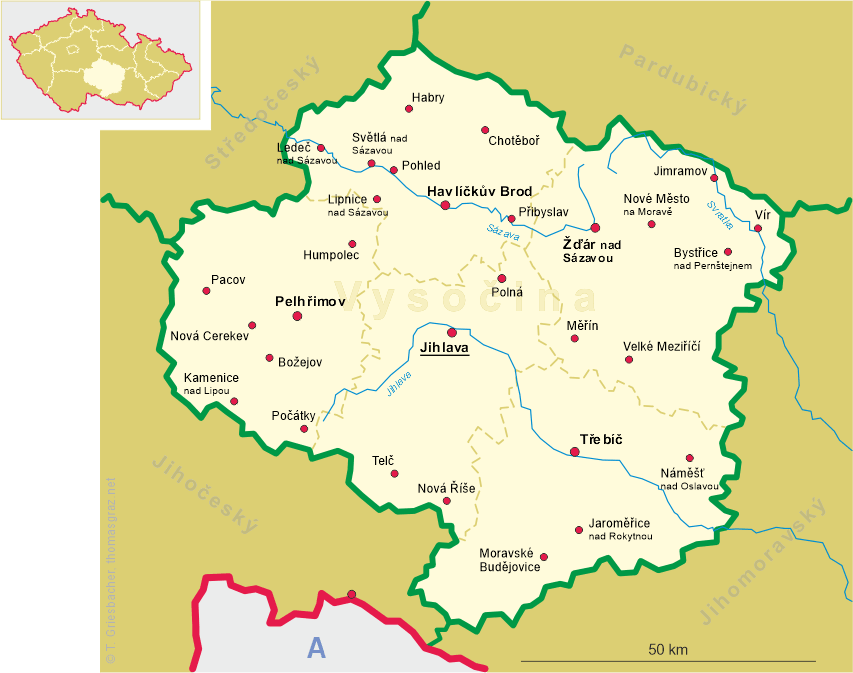 Kamenice nad Lipou
• alt: Kamenice nad Lípou
• de: Kamenitz an der Linde, Kamnitz an der Linde
• ru: Каменице-над-Липой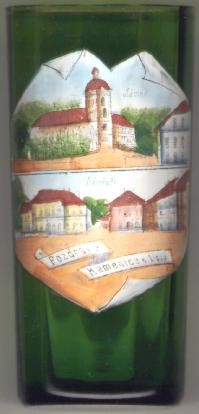 Kamenice nad Lipou was first mentioned in a document in 1267. The epithet 'nad Lipou' ('at the lime tree') refers to the old lime tree in the park of the castle of Kamenice. The tree was planted there in the first half of the 13th century, probably in 1248. Today only the bulky torso of the tree is left since a bolt of lightning destroyed its crown in 1824.
The

castle of Kamenice nad Lipou [top] dates back to the 13th century and the 2nd half of the 16h century and was restored several times. The last reshaping took place in 1806–1811 when the castle was owned by the grandfather of the poet Rainer Maria RILKE (1875–1926) who visited Kamenice castle several times. Today the castle is used as a recreation home for children.
Another glass in this collection is a souvenir from Trhová Kamenice.

---