| | |
| --- | --- |
| ÖSTERREICH | AUSTRIA |
| Bundesland: Burgenland | |
| Bezirk: Neusiedl am See | |
map →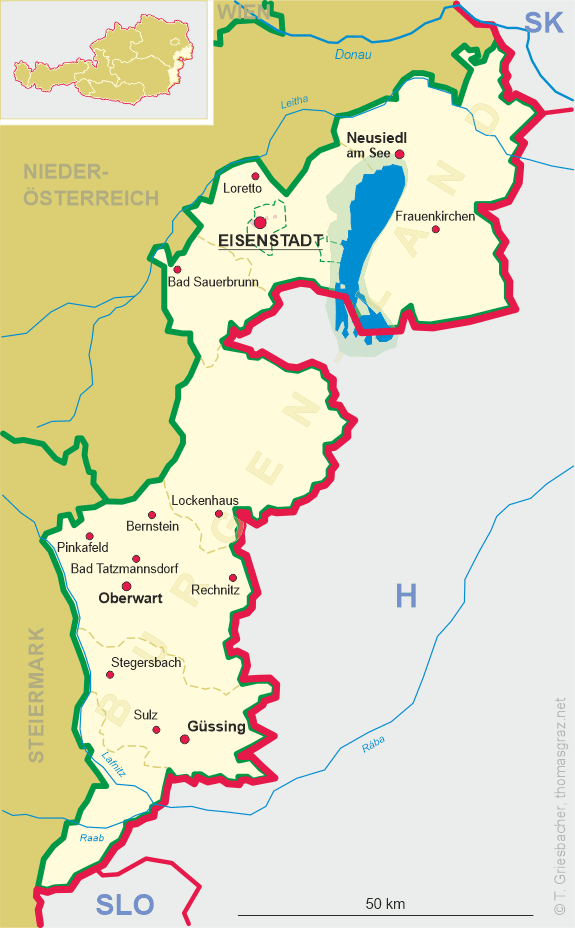 Neusiedl am See
• cs: Nezider
• hu: Nezsider
• hr: Niuzal, Niuzalj
• lt: Noizidlis prie ežero
• ru: Нойзидль-ам-Зе
• ru: Нойзідль-ам-Зеє
• bg: Нойзидъл-ам-Зее
• sr: Нојзидл на Зеу, Нојзидл ам Зе, Нежидер
• mk: Нојзидл ам Зее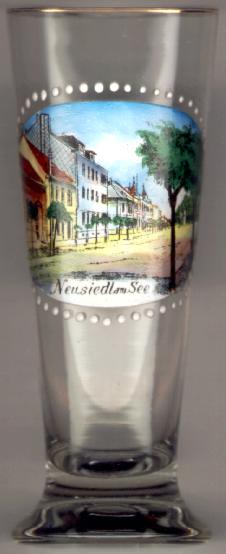 Neusiedl am See is situated at an elevation of 131 m at the northern shore of the Neusiedler See lake. Archeological finds prove that the area of Neusiedl am See was already inhabited in Roman times. The first mention of Neusiedl (Niusidel) in a document dates from 1282. The area is one of Austria's best-known and oldest wine-growing areas. Viniculture in this area is documented already as early as 1313. The village was part of Hungary until 1921 when the German-speaking parts of western Hungary voted to join Austria. In 1926, Neusiedl am See obtained the status of a town.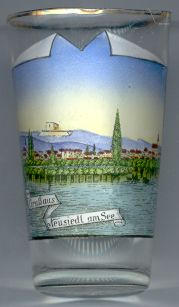 The

Neusiedler See [near left, no. 1629: foreground] (33.5 km long, 12 km wide, hungarian name: Fertő) is Europe's most western steppe lake (its depth is only 1.8 m). Until the completion in 1895 of the Hanság-főcsatorna canal (Einser-Kanal), which connects the southern, Hungarian, part of the lake with the river Rába (Raab), the lake had no natural outflow. Until then, the water level of the lake very much depended on the climate (in 1740, 1773, 1811–13 and 1864–70 it dried out almost completely). Along the shores, reed covers 100 km2 of the total lake surface of 285 km2. The Neusiedler See area has been declared a World Natural Heritage by the UNESCO on 14 December 2001 (see also list of other UNESCO heritage sites).
The

Taborberg ruin [near left, no. 1629: background] is a ruin of a stronghold that was constructed presumably in the 16th century as a lookout tower against the Ottoman invasions. Later, it marked the southern end of the 'Kuruzzenwall', a series of sconces between the river Danube and Neusiedl am See that was meant to protect Vienna during Rákóczi's War for Independence (1703–1711), the first significant attempt to topple the rule of Habsburg Austria over Hungary.

---