| | |
| --- | --- |
| ÖSTERREICH | AUSTRIA |
| Bundesland: Burgenland | |
| Bezirk: Oberwart | |
map →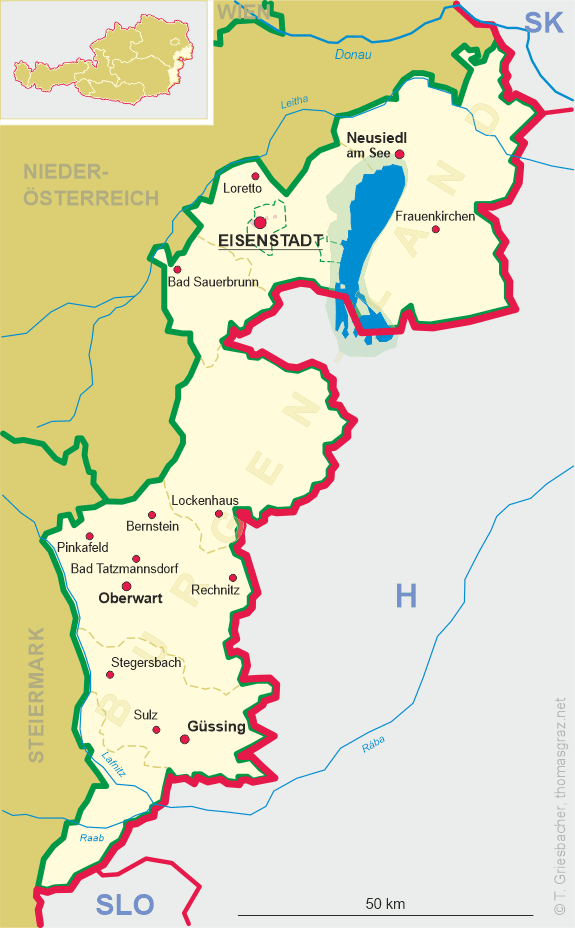 Bernstein
• lt: Bernštainas
• hu: Borostyánkő
• ru: Бернштайн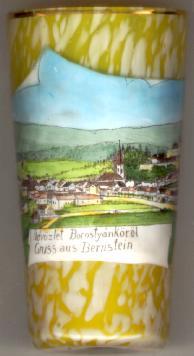 Bernstein is situated at an elevation of 619 m in the district Oberwart. The municipality has a population of about 2,300 (2009).
Bernstein was first documented in 1249 and was an important part of a series of strongholds in the border country. The name of the town (Bernstein = amber) comes from its location at the Amber Road, the ancient trading route for amber of the Baltic sea to Italy. The oldest archeological find is a Celtic fible of 1500 BC. Already in the 12th century it was a place for iron mining. From the 16th century also sulfur, copper, silver and even gold were mined. Of course, none of these ores are exploited any more today. However, since 1860 serpentine is mined. Bernstein is the only place in the world where chrysolite serpentine is found. This green mineral is very similar to Chinese jade, but even rarer.
The

parish church St. Michael [centre] was built in 1733 by Eleonore Countess Batthyány in place of an older church. Theodor Count Batthyány enlarged and remodelled the church in 1779.
The

castle [top right] above the market originated in the 13th century and was enlarged in the 16th century. Following an explosion of gunpowder in the 17th century the castle was remodelled into its present shape. Between 1644 and 1864 it was in posession of the Batthyány family. From 1892 it was owned by the Almássy. Today it is a hotel.

---