| | |
| --- | --- |
| ÖSTERREICH | AUSTRIA |
| Bundesland: Niederösterreich | Lower Austria |
| Bezirk: Neunkirchen | |
map →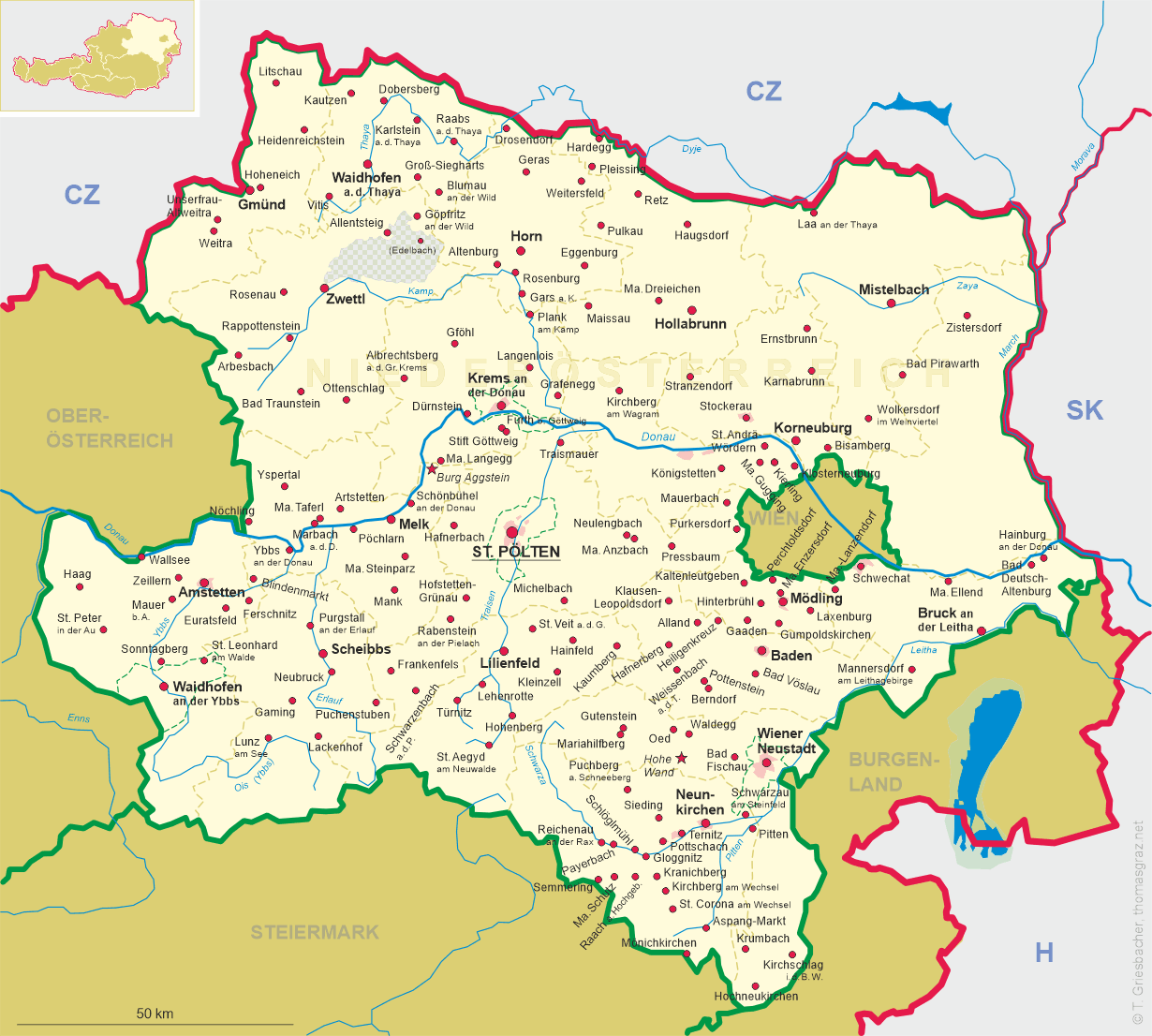 Schwarzau am Steinfeld
• lt: Švarcau prie Šteinfeldo
• ru: Шварцау-ам-Штайнфельде
• sr: Шварцау на Штајнфелду

Schwarzau am Steinfeld is situated at an elevation of 329 m at the river Schwarza on the edge of the Steinfeld plain in the district Neunkirchen. The municipality has a population of about 1,900 (2018).
It was first mentioned in 1058 as , between 1083 and 1094 as Luizimannsdorf, and in 1251 finally as Swarza. The modern municipality was funded in 1848/1850.
The

parish and pilgrimage church Maria zum guten Rate (Our Lady of Good Council) [right] was mentioned in 1152; however, no later documents exist until 1620, when a large fire destroyed the parsony with all its documents. The image of Our Lady of Good Council was donated to the church in 780. The present church was built in 1865 in place of the older Romanesque church.
Archduke Karl, the later Emperor Karl I of Austria (King Karl IV of Hungary) married Princess Zita of Bourbon-Parma on the 21st of October 1911 in the castle of Schwarzau am Steinfeld. Karl I was the last Emperor of Austria (1916–1918). Today the castle serves as a prison for women.

[https://de.wikipedia.org/wiki/Schwarzau_am_Steinfeld, http://www.schwarzau-steinfeld.gv.at/Geschichte; http://www.schwarzau-steinfeld.gv.at/Unsere_Gemeinde/Kirche_Kultur/Geschichte_der_Pfarrkirche]

---