| | |
| --- | --- |
| ÖSTERREICH | AUSTRIA |
| Bundesland: Niederösterreich | Lower Austria |
| Bezirk: Mistelbach | |
map →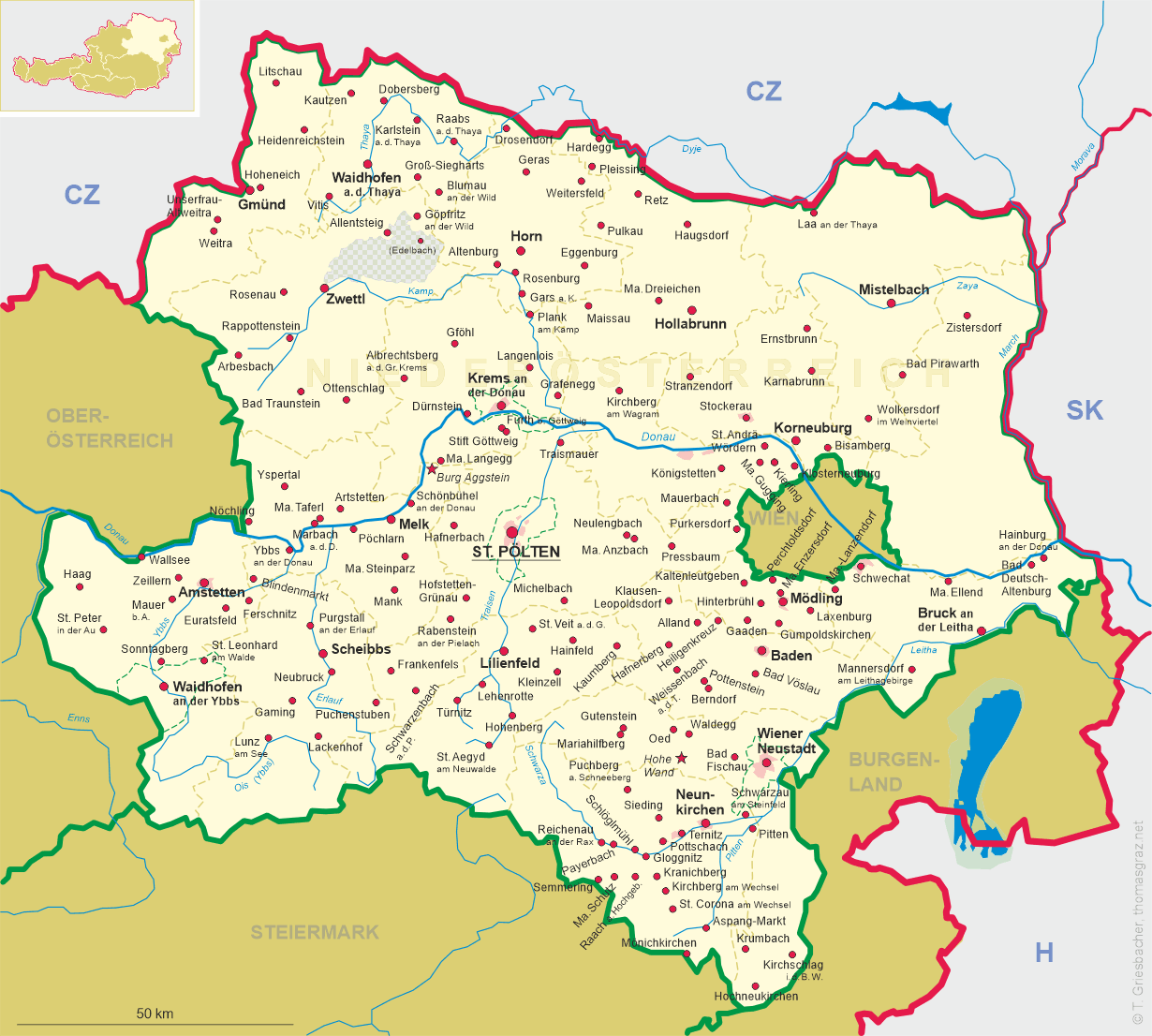 Wolkersdorf im Weinviertel
• lt: Volkersdorfas (Vyno ketvirtis)
• ru: Волькерсдорф-им-Вайнфиртель


Wolkersdorf im Weinviertel is situated at an elevation of 176 m on the Rußbach stream in the Weinviertel region of Lower Austria. The first mentioning in a document dates from 1170. Since 1968 it has the status of a town.
The

parish church Sankt Margaretha [right, no. 2654: background centre] was built between 1341 and 1350 in Gothic style in place of an older church. The chancel dates from before 1350. It is not known whether that church already had a nave. The present-day nave, a spacious Baroque hall, was built in the 18th century. The Baroque west tower was completed in 1754.
The

Trinity Column (Plague Column) [right, no. 2654: far right] was erected in 1714 to commemorate the deliverance from the terrible plagues of 1679 and 1713. The column has a height of 9 metres. At its base it is surrounded by six life-sized statues of Saints Maria Immaculata, Rochus, Barbara, Karl Borromaeus, John of Nepomuk and Sebastian.
[http://www.anaustriaattraction.com/austria-attractions-qz/trinity-column.htm]
The picture on glass no. 617 [left] shows a view towards the south. In the centre background the silhouette of Vienna is depicted. The far background is marked by the Schneeberg mountain (2076 m) in southern Lower Austria, the highest mountain of this province.

---