| | |
| --- | --- |
| ÖSTERREICH | AUSTRIA |
| Bundesland: Niederösterreich | Lower Austria |
| Bezirk: Waidhofen an der Thaya | |
map →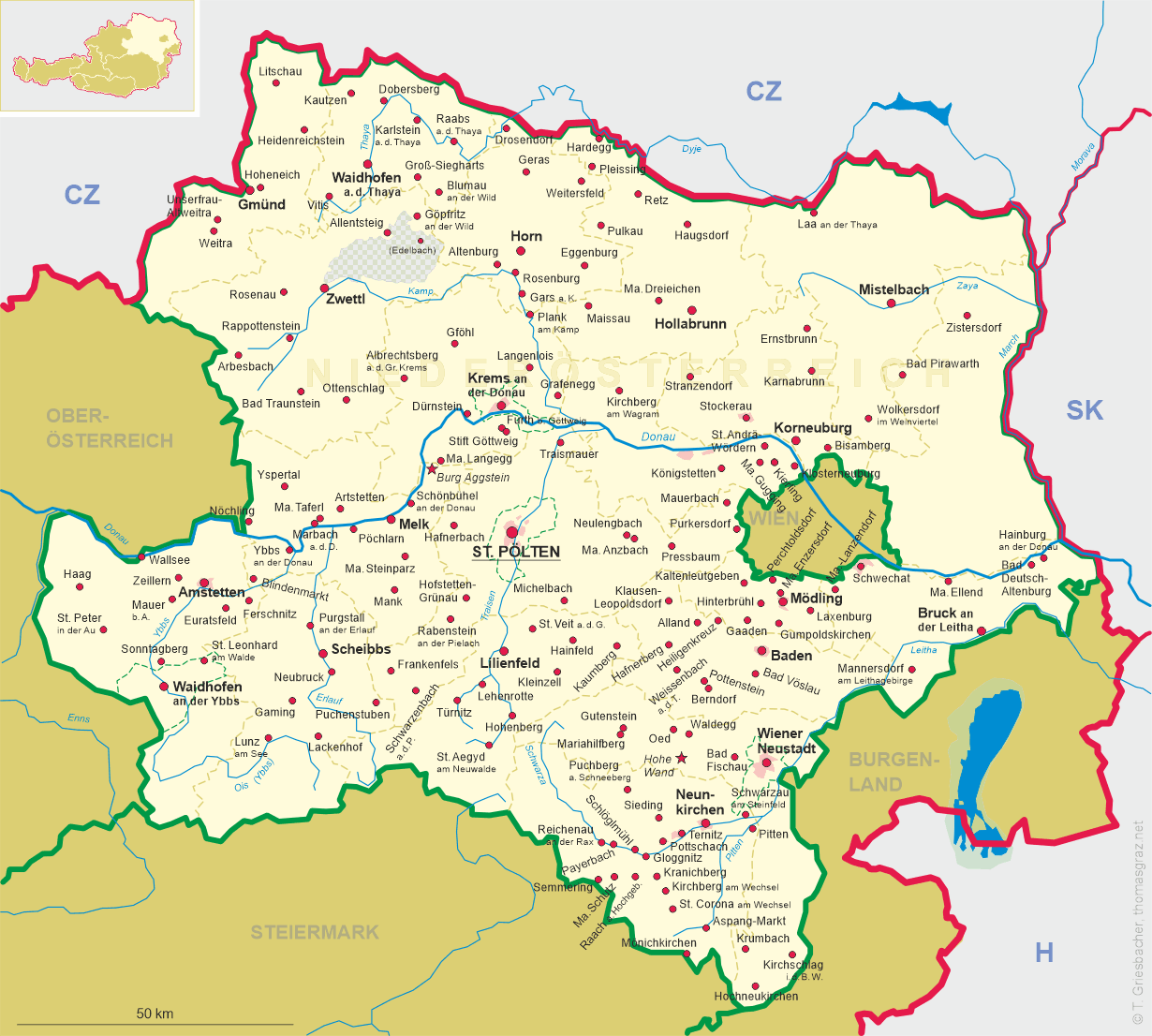 Blumau an der Wild

The village Blumau an der Wild is situated at an elevation of 537 m in the Waldviertel region of Lower Austria. the village has a population of about 230 and is part of the municipality of Ludweis-Aigen.
As documents mention a church already in 1150, the village must have originated before. The earliest document mentioning Plumanove dates from 1220, a document of 1242 refers to the place as Bloumnove (both names roughly translate as 'flowery pasture'). In 1795 Blumau obtained the status of a market town, Seebs was incorporated into the municipality in 1859. In 1970 the municipality of Blumau was incorporated into the new municipality Ludweis-Aigen.
The

parish church Sankt Johannes der Täufer (St. John the Baptist) [centre left] is the oldest parish in Ludweis-Aigen as it was mentioned in 1150 as one of four filial parishes of Raabs an der Thaya. The parish thus is older than the monastery of Geras as it remained an independent parish until the monastery's foundation in 1153. Soon after that date the parish was incorporated into the monastery and remained in control of it until today. The present church was built in 1769–1770 and is well-known for it splendid interior decorations in Baroque style.
[Text adapted from http://ludweis-aigen.riskommunal.net/system/web/zusatzseite.aspx?menuonr=220312591&detailonr=220365237, http://ludweis-aigen.riskommunal.net/system/web/zusatzseite.aspx?menuonr=220312591&detailonr=220354198]

---