| | |
| --- | --- |
| ÖSTERREICH | AUSTRIA |
| Bundesland: Niederösterreich | Lower Austria |
| Bezirk: Mödling | |
map →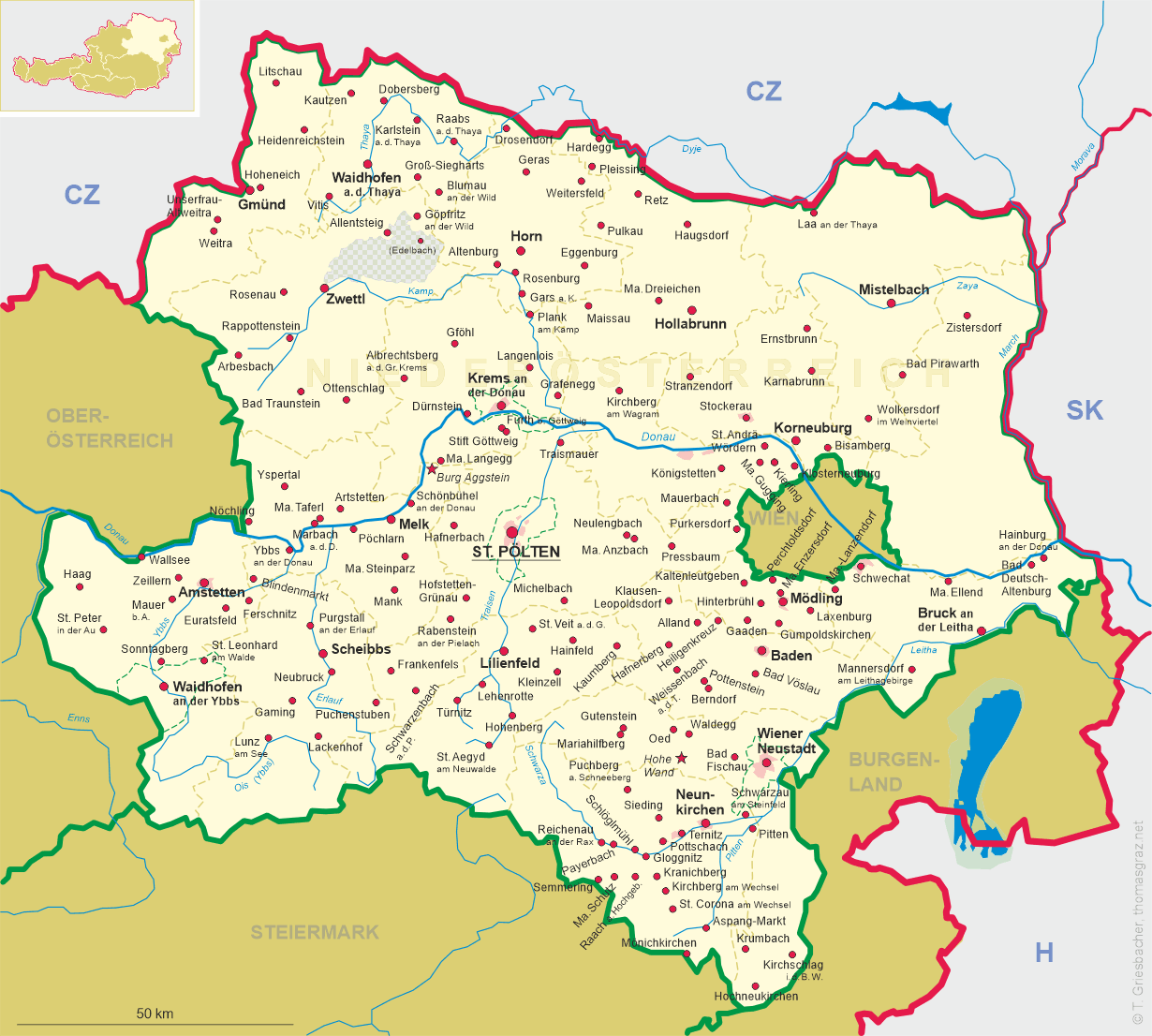 Gumpoldskirchen
• lt: Gumpoldskirchenas
• ru: Гумпольдскирхен
Gumpoldskirchen is situated at an elevation of 260 m at the foot of the Anninger mountain (674 m) on the edge of the Vienna Basin. Gumpoldskirchen is of one of Austria's best-known wine-growing towns. It was first mentioned at about 1120–1140. Gumpoldskirchen obtained the status of a market town in 1328. Between 1938 and 1945 it was part of Vienna (Groß-Wien, Greater Vienna, 24th district).
By the Middle Ages it already was an important wine-growing and wine trade town. In 1884, practically all of the grapes were destroyed by Phylloxera (German Reblaus) which had been imported accidentally with grape cultivars from America in 1868. From 1872 Phylloxera spread from Klosterneuburg and destroyed almost the entire stand of grapevine in Austria. Later it became possible to re-cultivate scions native to Austria using root-stock (wild stock) from America which was resistant to Phylloxera.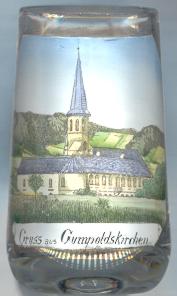 The

parish church Sankt Michael [left: background] dates back to around 1400 and originally was the church of the

castle (commandery house) of the Teutonic Order [left: foreground] was built in the 14th/15th century in place of an older castle of the 11th or 12th century. The castle was later altered in Baroque style. In 1931 a further floor (not depicted on the glass!) was added to the building. After a renovation in 1999 it is used as as convent of the Austrian Province of the Teutonic Order and as a conference and seminar centre.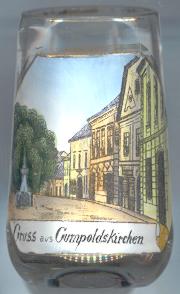 ---