| | |
| --- | --- |
| ÖSTERREICH | AUSTRIA |
| Bundesland: Niederösterreich | Lower Austria |
| Bezirk: Korneuburg | |
map →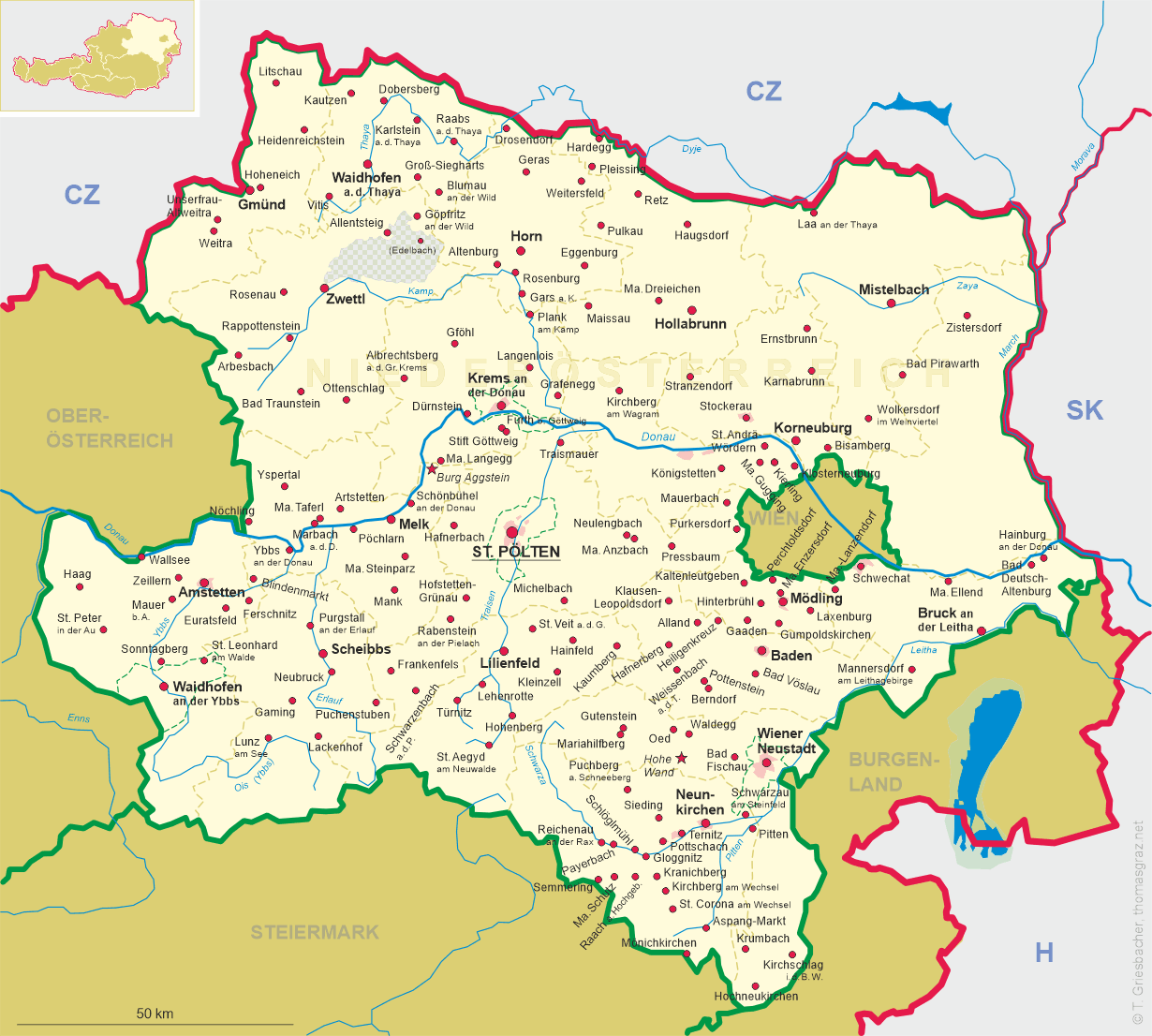 Bisamberg
• lt: Bizambergas
• ru: Бизамберг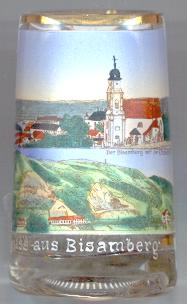 The Bisamberg Hill (358 m) in Lower Austria is located on the Northern edge of Vienna. The southern side of the hill forms a steep slope towards the river Danube, which here breaks through the Wiener Pforte ('Vienna Gate') between the Bisamberg and the Leopoldsberg on the other side of the river. Archeological finds date back to the Mesolithic and Neolithic ages, the latter being the oldest evidence for copper working in Austria. Towards the end of the Late Iron Age, a Celtic settlement was situated on the Bisamberg. Parts of the hill collapsed after an earthquake in 1443.
The market town Bisamberg is situated at an elevation of 192 m on the northwestern foot of the Bisamberg hill. The earliest mention in a written document of Pusingberge dates from 1108. Bisamberg lost its status as independent municipality in 1938 when it became part of Vienna (Groß-Wien, Greater Vienna), but returned to Lower Austria in 1945. Bisamberg was merged with Klein-Engersdorf in 1970. Since 1981 Bisamberg has the status of a market town.
The

parish church Sankt Johannes der Täufer (St. John the Baptist) [centre] goes back to a church built in 1224, incorporating a Romanesque chapel of prior to 1203. The vaulting of the nave dates from the 17th century. The present Baroque western façade and church tower were built 1736–1738 replacing the old Gothic spire. The clock in the church tower was added in 1906.

---