| | |
| --- | --- |
| ÖSTERREICH | AUSTRIA |
| Bundesland: Niederösterreich | Lower Austria |
| Bezirk: Hollabrunn | |
map →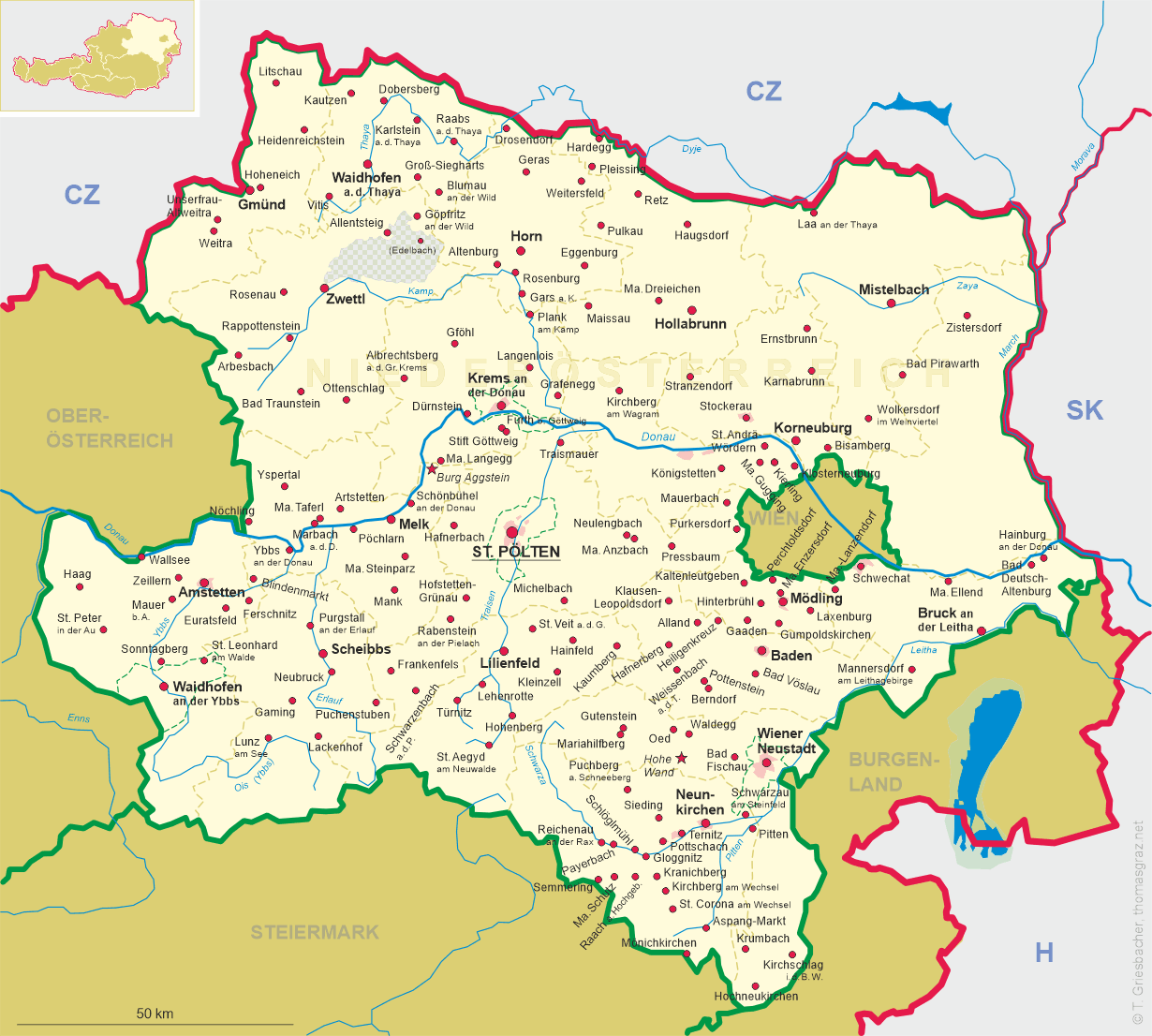 Hardegg
• lt: Hardegas
• cs: Hardek
• ru: Хардег
Hardegg is situated at an elevation of 290 m in the valley of the river Thaya at the border to the Czech Republic. The first mentioning in a document dates from 1145 (hartekke). Already in 1290 it is mentioned as a town. The medieval fortifications around the castle and the parish are largely preserved. The iron bridge across the river Thaya which forms the border between Austria and the Czech Republic was built in 1873/74. The wooden beams of the tarmac were removed in 1948 so that the bridge could not be used any more. After the fall of the Iron Curtain in 1990, the bridge was restored and now serves as a border crossing for pedestrians and bicyclists. Between 1363 and 1854 the number of inhabited houses ranged between 9 and 48. The greater municipality of Hardegg was formed in 1971–1975 when Hardegg was merged with nine neighbouring communes (Felling, Heufurth, Mallersbach, Merkersdorf, Niederfladnitz, Pleissing, Riegersburg, Umlauf, Waschbach). The municipality of Hardegg today has a population (2016) of about 1,300; at the same time the town Hardegg itself has only 87 permanent residents and thus is often referred to as the smallest town of Austria.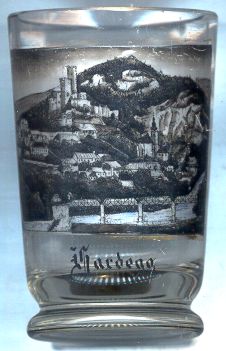 The

castle of Hardegg (castle Kaya) [background] dates back to the 10th century. The oldest preserved wall parts are from the 11th century. Further enlargements were added in the 12th century. After 1754 it fell into ruins. Parts of the castle (Khevenhüller crypt and Maximilian memorial) had been reconstructed in Historicist style in 1878–1905, but were destroyed in 1945. Today the castle houses a museum devoted to Emperor Maximilian I of Mexico (Archduke Ferdinand Maximilian of Austria), the eldest brother of Emperor Franz Joseph I of Austria.
The

parish church Sankt Veit [left, barely visible] was built in Gothic style in the 14th century in place of an earlier Romanesque fortified church of the 12th/13th century. Hardegg became an independent parish in 1229. The church was remodelled in Baroque style in 1754.

---