| | |
| --- | --- |
| DEUTSCHLAND | GERMANY |
| Bundesland: Freistaat Bayern | Bavaria |
| Regierungsbezirk: Niederbayern | |
| Stadt: Passau | |
map →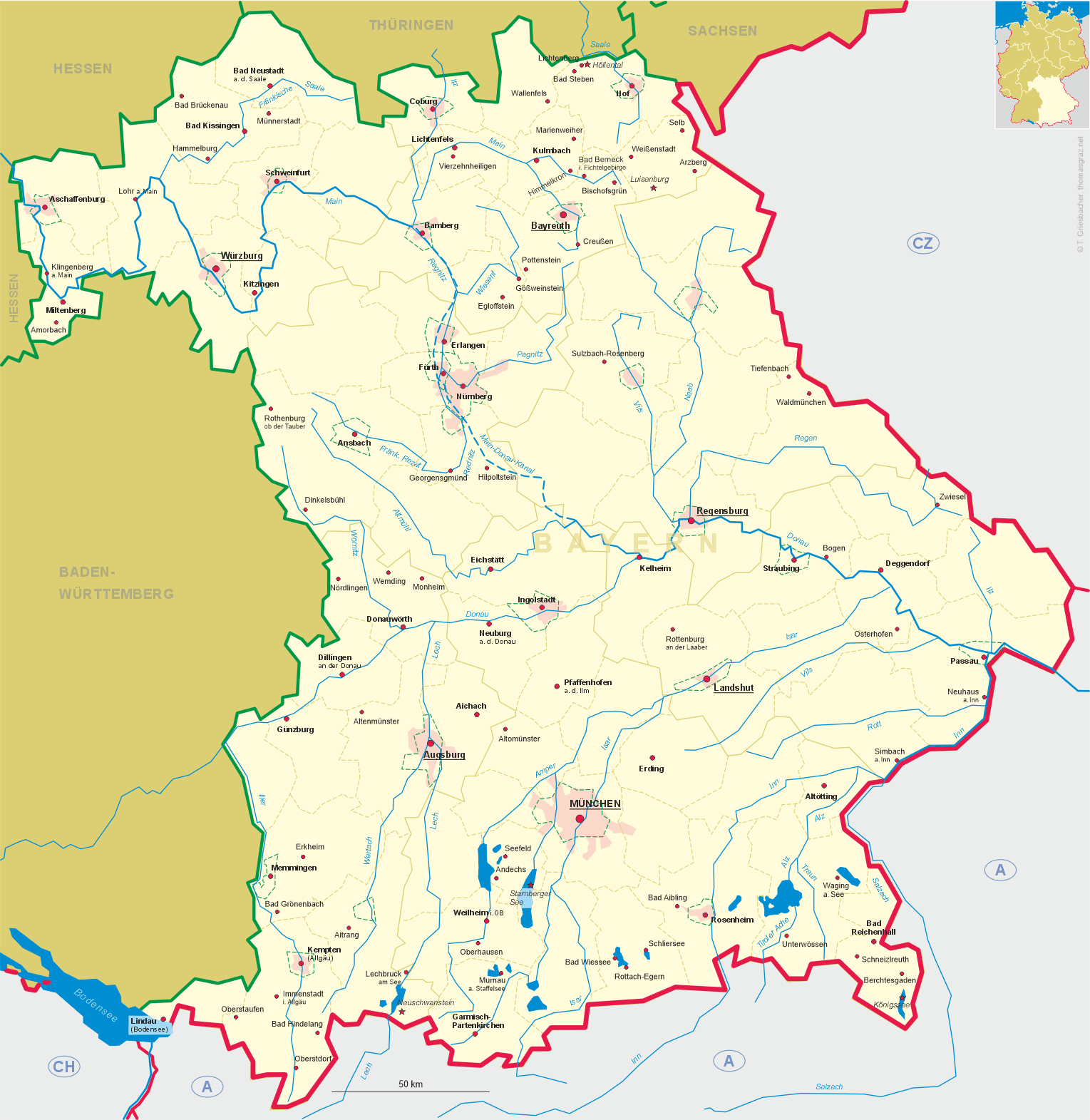 Passau
• lt: Pasau
• pl: Pasawa
• cs, sk: Pasov
• lv: Passava
• it: Passavia
• el: Πάσσαου
• be, bg, mk, sr: Пасау
• ru, uk: Пассау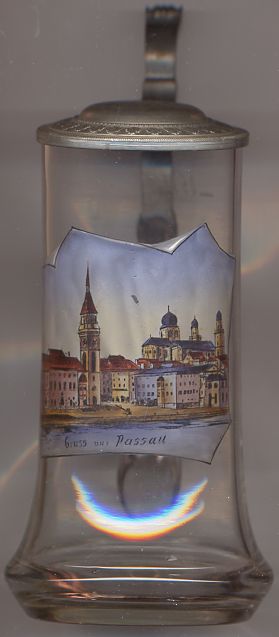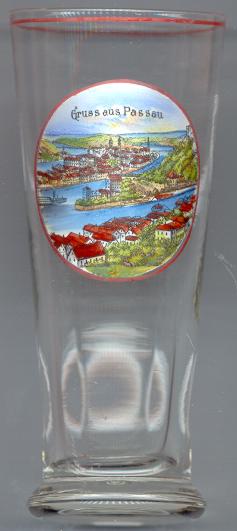 Passau, situated at an elevation of 302 m at the confluence of the rivers Danube [centre], Inn [left] and Ilz [right], looks back on a history of more than 2000 years. Excavations in the area of the old town unearthed traces of a celtic settlement of the Latène culture (4th to 1st century BC). During the 1st century AD, the Romans founded a castle named Boiodurum at the tip of the peninsula between Danube and Inn. A later Roman settlement, which had been founded at this place around 240 AD, was Batavis. The first christian church must have been founded around 460, even before the Romans abandoned their military posts in 476. Passau became the seat of a bishop already in 739 and became the centre of one of the most influencial dioceses of Germany. From 1217 until the secularization in 1803 the bishops ruled their territory as sovereign prince bishops. Passau received the formal status of a town in 1225. A new version of the town charter was issued in 1299 ('Bernhardinischer Stadtbrief', still kept in the town archives). The 'Passauer Religionsfriede', a treaty negotiated in 1552 between Elector Moritz of Saxony and King (later Emperor) Ferdinand I, who represented his brother Emperor Karl V, secured the release of Protestant princes and helped pave the way for the religious peace of 1555 ('Augsburger Religionsfriede'). The marriage of Emperor Leopold I and Eleonore of Pfalz-Neuburg (his 3rd wife) took place in Passau in 1676. In 1803, the territories of the bishops of Passau became part of the Electorate (1806 Kingdom) of Bavaria. Today, Passau is the administrative, economical and cultural centre of eastern Lower Bavaria.
The

cathedral Sankt Stephan [background right] was built in 1668–1693 in Baroque style after the previous cathedral was destroyed by fire in 1662. The first church in this place was founded in 450 AD; in 730 it was first mentioned as the church of a bishop. In 739 it became the seat of a diocese. The early Gothic cathedral was built between 1280 and 1325, its eastern part in late Gothic style was added betweem 1407 and 1560. These late Gothic parts are the only parts of the church which are still preserved in the present church of the Baroque period. The architect of the Baroque cathedral was Carlo Lurago; it is the largest Baroque cathedral north of the Alps. The organ was built in 1924–1928. After an enlargement in 1978–1981 it is now the world's largest cathedral organ with 5 manuals, 17,774 pipes and 233 stops.
The

Town Hall Tower [left] (38 m high) was added in 1890 to the town hall which goes back to the 14th century.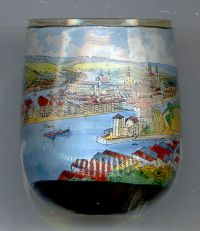 ---