If you came to this page directly and do not see a navigation frame on top, please go to the home page.
| | |
| --- | --- |
| DEUTSCHLAND | GERMANY |
| Bundesland: Baden-Württemberg | |
| Regierungsbezirk: Tübingen | |
| Landkreis: Sigmaringen | |
map →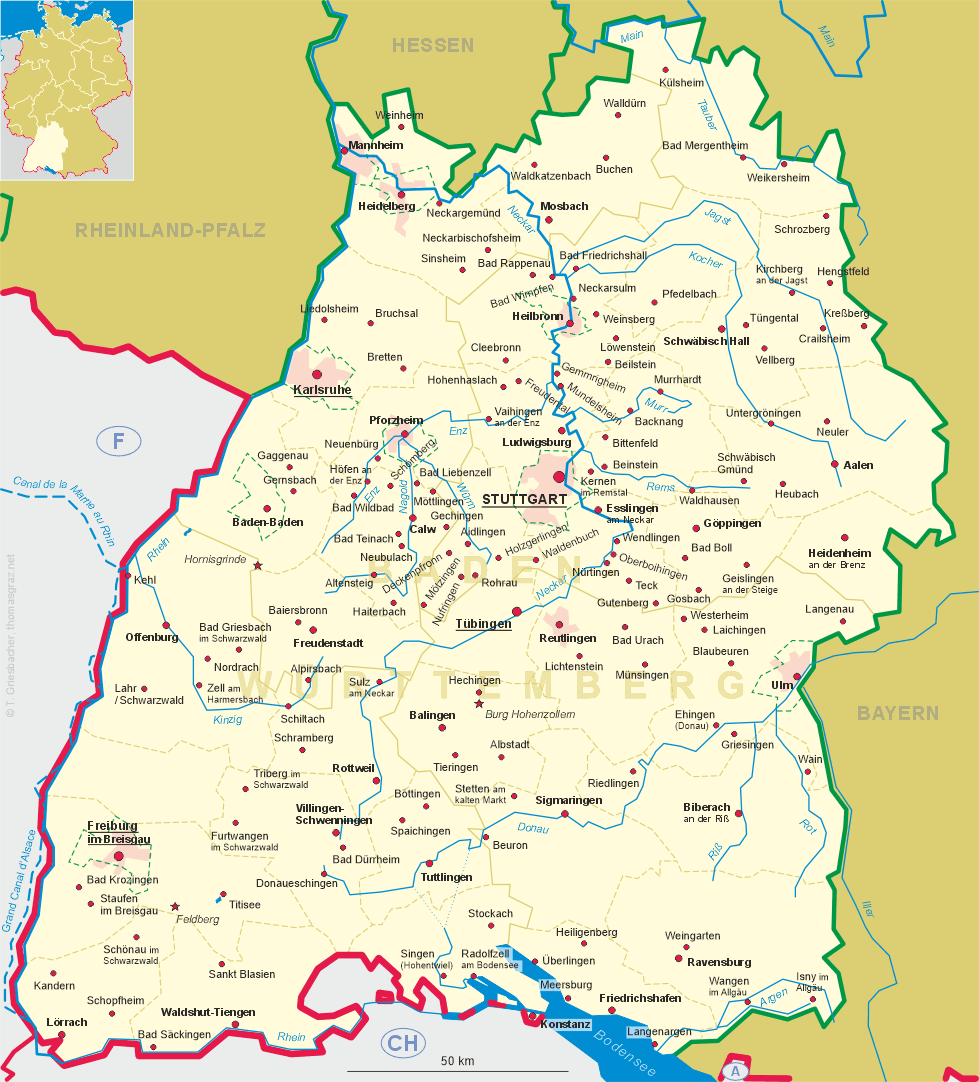 Beuron
• ru: Бойрон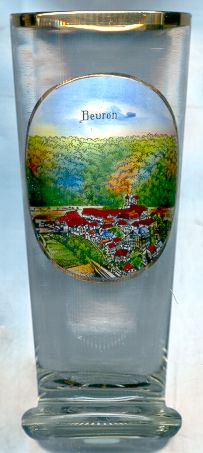 Beuron is situated on the river Danube about halfway of the rivers's course through the Schwäbische Jura mountains in southern Baden-Württemberg. The first mentioning in a document dates from AD 861 (Purron). The history of Beuron is closely linked to that of its monastery. The first monastery is thought to have existed here already in AD 777. This was destroyed later by the Hungarians. The Augustininan monastery was founded in 1077 and was the oldest Augustinian monastery of Germany. After its secularization in 1802 it came into possession of the Princes of Hohenzollern-Sigmaringen. The monastery was reopened, this time as a Benedictine monastery, in 1863. As the Principality of Hohenzollern was a part of Prussia since 1849, the monks were forced to leave Beuron during the Prussian 'Kulturkampf' (the struggle between the church and the state) between 1875 and 1897. Many monasteries in other places were founded by the Beuron monastery. These monasteries form a separate congregation within the Benedictine Order. The monastery of Beuron has the rank of Archabbey.
The

abbey church [background right, barely visible] was built in 1732–1738 in splendid Baroque style in place of the older, Romanesque church. In 1898, a Neo-Romanesque vestibule was added to the western end of the church. The high altar of the church originally contained a sculptured representation of the Assumption of the Virgin Mary made in 1760/61 by Josef Anton Feuchtmayer and his co-workers Johann Georg and Franz Anton Girr. This work unfortunately was removed in 1872 and was replaced by a painting of the Coronation of Our Lady. The most important object of veneration is the sculptured image of Our Lady of around 1430/50, which received an own large chapel that was added to the north aisle of the church in 1898.

---