If you came to this page directly and do not see a navigation frame on top, please go to the home page.
| | |
| --- | --- |
| DEUTSCHLAND | GERMANY |
| Bundesland: Baden-Württemberg | |
| Regierungsbezirk: Freiburg | |
| Landkreis: Ortenaukreis | |
map →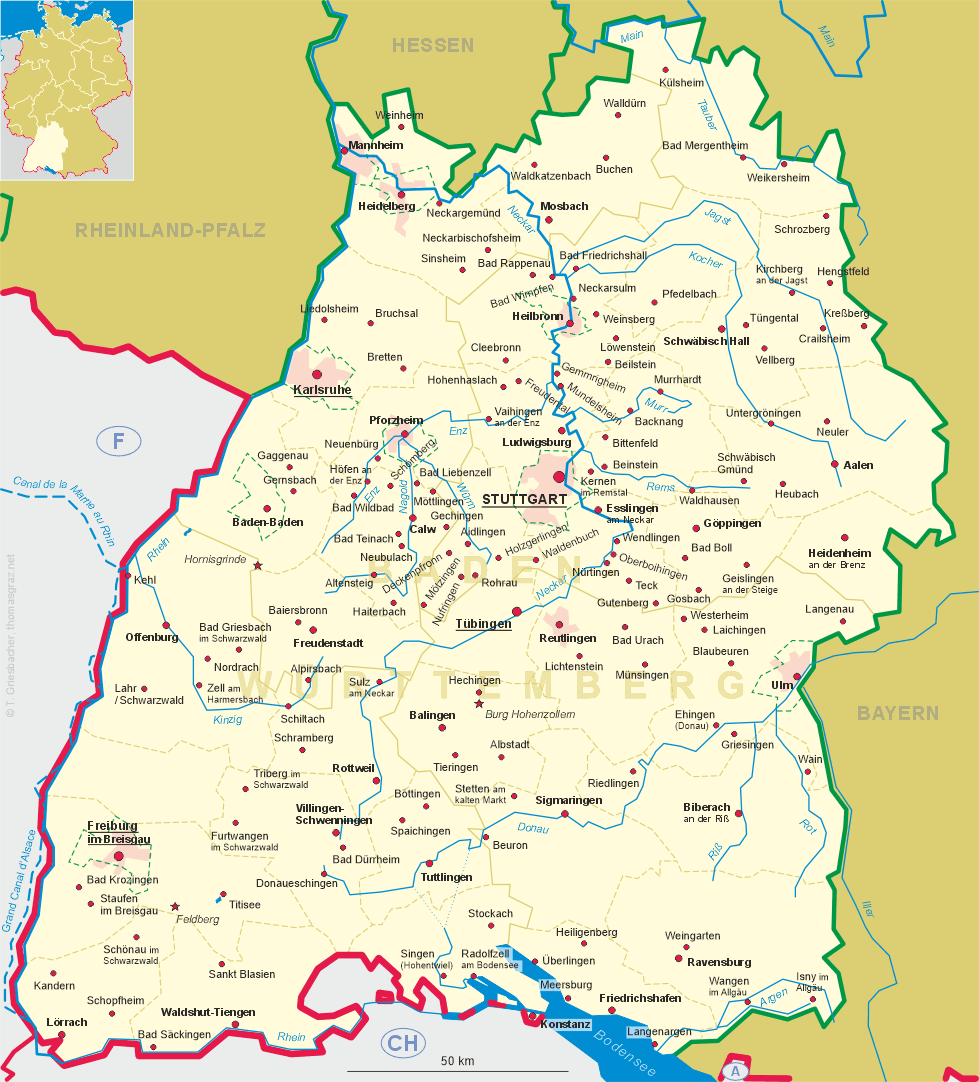 Kehl
• lt: Kėlis
• sr: Кел
• ru: Кель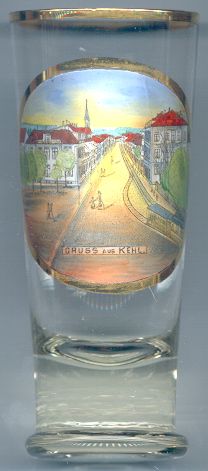 Kehl is situated on the right bank of the river Rhein (Rhine) opposite of Strasbourg in France. Kehl was first mentioned asa fishing village in a document of 1038. King Louis XIV of France conquered Kehl in 1678 and made it a fortress to protect Strasbourg. After the Peace of Rijswijk 1697, the fortress Kehl became part of Germany again. In 1698, Emperor Leopold I donated it to Margrave Ludwig Wilhelm of Baden (nicknamed "Türkenlouis" after his victory over the Turks at Slankamen in 1691). After the unification of the margraviates Baden-Baden and Baden-Durlach (see Karlsruhe) in 1771, Kehl grew into an important trading place. 1774 it received the official status of a town. During the wars of 1792–1814 the sovereignty changed several times. After the Peace of Paris 1814 it was returned to Germany, but the fortress had to be pulled down. The opening in 1844 of the first railway line to Kehl and the construction in 1861 of the railway bridge across the Rhine boosted the economy and industrial development. During the German-French war of 1870/71, Kehl was the only German town that suffered severe damages. After World War I, Kehl was occupied by France from 1918 until 1930. During World War II, Kehl was evacuated twice. After the war, Kehl was occupied by France again, but the Washington Agreement of 1949 secured its being part of Germany.

---