If you came to this page directly and do not see a navigation frame on top, please go to the home page.
| | |
| --- | --- |
| DEUTSCHLAND | GERMANY |
| Bundesland: Freistaat Sachsen | Saxony |
| Landkreis: Nordsachsen | |
map →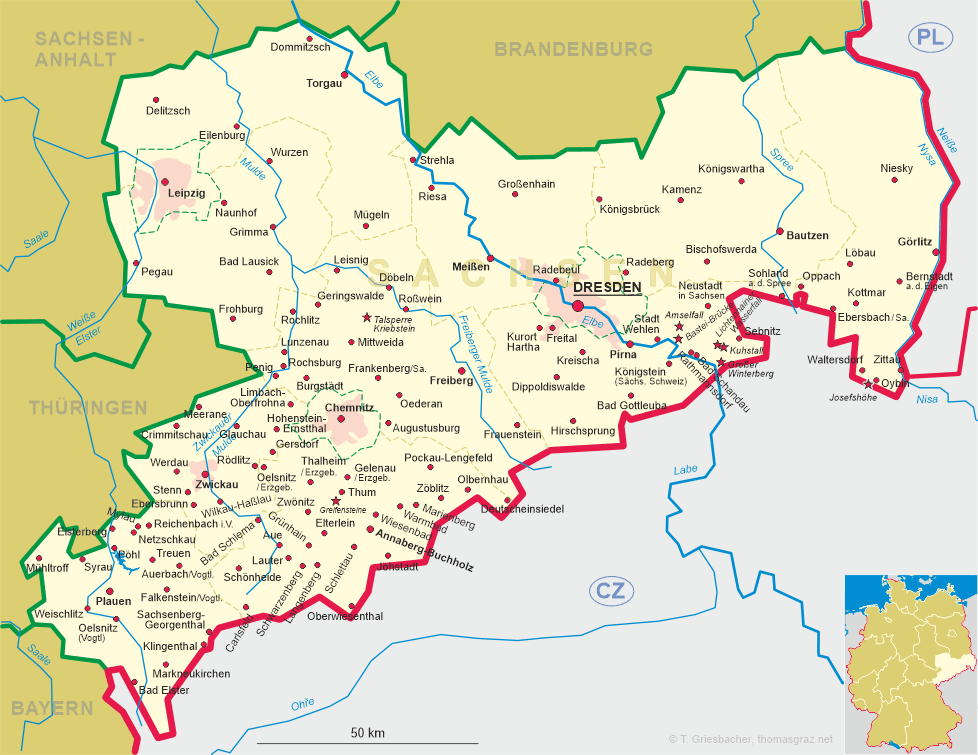 Mügeln
• ru: Мюгельн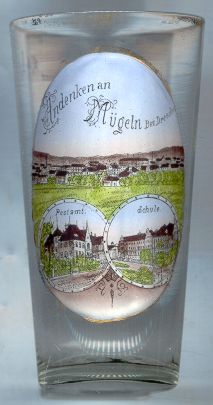 Mügeln is situated at an elevation of 110 m in the Döllnitz valley of northern Saxony. Mügeln (Mogilin) was already mentioned in a document dating from AD 984. From 1064 on, it was in possession of the bishops of Meißen. As the village was situated on important trading routes, it obtained the status of a market town in 1256. In 1595, Mügeln became a property of the Electors of Saxony. Mügeln obtained the status of a town in 1959 when the villages of Altmügeln, Crellenhain, Schlagwitz and Berntitz-Schlatitz were incorporated into Mügeln. The village of Schweta was added to the municipality in 1994. Although Mügeln wanted to join the district of Döbeln during the district reform of 1994, the Saxon administration decided that the disctrict of Oschatz should be merged with the former district of Torgau (now district Torgau-Oschatz). On 1st August 2008 the districts Delitzsch and Torgau-Oschatz were merged to become the new district Nordsachsen (North Saxony).
The

Bürgerschule [bottom right] was built in 1885–1886. On the occasion of the 200th birthday of the famous German poet Johann Wolfgang von Goethe, the school was renamed Goetheschule in 1949.
The picture in the bottom left inset shows the

Postamt (post office). No information could be found on this building.

---