If you came to this page directly and do not see a navigation frame on top, please go to the home page.
| | |
| --- | --- |
| DEUTSCHLAND | GERMANY |
| Bundesland: Freistaat Sachsen | Saxony |
| Landkreis: Mittelsachsen | |
map →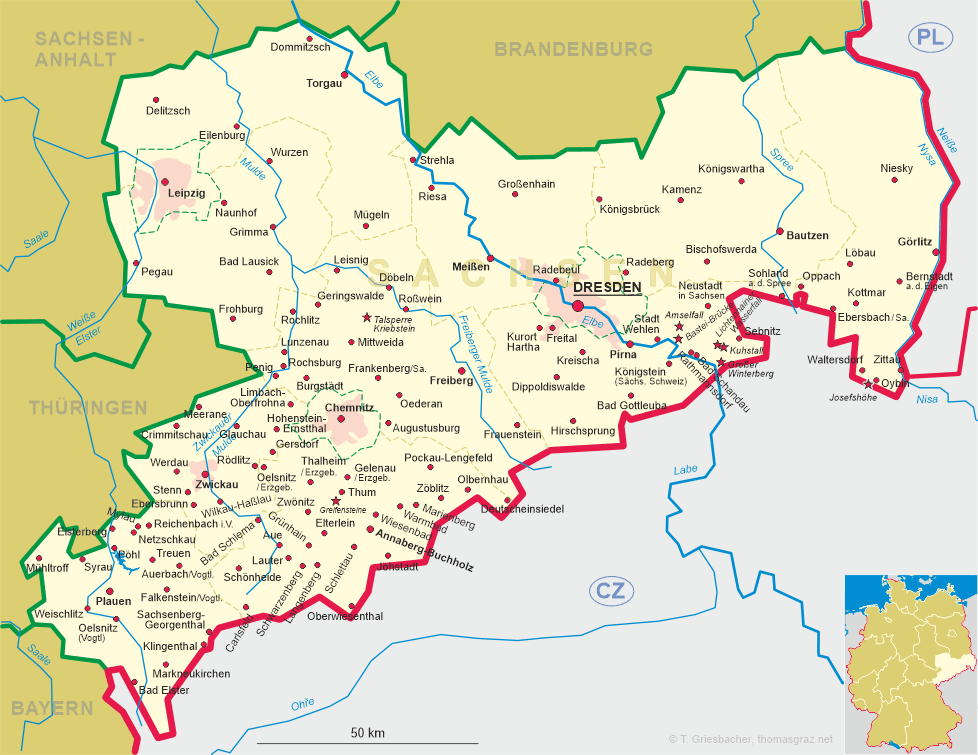 Döbeln
• lv: Dēbelna
• hsb: Doblin
• mk, sr: Дебелн
• uk: Дебельн
• ru: Дёбельн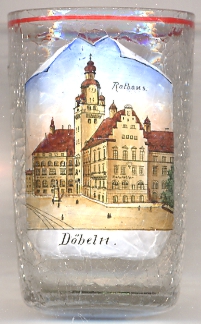 Döbeln is located at an elevation of 168 m on the river Freiberger Mulde, with its historic old town situated on an island between two brances of the river. The municipality has a population of about 20,900 (2012). The town's popular nickname 'Stiefelstadt' ('boot town') was coined for a giant boot (4.6 m high) that was made in 1925 for the 600 year anniversary of the bootmakers' guild of Döbeln. Until 1996 the boot remained the world's largest example of its kind.
The region was first settled by Slavic Sorbs in the 8th century; German settlers followed in the 10th century. Doblin caste was first mentioned in a document of AD 981, a deed of donation for the monastery of Memleben. A 'districtus' Döbeln was mentioned in 1350 and Döbeln itself was mentioned as 'civitas' in 1351. The district Döbeln was incorporated into the district Leisnig in 1588. The railroad from Riesa to Döbeln was completed in 1847, the onward section to Chemnitz was finished in 1852. The railroad from Dresden to Leipzig via Döbeln followed in 1868. The historic town survivied World War II with almost no damages, but was affected severely by floodings in 2002 and 2013. The modern district Döbeln was formed in 1990 and existed until 2008 when it was merged with the districts Freiberg and Mittweda to become the current district Mittelsachsen (Central Saxony); the seat of the administration of the district is in Freiberg.
The

town hall [left] was built in 1910–1912 in Renaissance revival style. Since 1997 the municipal museum is located in the tower of the town hall. The 'giant boot of Döbeln' is exhibited in the town hall.
[https://de.wikipedia.org/wiki/Döbeln; http://www.doebeln.net/wiki/Rathaus]

---