If you came to this page directly and do not see a navigation frame on top, please go to the home page.
| | |
| --- | --- |
| DEUTSCHLAND | GERMANY |
| Bundesland: Schleswig-Holstein | |
| Stadt: Neumünster | |
map →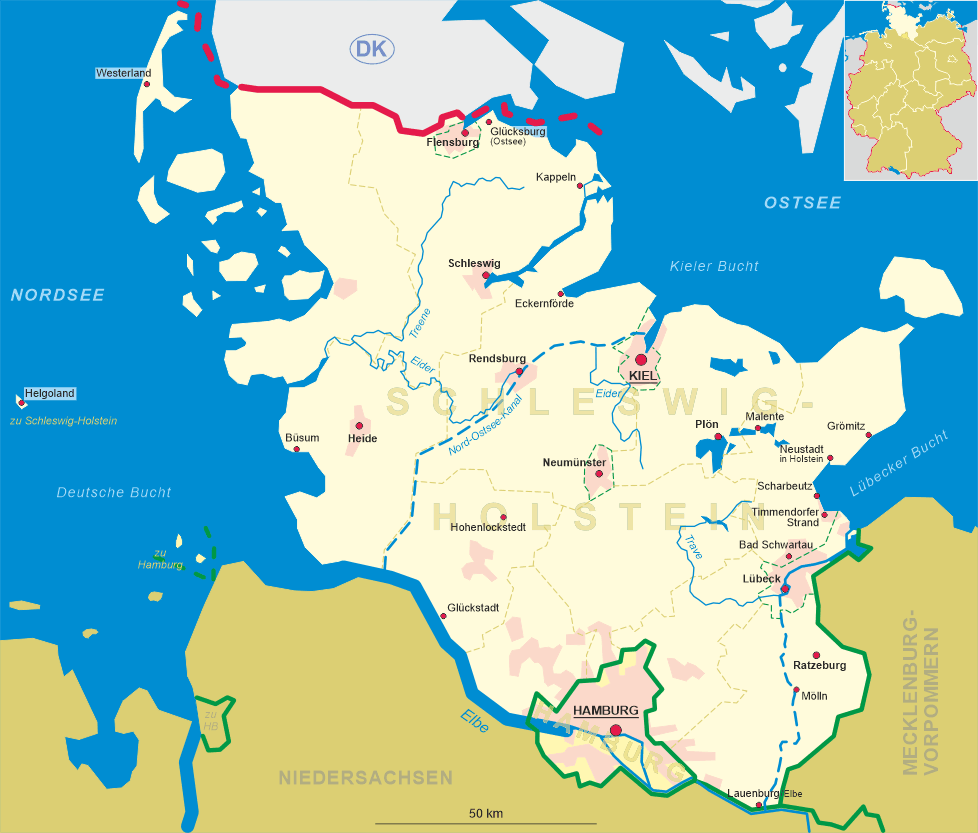 Neumünster
• lv: 
Neiminstere • lt: 
Noimiunsteris
• bg, ru, uk: 
Ноймюнстер • mk, sr: 
Нојминстер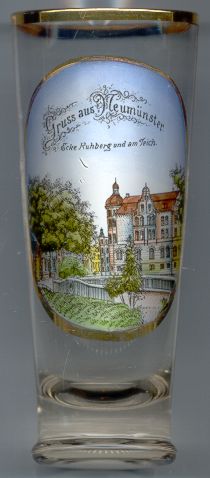 Neumünster is situated at an elevation of 21 m on the river Schwale in central Schleswig-Holstein. The place was first mentionas as Wippendorf im Gau Faldera in a document of 1127. In 1130, bishop Vicelin founded a monastery ('Novum Monasterium'), which became the origin of the name Neumünster. Neumünster consisted of two separate villages, Großflecken and Kleinflecken, until 1709, when it became a single commune. From 1773 on it was part of the Kingdom of Denmark and became part of Prussia in 1868. Neumünster was chartered as a town in 1870.
The German writer Hans FALLADA (born Rudolf Ditzen in Greifswald 1893, d.1947 in Berlin) worked in Neumünster as a newspaper reporter and editor for a brief period in 1929/30. His experiences at that time inspired him to write his most famous book, Kleiner Mann, was nun?' ('Little Man, What Now?'), which was published in 1932 and which depicted the struggle and problems of a young couple in Germany in the grip of unemployment. Since 1981, the city of Neumünster awards the Hans-Fallada-Prize for literature.

---