If you came to this page directly and do not see a navigation frame on top, please go to the home page.
| | |
| --- | --- |
| DEUTSCHLAND | GERMANY |
| Bundesland: Freistaat Sachsen | Saxony |
| Landkreis: Sächsische Schweiz-Osterzgebirge | |
map →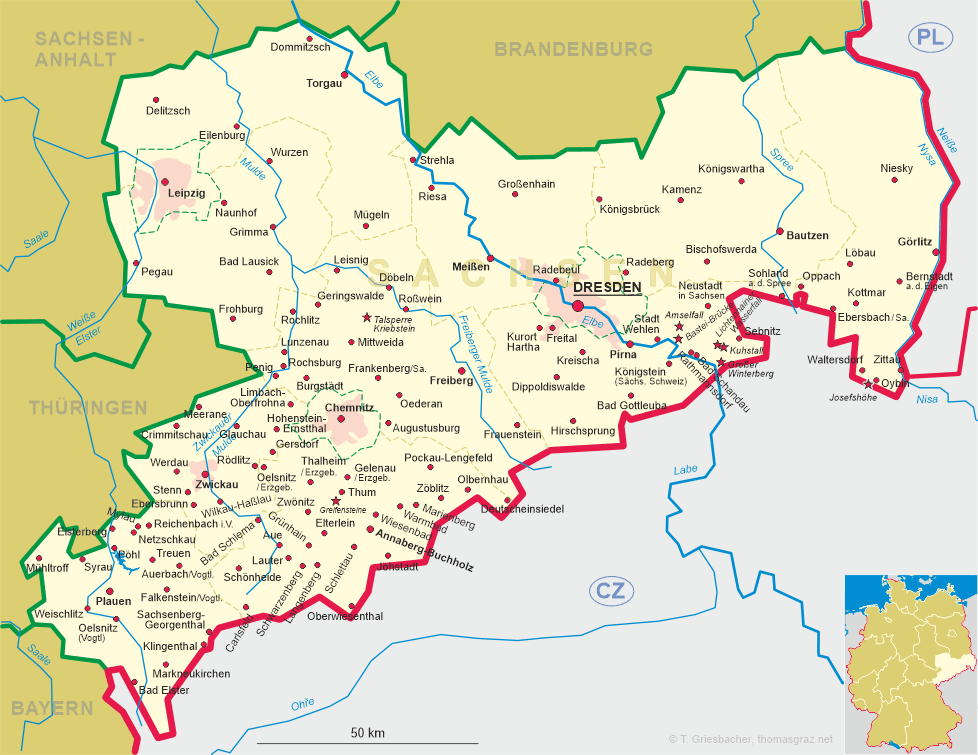 Lichtenhainer Wasserfall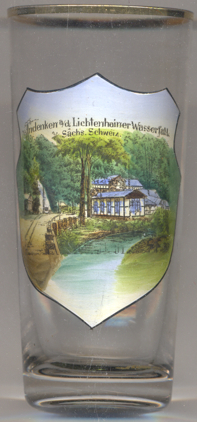 The Lichtenhain Waterfall is a waterfall formed by the Lichtenhainer village brook and is situated in the Kirnitzsch Valley in the Saxon Switzerland region of Saxony. The village of Lichtenhain (part of the municipality of Sebnitz) lies to the north of the waterfall, and is about 3 km away on foot, but 18 km away by road.
The waterfall was first mentioned in the 1812 chronicle "Schandau und seine Umgebungen" ('Schandau and its environments'). The original waterfall was not impressive enough for tourists, so the brook was dammed up by a pushable weir. Since the Kirnitzschtalbahn, a tramway linking the waterfall with Bad Schandau, was opened in 1898, hundreds of thousands of tourists have visited the waterfall.
Glass no. 3356 is labeled as a souvenir from the Sächsische Schweiz ('Saxon Switzerland'). Further glasses of this collection show views of Bastei-Brücke, Kuhstall and Großer Winterberg. In the neighbouring Bohemian Switzerland (České Švýcarsko) region: Pravčická brána (Prebischtor) and Edmundova soutěska (Edmundsklamm).

[https://de.wikipedia.org/wiki/Lichtenhainer Wasserfall, https://en.wikipedia.org/wiki/Lichtenhain_Waterfall]

---