If you came to this page directly and do not see a navigation frame on top, please go to the home page.
| | |
| --- | --- |
| ČESKÁ REPUBLIKA | CZECH REPUBLIC |
| Středočeský kraj | Central Bohemia region |
| Okres: Kolín | |
map →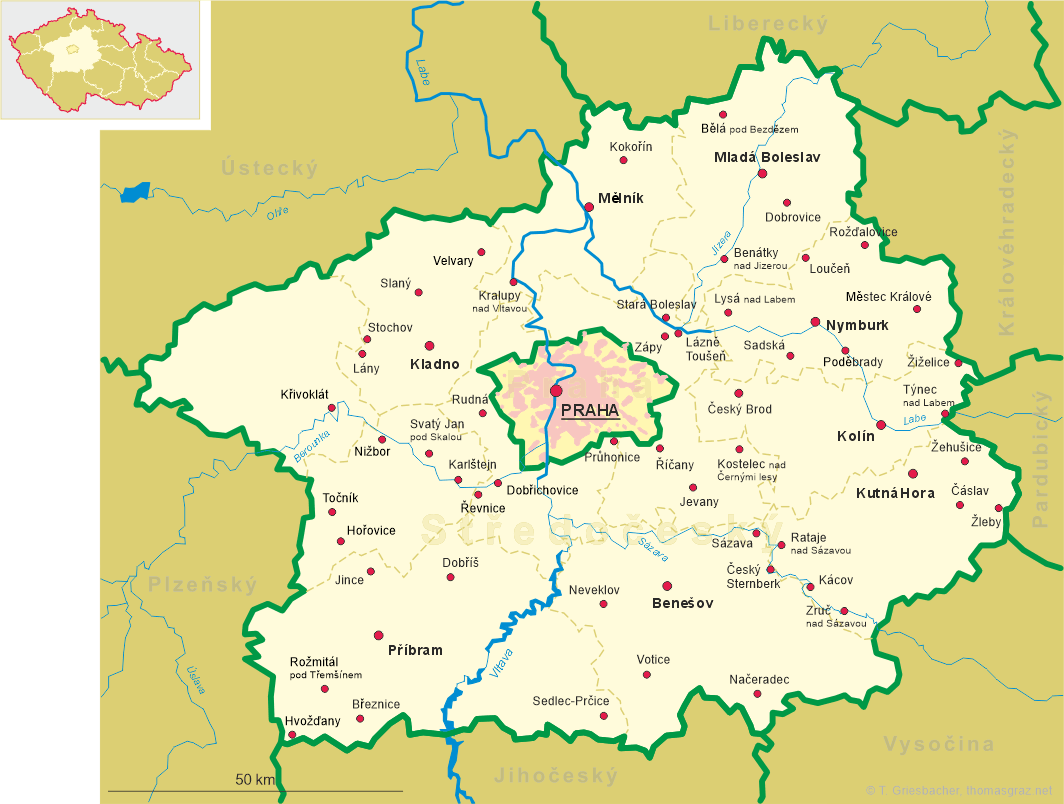 Český Brod
• de: Böhmisch-Brod
• lv: Česki Broda
• sr: Чешки Брод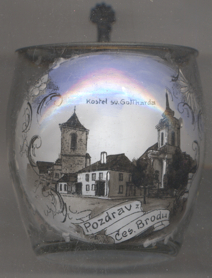 Český Brod (pervious German name: Böhmisch-Brod) is situated at an elevation of 216 m on the Šembera river in the district Kolín of Central Bohemia, about 30 km easst of Prague. The municipality has a population of about 7,000 (2019).
Český Brod was founded in the 12th century by the bishop of Prague. In 1286, it became a town. From that time until the beginning of the 14th century, the town's name was Biskupský Brod (Broda Episcopalis). In 1437, the Holy Roman Emperor Sigismund of Luxembourg, King of Bohemia, designated Český Brod a free royal town. Until 1918, the town was part of the Austrian monarchy (in the Austrian part of the empire after the compromise of 1867), head of the Böhmisch-Brod district. Today, Český Brod is part of the district Kolín.
The

church of St. Gothard [right] was built in the first half of the 14th century in place of a previous, Romanesque, chapel of the 12th century. Around 1500 it was rebuilt in late Gothic style, in 1613 it was rebuilt in Renaissance style. The present appearance of the church was shaped by the Baroque reconstruction of 1765–1772.
The

bell tower [background left] near the church was built in 1578–1585. the bell of St. Mary dates from 1689.
Another place in the Czech Republic that is named
Brod
and of which there are glasses in this collection is:
Havličkův Brod
.
[https://de.wikipedia.org/wiki/Český_Brod, https://en.wikipedia.org/wiki/Český_Brod, https://cs.wikipedia.org/wiki/Český_Brod]

---