| | |
| --- | --- |
| ÖSTERREICH | AUSTRIA |
| Bundesland: Steiermark | Styria |
| Bezirk: Hartberg-Fürstenfeld | |
map →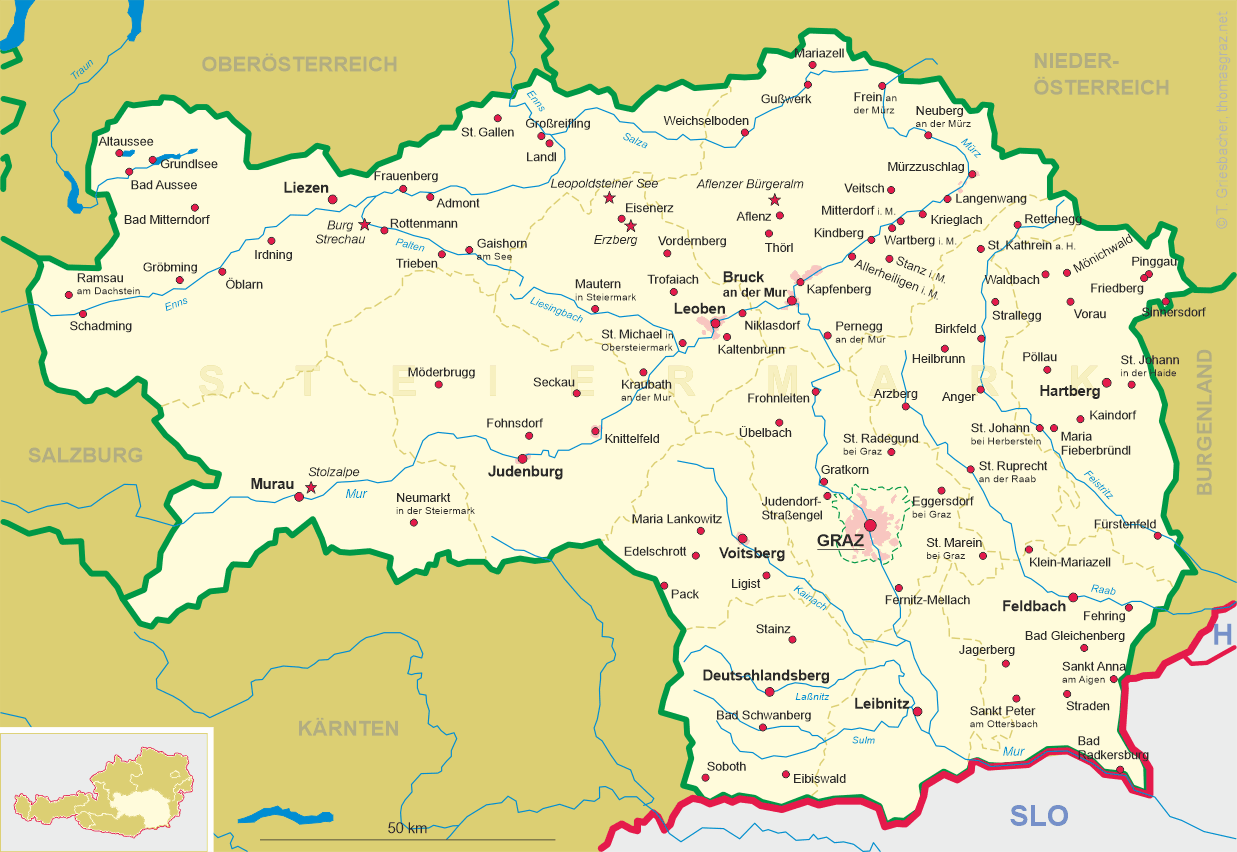 Maria Fieberbründl
• ru: Мариа-Фибербрюндль
Maria Fieberbründl is a pilgrimage site in the municipality of Feistritztal (created on 1 January out of the formerly independent municipalities of Blaindorf, Hirnsdorf, Kaibing, Sankt Johann bei Herberstein and Siegersdorf bei Herberstein), district Hartberg-Fürstenfeld, in eastern Styria. The site is visited by about 50,000 pilgrims per year.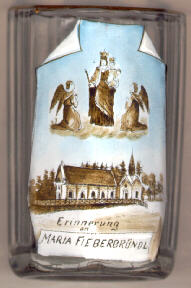 The

pilgrimage chapel Mariä Geburt (Nativity of Our Lady) was built in 1879 on the site of an earlier wooden chapel. In 1893/1894 more room was needed to accomodate the pilgrims and a prayer hall was built next to the chapel. The two buildings were connected in 1954 by the addition of a transcept to the chapel. The chapel received a new organ in 1994. The name of the pilgrimage site, Maria Fieberbründl, is derived from the fact that the waters of the small fountain that was the origin of the site were traditionally used in cases of fever.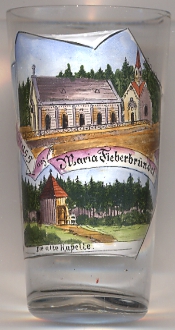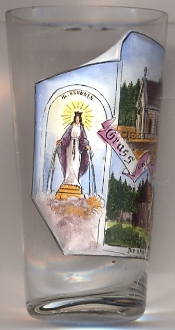 Glass no. 001 [left] and glass no. 2737 [right: top right picture] show the prayer hall of 1893/1894 and the chapel of 1879. The older wooden chapel is also depicted on glass no. 2737 [bottom right picture]. Also depicted on glass no. 2737 is the statue of Our Lady which was placed above the Holy Fountain [left picture].
[https://de.wikipedia.org/wiki/Maria_Fieberbründl]

---