| | |
| --- | --- |
| ÖSTERREICH | AUSTRIA |
| Bundesland: Oberösterreich | Upper Austria |
| Bezirk: Grieskirchen | |
map →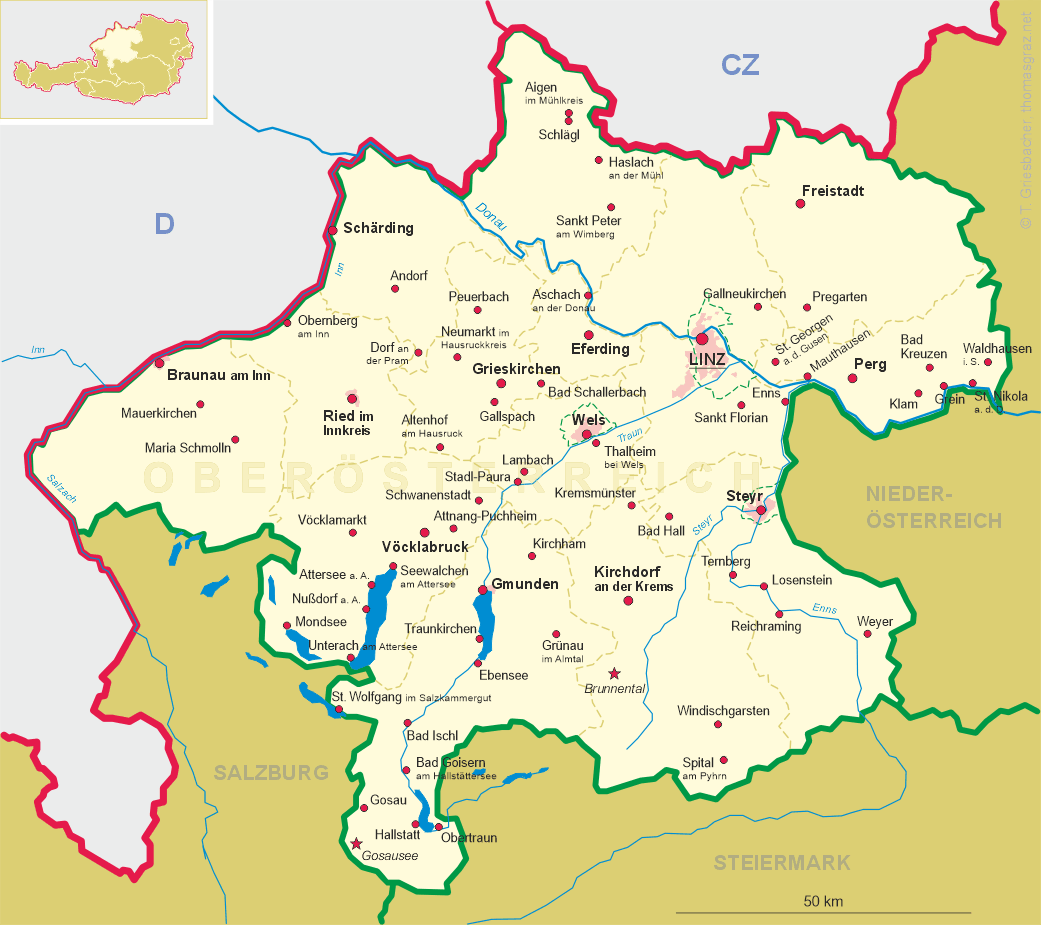 Bad Schallerbach
• lt: Bad Šalerbachas
• ru: Бад-Шаллербах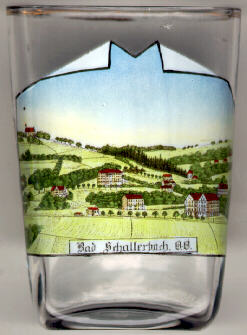 The market and spa town Bad Schallerbach is situated at an elevation of 306 m in the valley of the river Trattnach in the district Grieskirchen of Upper Austria. The municipality has a population of about 4,100 (2017) and consists of the borroughs Bad Schallerbach, Gebersdorf and Schönau.
Sconau was forst mentioned in 1142, Scalbach was first mentioned in a document of 1190. The municipality was created in 1850 and was named Schönau. The railroad from Wels to Passau was opened in 1861. The hot (37–39°C) sulphur springs was discovered incidentally in 1918 during petroleum drilling works. The first therapy facilities for the treatment of rheumatic diseases opened in 1921. Schallerbach received the official status of a spa in 1924. The name of the municipality was changed to Bad Schallerbach in 1938. The status of a market town was obtained in 1946. In 1958, the neighbouring community of Neuwallern was incorporated into the municipality of Bad Schallerbach.
The

church Sankt Magdalena on the Magdalenaberg hill [top] was built between 1398 and 1423 in Gothic style.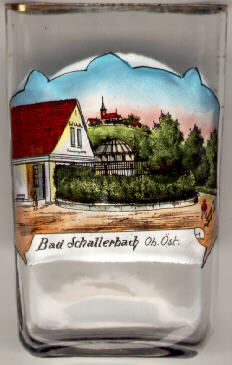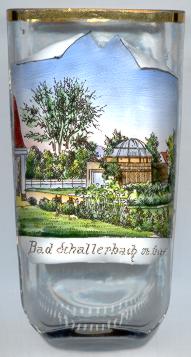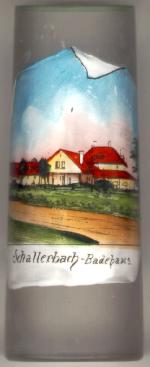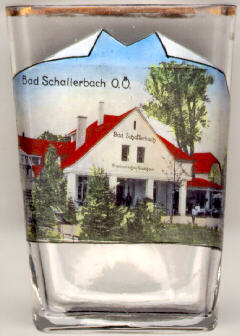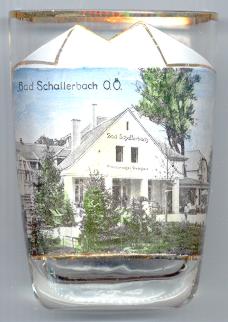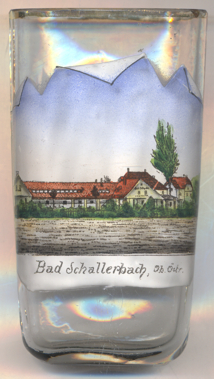 Glasses no. 079, 930 and 3106 [above and left] show a view of the

provisional bathhouse, labeled on the building Bad / Schallerbach / Provisorisches Badehaus.


[https://de.wikipedia.org/wiki/Bad_Schallerbach, http://www.bad-schallerbach.at/unsere-gemeinde/geschichte.html]

---