| | |
| --- | --- |
| ÖSTERREICH | AUSTRIA |
| Bundesland: Niederösterreich | Lower Austria |
| Bezirk: Sankt Pölten | |
map →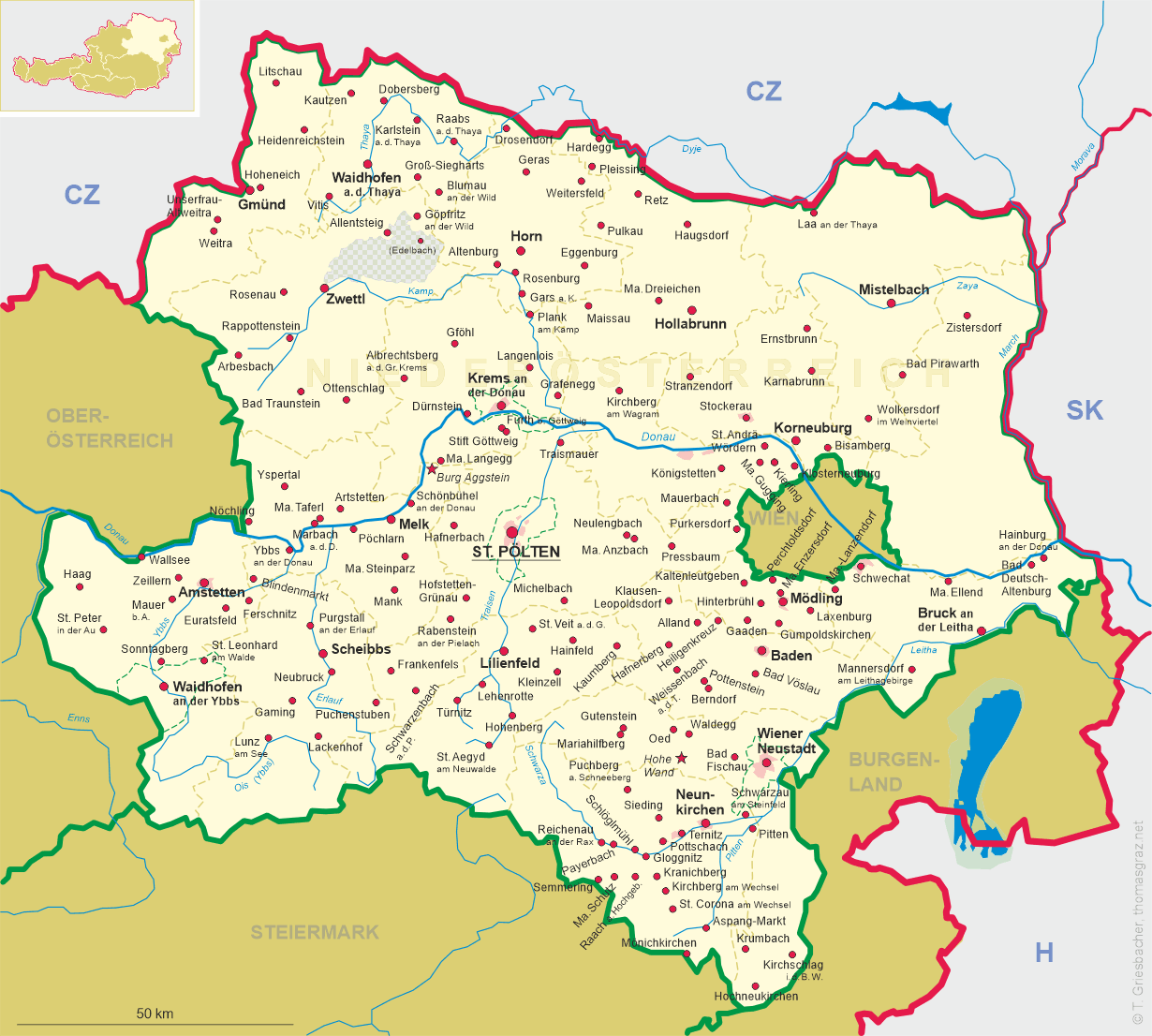 Rabenstein an der Pielach
• lt: Pilacho Rabenšteinas
• ru: Рабенштайн-ан-дер-Пилах
Rabenstein an der Pielach is situated at an elevation of 344 m on the river Pielach in Lower Austria. The first mentioning of Rabenstein (Raminstein) dates back to 1136. Already prior to 1280 it must have had the status of a market town. Rabenstein became an independent parish in 1283.
The

parish church Sankt Laurentius [centre] was built in 1469 in Gothic style. During a renovation in 1966, frescos dating from the 15th century were discovered in the chancel.
Cardinal Franz König was born in Warth (a cadastral district of Rabenstein an der Pielach) in 1905. He became a priest in 1933, and professor of moral theology at the university of Salzburg in 1949. From 1952 until 1956 he was coadjutor to the bishop of Sankt Pölten, and from 1956 until 1985 archbishop of Vienna. In 1958 he was made Cardinal. During the 2nd Vatican Council König made significant contributions as a member of two commissions. In 1964 he established the church endowment fund 'Pro-Oriente', over which he presided until 1985, and which made significant progress in cooperation with the Churches of Eastern Europe and Asia. From 1965 until 1980 König was president of the 'Vatican Secretariat for Non-Believers'. Owing to his initiative the tensions between the Roman Catholic Church and the Social-Democrats in the 2nd Austrian Republic were eased. Cardinal König died in 2004.

---