| | |
| --- | --- |
| ČESKÁ REPUBLIKA | CZECH REPUBLIC |
| Vysočina | Highlands (Jihlava) region |
| Okres: Třebíč | |
map →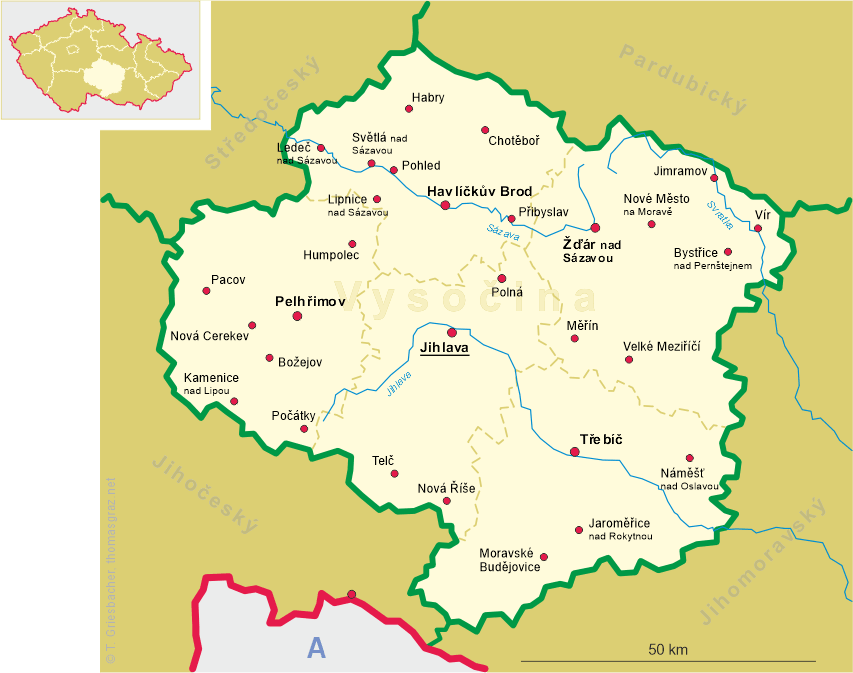 Moravské Budějovice
• de: Mährisch-Budwitz
• lt: Moravske Budėjovice
• pl: Morawskie Budziejowice
• ru: Моравске-Будеёвице
• uk: Моравске-Будєйовіце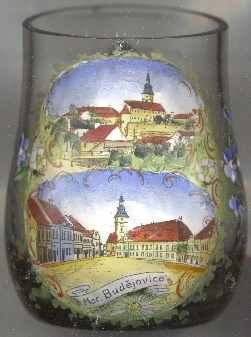 Moravské Budějovice is situated at an elevation of 465 m in the South of the Vysočina (Jihlava) region (Třebíč district). The earliest mention of the place in a document dates from 1231. In the 14h century, Moravské Budějovice obtained the status of a town. During the Thirty Years' War (1618–1648), the town was devastated by Swedish troops. The appearance of the old town today is spahed predominantly by houses dating back to the Renaissance and Baroque periods.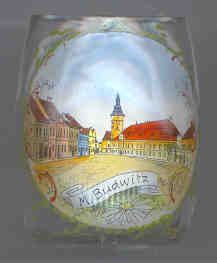 The

parish church St. Egid (farní kostel sv. Jilní) [background] was first mentioned in 1240. The Gothic church was later remodeled several times. The church tower was built in 1712–1714 and reaches a height of 50 m.
The Baroque

manor house [centre right] was built in 1666–1672 in place of an earlier castle.
Moravské Budějovice is the birthplace of the composer Ralph BENATZKY (1884–1957). His most popular work is the operetta Im Weißen Rößl (see Sankt Wolfgang im Salzkammergut).
The nearby village of Nové Syrovice (Neu-Serowitz) was the birthplace of Johann Georg GRASEL (Grasl) (1790–1818). The much feared robber chief roamed the northern parts of Lower Austria for years. In 1815, he was caught near Horn and was executed in Vienna three years later. Legends depict him both as a dangerous and a noble robber.

---