| | |
| --- | --- |
| ČESKÁ REPUBLIKA | CZECH REPUBLIC |
| Královéhradecký kraj | Hradec Králové region |
| Okres: Trutnov | |
map →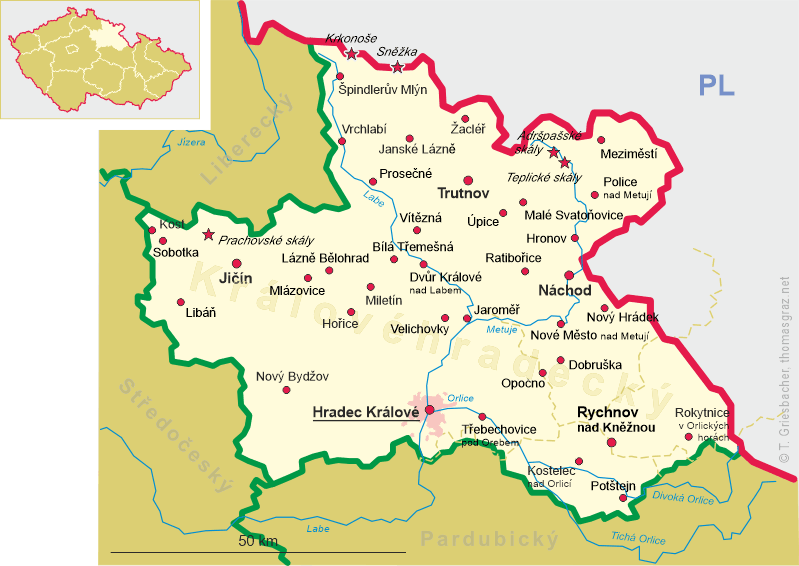 Malé Svatoňovice
• de: Schwadowitz, Klein-Schwadowitz
• ru: Мале-Сватонёвице
• sr: Мале Сватоњовице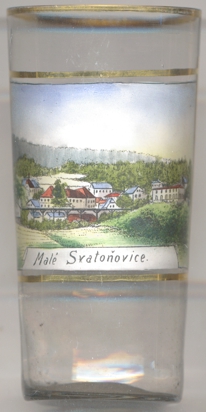 Malé Svatoňovice is situated at an elevation of 456 m in northeastern Bohemia, about 11 km southeast of the district town Trutnov. The municipality has a population of about 1,500 (2021).
A settlement around a fort developed here in the 11th century. The settlement became known as Svatoňovice or, in German, Schwadewic, which later became Schwadowitz. Since 1510, the domains were owned by the lords of Náchod. Coal was found in the area towards the end of the 18th century and subsequently mining became an important economical factor for Svatoňovice and the whole region. In 1826 Svatoňovice was divided into Malé Svatoňovice (Klein-Schwadowitz) and Velké Svatoňovice (Groß-Schwadowitz).After the end of manorialism, Klein-Schwadowitz (Malé Svatoňovice) in 1850 became part of the municipality of Schwadowitz (Svatoňovice). A branch railway line from Josefstadt (Josefov, today part of Jaroměř) to Schwadowitz opened in 1859; the line was extended to Königshan (Královec) at the Prussian border in 1861. Klein-Schwadowitz and Groß-Schwadowitz became separate municipalities in 1880.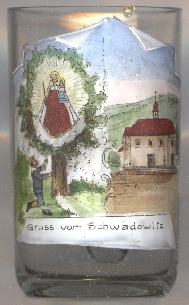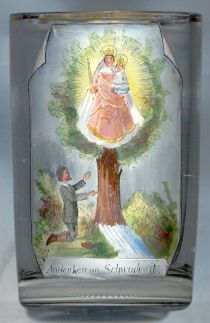 Malé Svatoňovice also was a popular pilgrimage site. Up to 25,000 pilgrims once visited a miracle-working spring, dedicated to the Virgin Mary, each year. The

pilgrimage church to the Seven Delights of the Virgin Mary [near left, no. 4313: right] was built in 1731 in Baroque style next to the old spring-house in place of an older wooden chapel.
In modern times, Malé Svatoňovice is best-known as the birth place of the Czech writer Karel ČAPEK (1890–1938), who worked throughout his life as a novelist, journalist, playwright, writer of childrens' literature, and travelogue. He wrote many works together with his brother, the painter Josef ČAPEK (b. 1887 at Hronov, d. 1945 at Bergen-Belsen). A museum dedicated to the life and work of the Čapek brothers was opened in Malé Svatoňovice in 1946.

[https://de.wikipedia.org/wiki/Mal%C3%A9_Svato%C5%88ovice; https://de.wikipedia.org/wiki/Karel_%C4%8Capek, https://de.wikipedia.org/wiki/Josef_%C4%8Capek]

---