| | |
| --- | --- |
| ČESKÁ REPUBLIKA | CZECH REPUBLIC |
| Královéhradecký kraj | Hradec Králové region |
| Okres: Trutnov | |
map →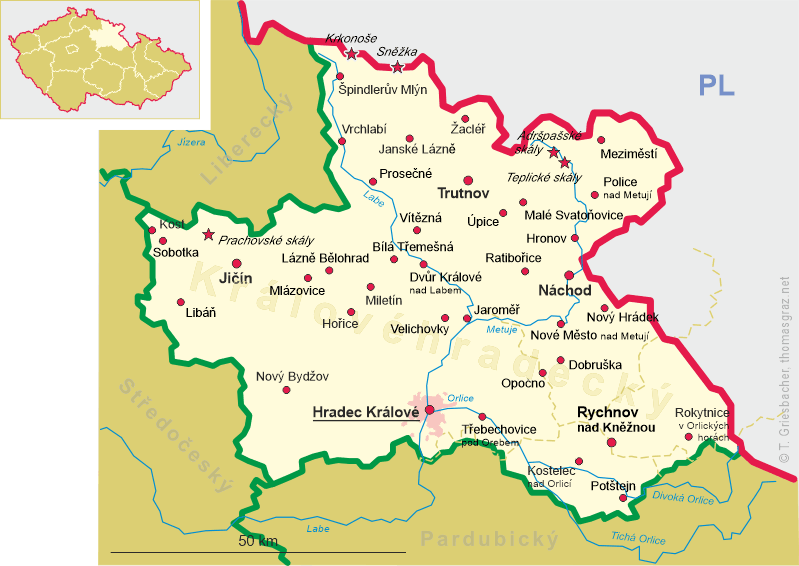 Malé Svatoňovice
• de: Schwadowitz, Klein-Schwadowitz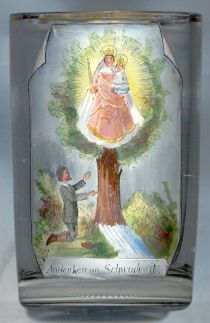 Malé Svatoňovice is situated at an elevation of 456 m in northeastern Bohemia. A settlement around a fort developed here in the 11th century. The settlement became known as Svatoňovice or, in German, Schwadewic, which later became Schwadowitz. When coal was found in the area in 1731 mining became an important economical factor for Svatoňovice and the whole region. In 1826 Svatoňovice was divided into Malé Svatoňovice (Klein-Schwadowitz) and Velké Svatoňovice (Groß-Schwadowitz).
Malé Svatoňovice also was a popular pilgrimage site. Up to 25,000 pilgrims once visited a miracle-working spring, dedicated to the Virgin Mary, each year. In 1837 a Baroque church, dedicated to the Seven Delights of the Virgin Mary, was built next to the old spring-house.
In modern times, Malé Svatoňovice is best-known as the birth place of the Czech writer Karel ČAPEK (1890–1938), who worked throughout his life as a novelist, journalist, playwright, writer of childrens' literature, and travelogue. He wrote many works together with his brother, the painter Josef ČAPEK (b. 1887 at Hronov, d. 1945 at Bergen-Belsen). A museum dedicated to the life and work of the Čapek brothers was opened in Malé Svatoňovice in 1949.

---