| | |
| --- | --- |
| ÖSTERREICH | AUSTRIA |
| Bundesland: Niederösterreich | Lower Austria |
| Bezirk: Bruck an der Leitha | |
map →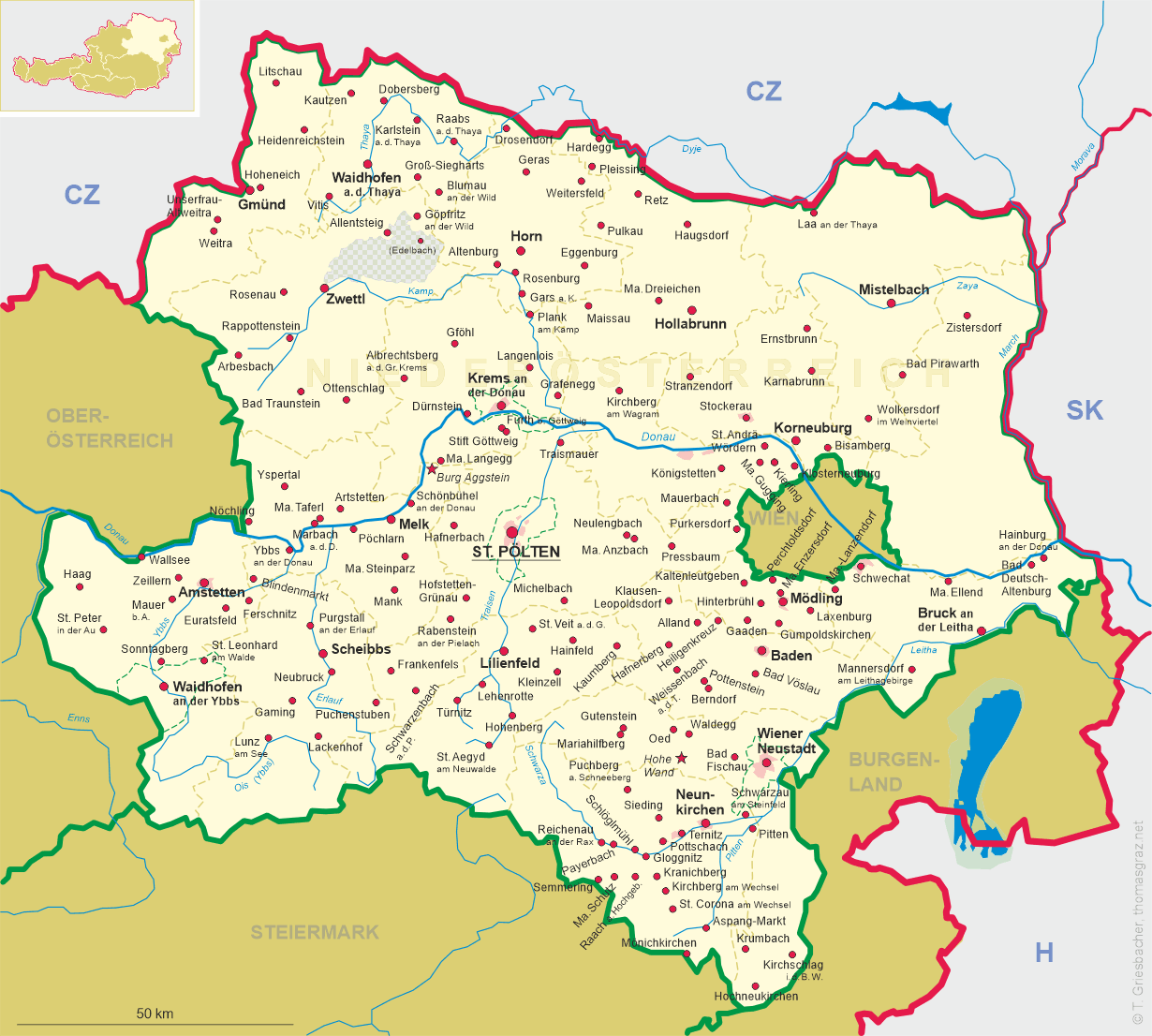 Schwechat
• lt: Švechatas
• ru, sr, uk: Швехат
Schwechat is situated at an elevation of 162 m on the river Schwechat southeast of Vienna. The oldest traces of human settlements date back to at least 2500 BC. Between AD 98 and 105 the Romans built a fortified cavalry castellum called Ala Nova at this place, which existed until about AD 400. The earliest mention of the name Svechant, originally referring to the river only, dates from 1034. The village itself was founded between 1108 and 1114. The earliest mention of Schwechet as a market town dates from 1334. The privileges as a market town were confirmed in 1698. During the times of the Turkish invasions, Schwechat was looted twice in 1529 and in 1683. The status of a town was granted to Schwechat in 1922. The well-known oil refinery of Schwechat was founded in 1938. In the same year, the air base, which later became Vienna's airport, was opened. Between 1938 and 1954 Schwechat was part of Groß-Wien (Greater Vienna, 23rd district, Schwechat). Thereafter, Schwechat was part of the district Wien-Umgebung until that district's dissolution on 31 December 2016. Since then, Schwechat is part of the district Bruck an der Leitha.
The picture on glass no. 1366 [left] shows the square 'Hirschenplatz' with the inn

Zum goldenen Hirschen (The Golden Stag). The buildings were torn down in 1958.

---