| | |
| --- | --- |
| DEUTSCHLAND | GERMANY |
| Bundesland: Baden-Württemberg | |
| Regierungsbezirk: Stuttgart | |
| Landkreis: Esslingen | |
map →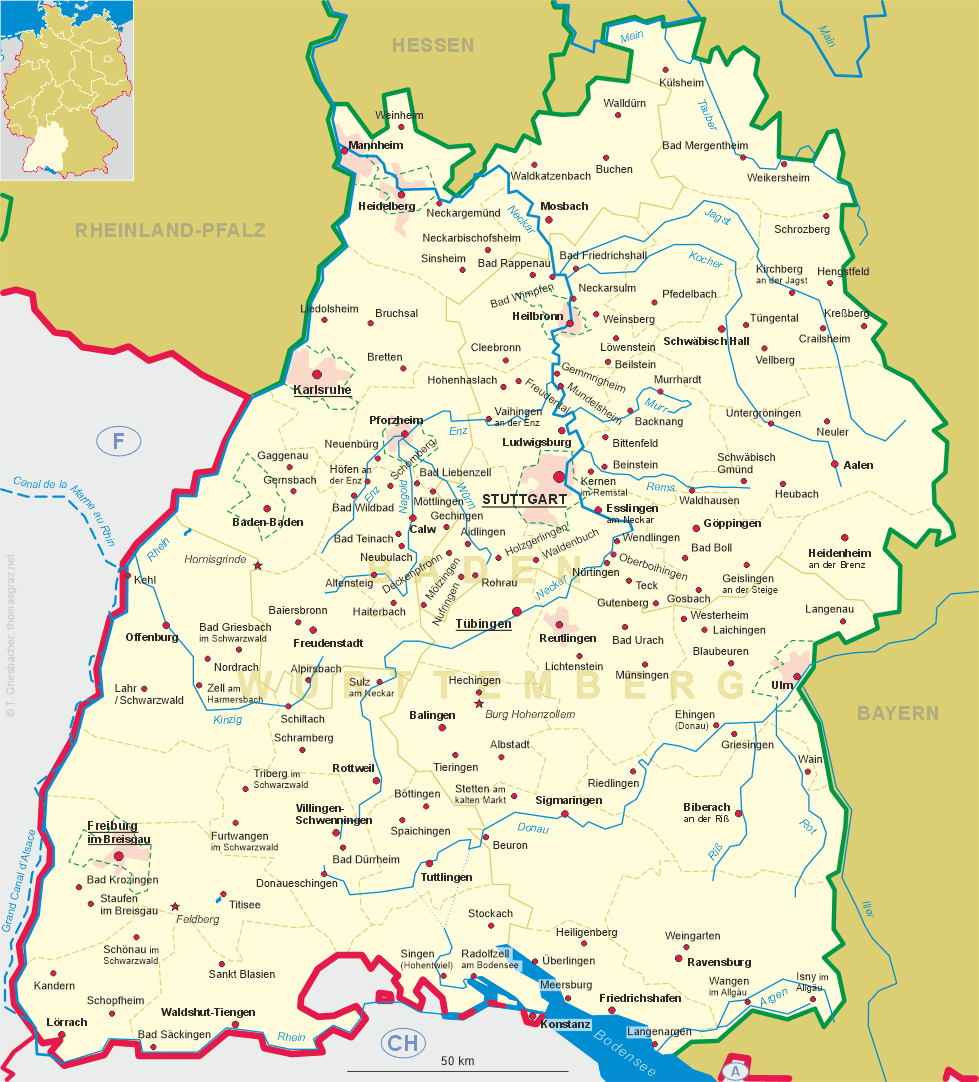 Nürtingen
• lv: Nirtingene
• lt: Niurtingenas
• el: Νύρτινγκεν
• mk, sr: Ниртинген
• bg, ru: Нюртинген
• uk: Нюртінген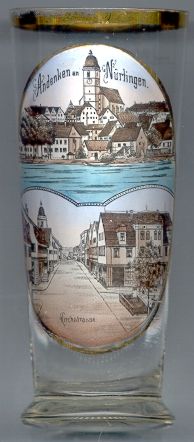 Nürtingen is situated at an elevation of 291 m on the Neckar river in central Baden-Württemberg.
The origins of Nürtingen go back to Alemannic settlements of the 6th and 7th century. The earliest written mention of a "curtis nomine Niuritingin" dates from 1046 and is found in a document which confirms the donation of Nürtingen to the chapter of the cathedral of Speyer. In 1335 Nürtingen was chartered as a town by the Counts of Württemberg. From 1421 until the 17th century Nürtingen was the dowager seat of the widows of the counts (1495 dukes) of Württemberg. The Nürtingen Contract of 1442 the county of Württemberg was divided between the two brothers Ludwig I and Ulrich V with residences at Urach and at Stuttgart. The partition was revoked in the Münsingen Contract of 1482. During the Thirty Years's War (1618–1648) the town was devastated in 1634. Soon after that about half of the inhabitants of the town fell victim to the plague. Large parts of the town were again destroyed in 1750, this time by a fire. Many buildings that have been rebuilt after that still exist today. The industrial development of Nürtingen began in the 19th century, especially after 1880. After World War II the population (1936: 10,000) grew rapidly (1948: 17,000) as Nürtingen became a new home for many expellees. The municipality of Nürtingen reached its modern size in 1973/74 with the incorporation of several of the surrounding communities. Today the total population of the municipality is about 39,000. The former district Nürtingen was merged with the district Esslingen also in 1973.
The

town church Sankt Laurentius [top] was built in 1506–1509 by Hans Buß.
The German poet Friedrich Hölderlin (1770–1843) spent his youth (1774–1784) in Nürtingen.
The poet Eduard Mörike (1804–1875) frequently visited his mother's house in Nürtingen and spent many years of his professional career as a vicar in the town's vicinity (e.g. in Oberboihingen, Möhringen, Owen, Ochsenwang, Weilheim, Teck und Ötlingen (Kirchheim).

---