| | |
| --- | --- |
| DEUTSCHLAND | GERMANY |
| Bundesland: Baden-Württemberg | |
| Regierungsbezirk: Tübingen | |
| Landkreis: Reutlingen | |
map →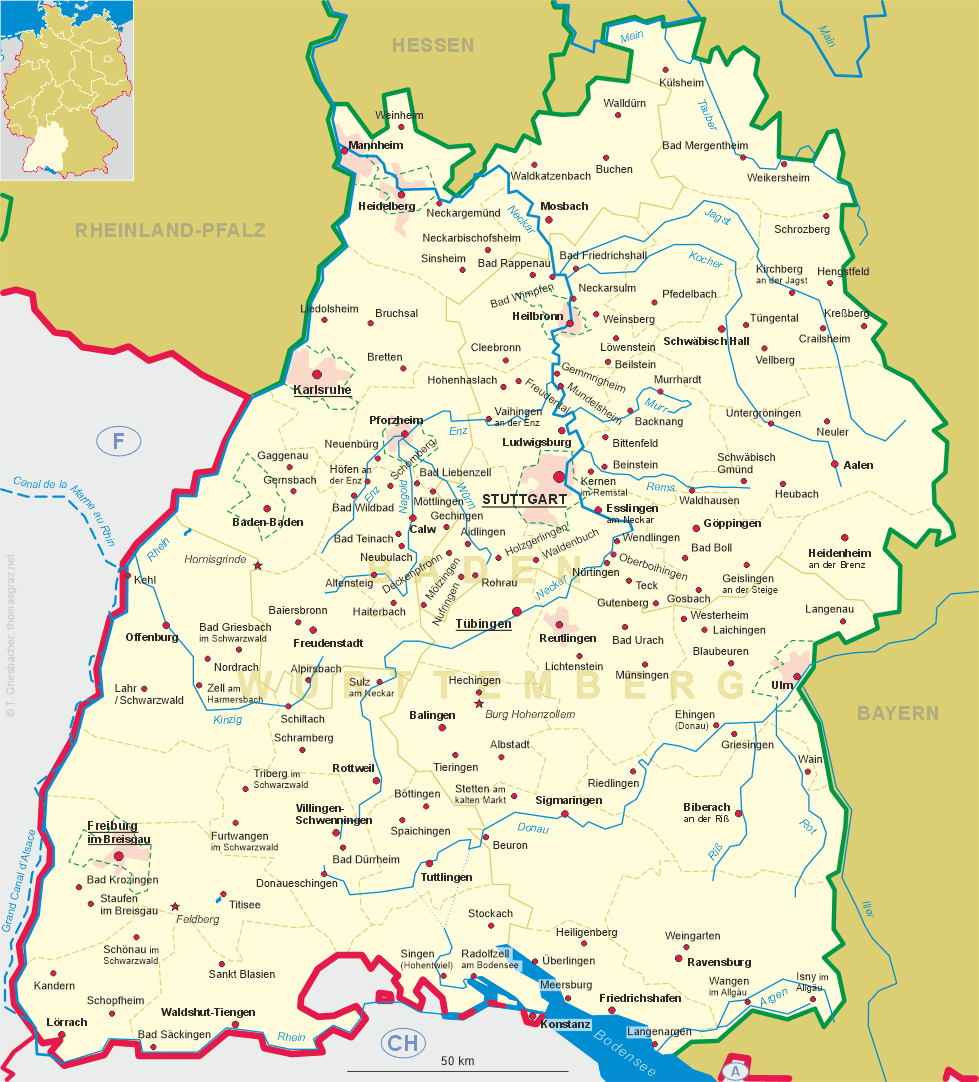 Münsingen
• lv: Minsingene
• sr: Минсинген
• ru: Мюнзинген
• uk: Мюнзінген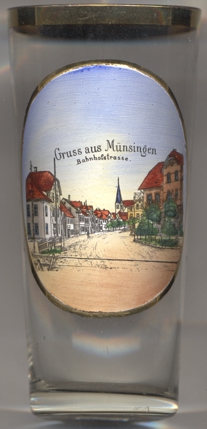 Münsingen is situated at an elevation of 707 m Schwäbische Alb (Swabian Jura) region, about 28 km southeast of the district town Reutlingen. The municipality has a population of about 14,400 (2017).
In 775 Münsingen was mentioned for the first time on a deed of gift of Lorsch Abbey. The church of Münsingen was first mentioned in 804. After the rule of the Franks the village went to the county of Urach, which sold it in 1263 to Württemberg. In 1339, Münsingen was granted the privileges as a town. Through the partition of Württemberg it came under the purview of Urach, until in 1482 the Treaty of Münsingen declared the re-unification of the County of Württemberg. In 1654 it became an administrative center of regional importance. From 1938 to 1973 Münsingen was capital of the district of the same name, since 1973 it is part of the district Reutlingen. In 1895, the German Empire began the construction of a military training area. Later this became the Duke Albrecht Barracks. It was closed in 2004. The ground was transformed into a settlement.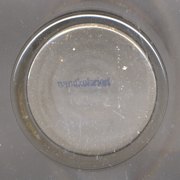 Glass no. 4086 [left] shows a view of

Bahnhofstraße ('Station Street').
The

church Sankt Martin [background] was first mentioned in AD 804 and at that time already was a parish church. The Late Gothic choir was was completed in 1496/1496. The upper parts of the tower were only added in 1887/1888.
Glass no. 4086 is labeled on the bottom: handkoloriert ('hand-coloured').
The top left picture on glass no. 3577 [left] shows a view of

Turm Falkenhausen, one of the former lookout towers of the military training area. The barracks are shown in the bottom picture.
Glasses of this collection showing former training areas of the German Empire:
Altengrabow (D),
Arys (Orszysz, PL),
Döberitz (D),
Hagenau (Haguenau, F),
Hammelburg (D),
Hammerstein (Czarne, PL),
Heuberg (Stetten am kalten Markt, D),
Lockstedter Lager (Hohenlockstedt, D),
Münsingen (D),
Munsterlager (Munster, D),
Sennelager (Paderborn, D).
Thorn (Toruń, PL).
Warthelager (Biedrusko, PL).
[https://de.wikipedia.org/wiki/Truppenübungsplätze_(Deutsches_Reich)]

[https://de.wikipedia.org/wiki/Münsingen_(Württemberg), https://en.wikipedia.org/wiki/Münsingen,_Germany]

---