| | |
| --- | --- |
| ČESKÁ REPUBLIKA | CZECH REPUBLIC |
| Středočeský kraj | Central Bohemia region |
| Okres: Praha-východ | district: Prague-East |
map →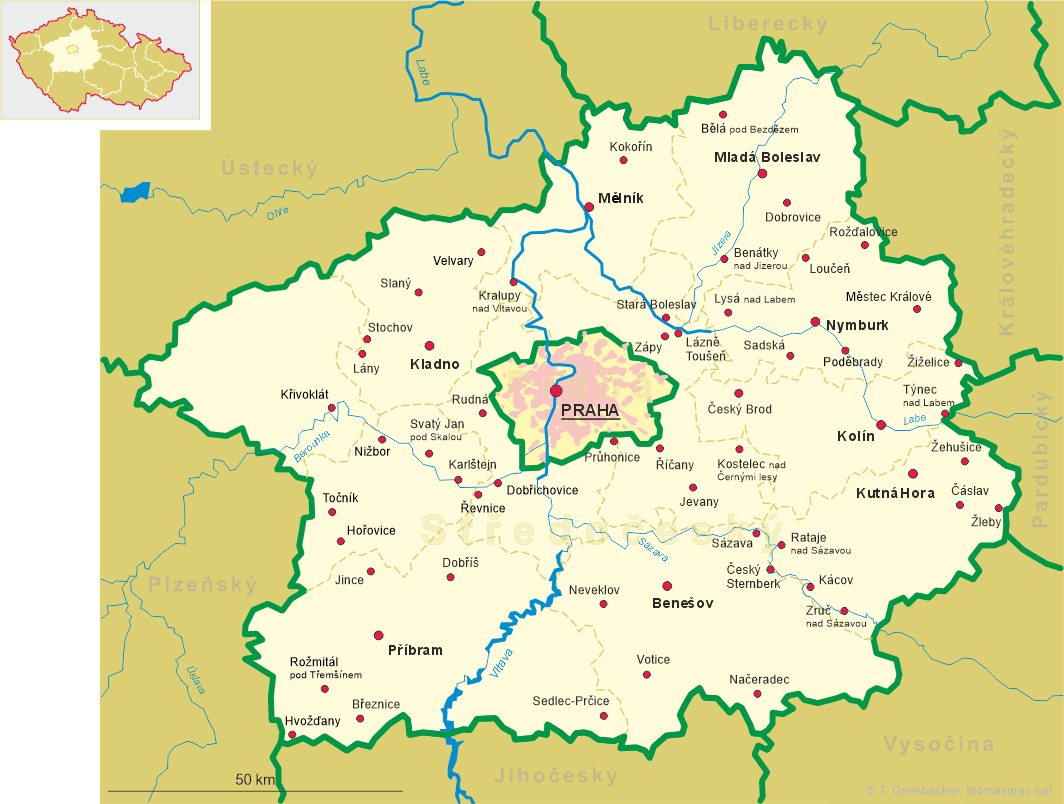 Říčany
• de: Ritschan
• sr: Ричани
• ru: Ржичани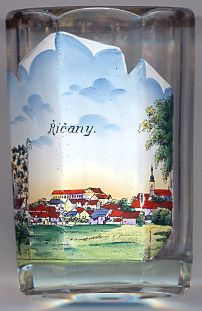 Říčany (previous German name: Ritschan) is situated at an elevation of 341 m just east of Prague on the stream Říčanský potok. Říčany has a population of about 15,200 (2017).
The oldest traces of human settlements go back to the Celtic period. Other archeological finds comprise iron smelting furnaces from the Roman period and graves of early Slavs. Říčany was also the last stop of the Salt Route from Hallstatt to Prague. Another trading route through the town lead towards Moravia, Poland and Hungary. The early flourishing period ended in the Hussite Wars of the early 15th century. After that the owners of Říčany changed frequently. In 1575 Emperor Maximilian II confirmed Říčany's privileges as a town. After the insurgence of the Bohemian nobility in 1618, which marked the beginning of the Thirty Years' War (1618–1648), the town was confiscated and the castle was abandoned. During the war the town was completely destroyed, but already in the second half of the 17th century a new city council could be elected. In 1865 Říčany was connected to the railroad system and thereafter became an industrial centre of the region. The town also became a favourite residential place for wealthy citizens of Prague.
The

church of St. Peter and Paul [background right] was built in 1754–1763.

[https://de.wikipedia.org/wiki/Říčany; http://www.south-moravia.info/ricany/13_58629_st-peter-and-paul-s-church/]

---