| | |
| --- | --- |
| ÖSTERREICH | AUSTRIA |
| Bundesland: Salzburg | |
| Bezirk: Sankt Johann im Pongau | |
map →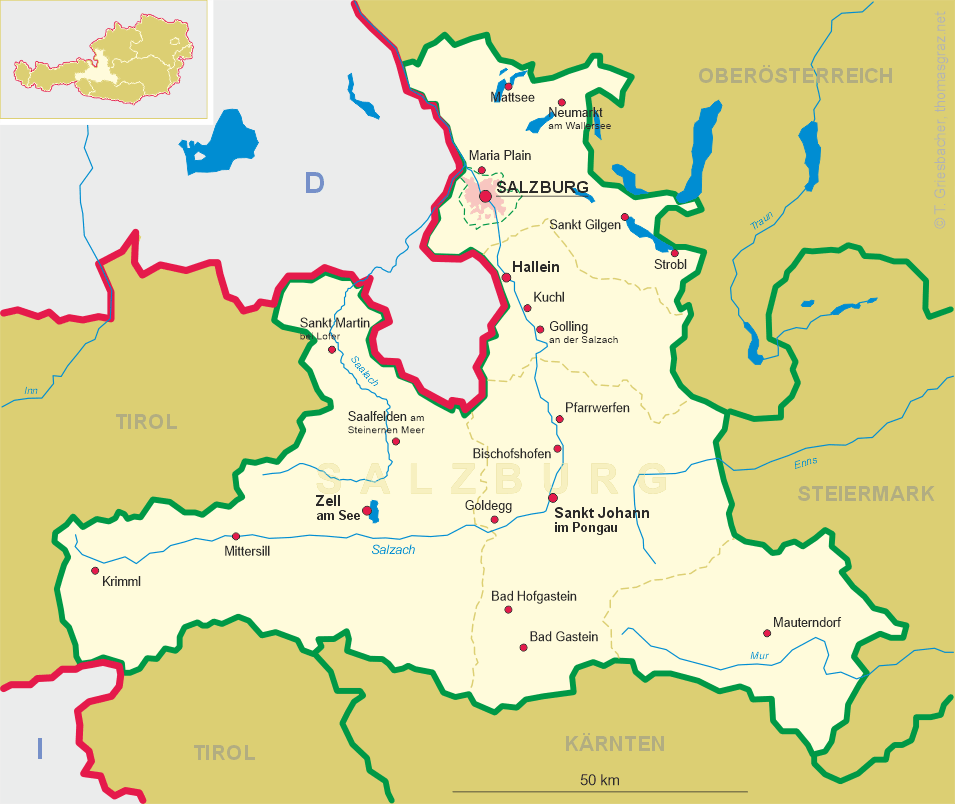 Pfarrwerfen
• lt: Pfarverfenas
• ru, uk: Пфаррверфен

Pfarrwerfen is situated at an elevation of 545 m in the Salzach valley in the district Sankt Johann im Pongau of Austria's state of Salzburg. The municipality of Pfarrwerfen has a population of about 2,200 (2013).
The first written mention of the parish of St. Cyriacus is found in a deed of donation issued by the Salzburg archbishop Gebhard of Helfenstein in 1074 for the Benedictine abbey of Admont. Since 1398 Pfarrwerfen was part of the principality of the archbishopric of Salzburg. After the Investiture Controversy of 1077 the archbishops had decided to build the fortress Hohenwerfen and as a consequence more and more people had decided to settle north of Pfarrwerfen, nearer to the fortress in Werfen. Nonetheless, the centre of the parish remained in Pfarrwerfen while the churches of Werfen and Werfenwang remained filial churches of Pfarrwerfen up until the 19th century.
The

parish church Sankt Cyriak [background centre] was built in late Gothic style in the late 14th century. The central aisle was heightened in the 15th and 16th century and at that time received its rib vaulting. The rib vaulting of the side aisles still date from around 1400. The main altar, a winged altar dating from the the second half of the 16th century, was installed during the restauration works of 1851. The sculpture of Our Lady in the centre of the altar dates from around 1500 and presumably was already part of a previous, older altar.
[https://de.wikipedia.org/wiki/Pfarrwerfen, http://www.salzburg.com/wiki/index.php/Pfarrwerfen, http://www.salzburg.com/wiki/index.php/Pfarrkirche_zum_hl._Cyriak]

---