| | |
| --- | --- |
| ÖSTERREICH | AUSTRIA |
| Bundesland: Steiermark | Styria |
| Bezirk: Bruck-Mürzzuschlag | |
map →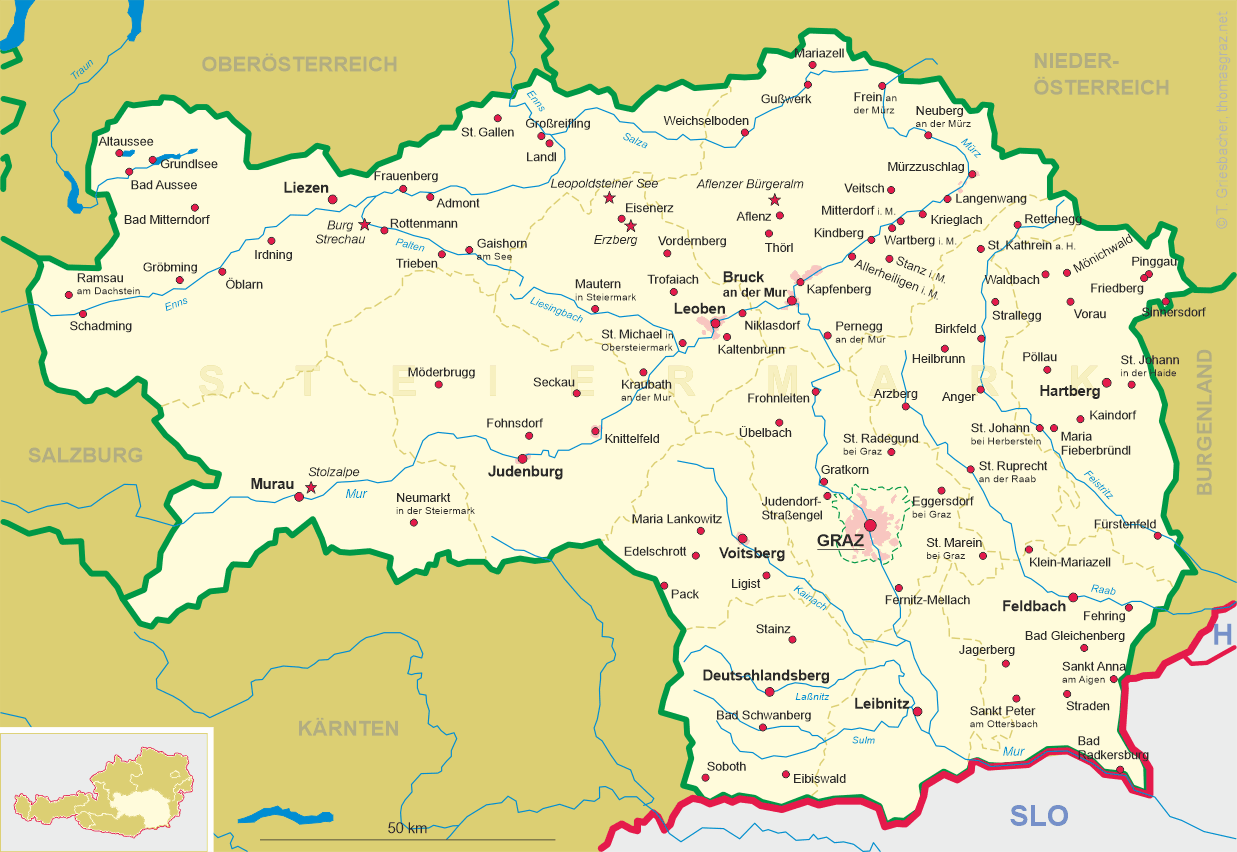 Neuberg an der Mürz
• ru: Нойберг-на-Мюрце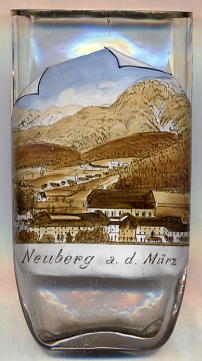 The former Cistercian Abbey of Neuberg an der Mürz was founded in 1327 by Otto IV 'the Merry', Duke of Austria, Carinthia and Styria, and remained a monastery until 1786 when it was closed by Emperor Joseph II. It is the only Styrian monastery which could retain its medieval character until today.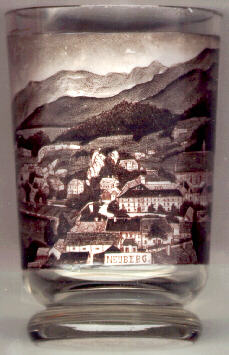 The

abbey church (14th/15th century) [far left, no. 2957, and right, no. 1162: centre] today serves as the parish church of Neuberg an der Mürz. The Neuberger Madonna (14th century) and another statue of Our Lady (1440–1450) once were a well-known pilgrimage destination.
In a contract of 1379 (Neuberger Teilungsvertrag), the Habsburg brothers Duke Albrecht III and Duke Leopold III divided the Austrian countries among themselves. Albrecht received the Duchy of Austria (Upper and Lower Austria), Leopold received the remaining countries (Styria, Carinthia, Carniola, Istria, Tyrol and the Vorlande). This was the origin of two separate lines of the House of Habsburg, the Albertine and Leopoldine lines. The latter was divided again in 1403 by Archduke Ernst 'the Iron' (Styrian line) and Archduke Friedrich IV (Tyrolean line). The Albertine (or Austrian) line became extinct with the death of Ladislaus Postumus in 1457, while the Tyrolean line lasted until 1490 (renunciation of Archduke Sigismund). All countries were reunited again by Maximilian I in 1493.

---