| | |
| --- | --- |
| ÖSTERREICH | AUSTRIA |
| Bundesland: Steiermark | Styria |
| Bezirk: Liezen | |
map →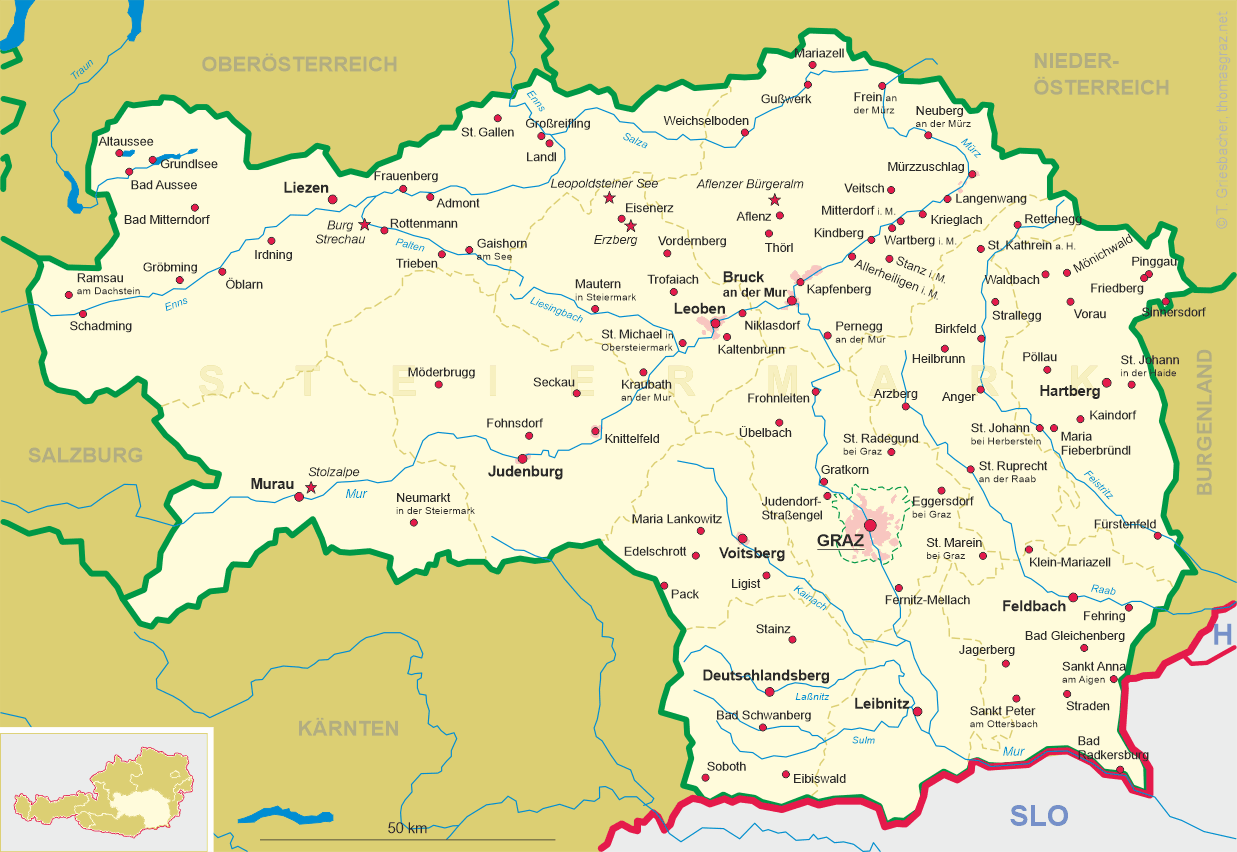 Schladming
• lv: Šlādminga
• lt: Šladmingas
• el: Σλάντμινκ
• ru: Шладминг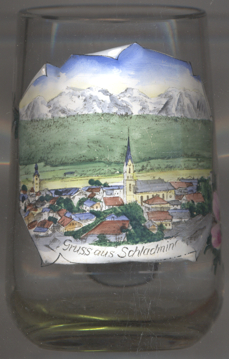 Schladming is situated at an elevation of 745 m in the upper Enns Valley in the west of the district Liezen. With a population of about 6,700 (2017) it is the district's second-largest municipality.
Slaebnich was mentioned first in 1180. Due to the flourishing mining activities in the Schladminger Tauern mountains during that period, Schladming obtained the privileges of a town by 1322. Silver, lead and copper, later also cobalt and cadmium were mined. The so-called 'Schladmminger Bergbrief' of 1408 was one of the first ever documents that tried to summarise the miners' rights and achieved great historical significance as a model for later mining orders throughout Europe. After the miners participated in the peasant uprisings against the Salzburg authorities in the course of the Reformation, Schladming was almost completely destroyed in 1525 under Archduke Ferdinand I of Austria and the privileges as a town were revoked. The town status was returned to Schladming again only in 1925. The mining industry, which had shaped Schladming's history for centuries, was gradually phased out during the 19th century. The next upswing was brought about by the construction of the Enns valley railway line (inaugurated in 1875). This initiated the modern development of Schladmming into a world-known tourism and winter sports center.
The

Protestant parish Sankt Peter und Paul [centre right] was built in 1852–1862 in Historicist style after a design drawn up by architect Karl Ganzenberg on the model of the Prtestant church of Wels. With a seating capacity of 1,000 it is the largest Protestant church in Styria. The Protestant parish (Augsburg Confession) was founded in 1782.
The

Catholic parish church Sankt Achaz [background left] goes back to a church that was mentioned in 1299 as a filial church of the parish in Haus. An independent Catholic parish was, however, only founded in 1857. The core of the present church was originally built in the Romanesque style in the late 13th / early 14th century. The church obtained its present shape in 1522–1532. The onion roof was added to the church tower in 1832.

[https://de.wikipedia.org/wiki/Schladming, https://en.wikipedia.org/wiki/Schladming; https://de.wikipedia.org/wiki/Schladminger_Bergbrief; https://de.wikipedia.org/wiki/Peter-und-Paul-Kirche_(Schladming), https://evang.at/adressen/schladming-peter-und-paul-kirche/; https://de.wikipedia.org/wiki/Stadtpfarrkirche_Schladming, http://www.meinepfarre.org/archiv/2-ohne-kategorie/84-kirchenfuehrer-schladming]

---