| | |
| --- | --- |
| SLOVENSKO | SLOVAKIA |
| Banskobystrický kraj | Banská Bystrica region |
| okres: Banská Bystrica | |
map →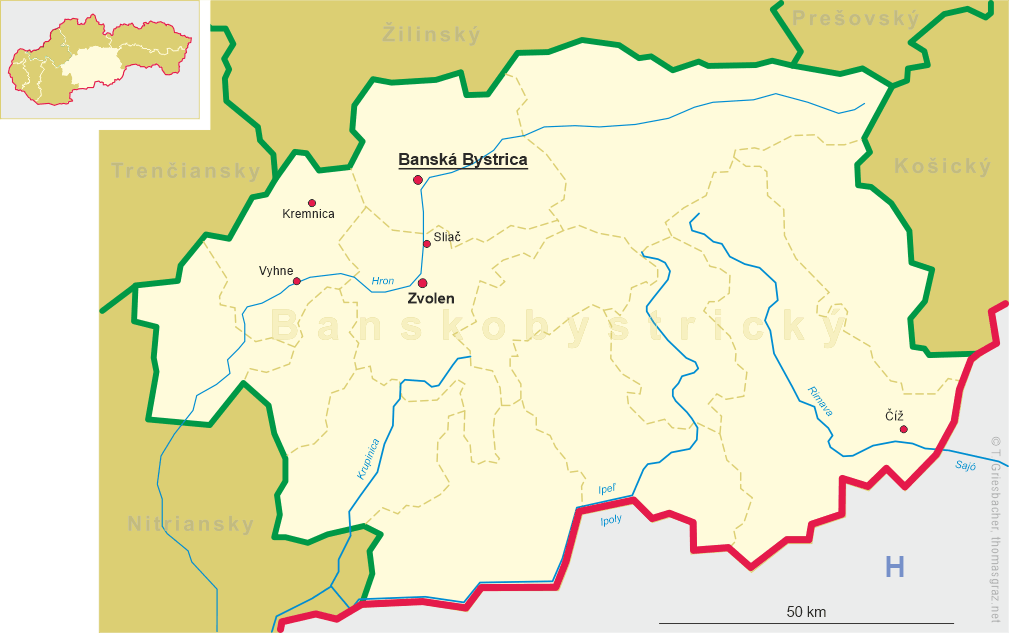 Banská Bystrica
• lt, lv: Banska Bistrica
• pl: Bańska Bystrzyca
• hu: Besztercebánya
• de: Neusohl
• el: Μπάνσκα Μπίστριτσα
• bg, mk, sr: Банска Бистрица
• ru: Банска-Бистрица
• uk: Банська Бистриця
• be: Банска-Бістрыца, Банска Быстрыца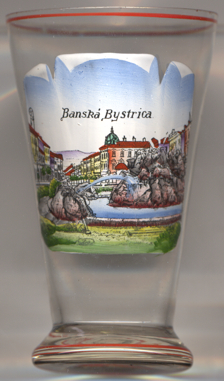 Banská Bystrica (previously in German: Neusohl, in Hungarian: Besztercebánya) is situated at an elevation of 362 m at the confluence of the rivulet Bystrica with the the river Hron in south-central Slovakia, about 210 km northeast of the country's capital Bratislava and 220 km west of the country's second-larget city, Košice. Banská Bystrica is the capital of the homonymous Slovakian region (Banskobystrický kraj). The municipality has a population of about 78,500 (2018).
Villa Nova Bystrice was mentioned for the first time in 1255, when the town was granted royal Hungarian privileges. The old German name, Neusohl, was first recorded in 1300 and reflected the fact that early settlers came from the nearby town of Zvolen (at the time known in German as Altsohl, literally "Old Zvolen"). The two names were used in parallel and even complementary (as in Novizolii Bistriciensis) throughout the history of the town. From the 13th century on, the city flourished as a regional mining center. By the 16th century, the town became a leading world producer of copper. In the 16th century, Banská Bystrica became one of the foremost centers of the Protestant Reformation in the Kingdom of Hungary. The copper deposits had been all but depleted by the 18th century, but new industries, such as timber, paper, and textiles, developed. In 1766 the city became the capital of Zvolen County (German: Altsohl, Hungarian; Zólyom) when Banská Bystrica also became the seat of a Roman Catholic bishopric (1776) and of several institutions of higher education. After World War II, Banská Bystrica became the administrative, economic, and cultural hub of central Slovakia. It has been a university town since the 1950s. Its largest Matej Bel University was founded in 1992.
The

Stone Fountain [left, no. 3724: foreground] was created in 1928 in place of an older fountain that had been created in 1895.

[https://de.wikipedia.org/wiki/Banská_Bystrica, https://en.wikipedia.org/wiki/Banská_Bystrica; https://sites.google.com/site/banskabystrica4/home/kulturne-pamiatky/kamenna-fontana]

---