| | |
| --- | --- |
| SLOVENSKO | SLOVAKIA |
| Košický kraj | Košice region |
| okres: Košice-okolie | |
map →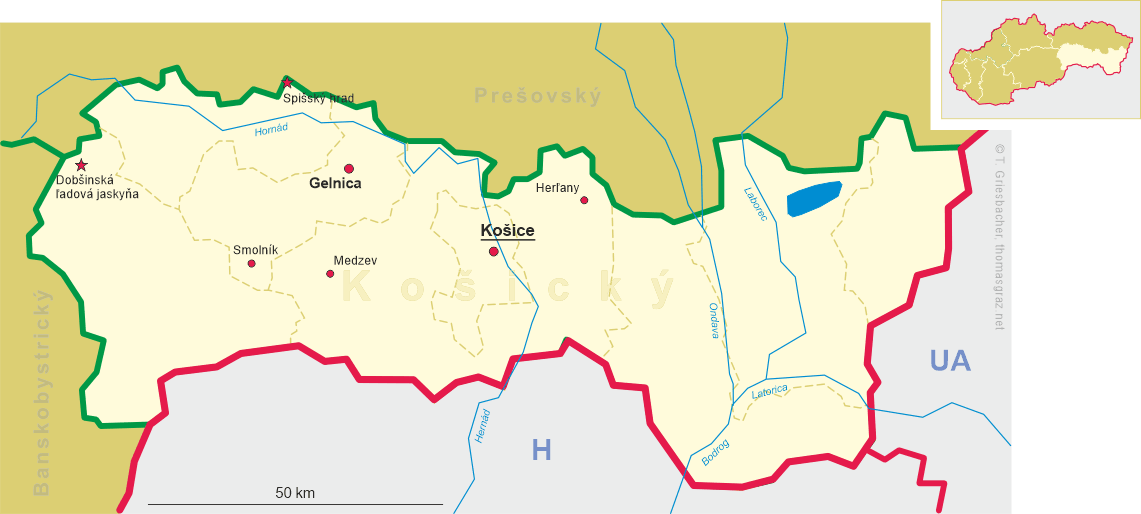 Herľany
• hu: Herlány, Ránkfüred
• de: Herlein, Bad Rank, Rank-Herlein
• uk: Герляни
• sr: Херљани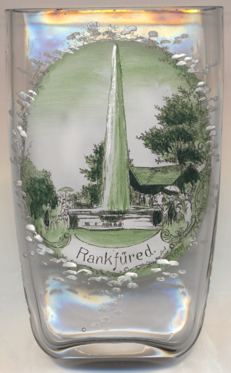 Herľany is situated at an elevation of 365 m in the foothills of the Slanké Hills of eastern Slovakia, about 28 northeast of Košice. The municipality has a population of about 300 (2018).
The first written record of the history of the village dates from 1487, when it was referred to as Haryan as part of the Svinice estate; however, other documents suggest that the village might have originated some time between 1431 and 1487. In 1601 Herlany belonged to the Trebišov estate. Already in the 17th century it was known as a spa place where people from Košice and Zemplín used to go. However, by the beginnning of the 18th century the place was depopulated as people had moved to neighbouring villages. Although some contemporary texts from the 18th century mention it as a spa place, it is not mentioned in church and parish inventories of 1715, 1720 or 1746, nor in the lexicon of municipalities of 1773. The next mention apparently only dates from 1808.
The

Herliansky geyser [left, no. 3772], listed as a national natural monument, was created in 1872 by drilling a borehole to a depth of 40.5 metres. The cold-water geyser erupts periodically every 24–32 hours and ejects its waters to a height of 10–15 metres, eruptions last around 25 minutes. Except the (very weak) one in Spišské Podhradie, the Herliansky geyser is the only one in Slovakia, and together with the one in Andernach, Germany, one of only two cold-water geysers in Europe.

[https://de.wikipedia.org/wiki/Herľany, https://sk.wikipedia.org/wiki/Herľany, https://en.wikipedia.org/wiki/Herľany]

---