| | |
| --- | --- |
| ÖSTERREICH | AUSTRIA |
| Bundesland: Oberösterreich | Upper Austria |
| Bezirk: Perg | |
map →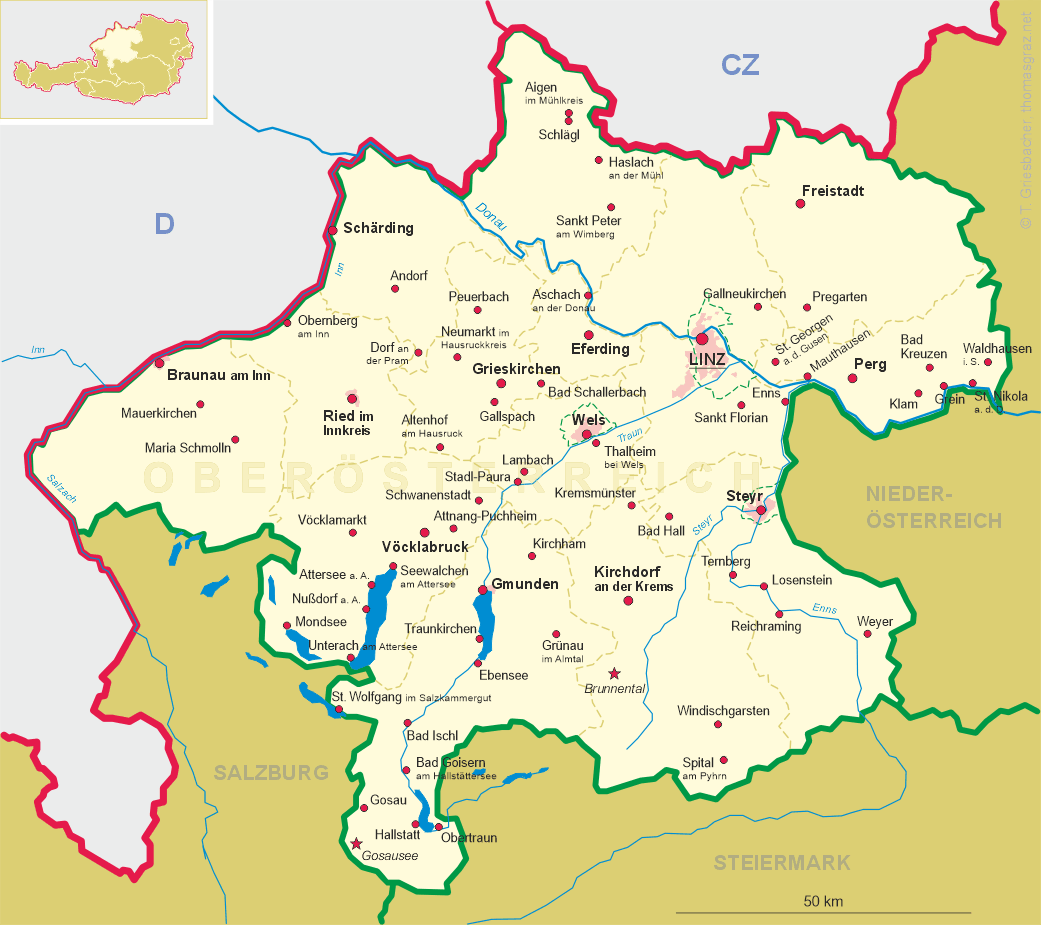 Waldhausen im Strudengau
• lt: Valdhauzenas (Štrudengau)
• ru: Вальдхаузен-им-Штруденгау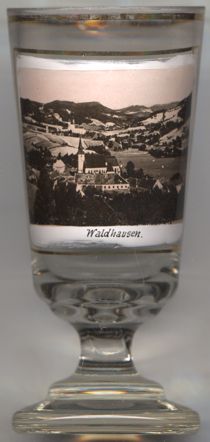 Waldhausen im Strudengau is situated at an elevation of 470 m in the southeast of the Mühlviertel region of Upper Austria, about 25 km east of the district town Perg. The municipality has a population of about 2,800 (2020).
The former

monastery Waldhausen [left, no. 3976] was founded in 1147, originally as a canons' monastery at castle Säbrich near Sarmingstein. Already prior to 1161 the monastery was transfered to Waldhausen. In 1647–1680 it was rebuilt in early and high Baroque style by the architect Carlo Canevale. In 1785 the last provost resigned due to economic difficulties and transfered the administration to the monasteries of Sankt Florian and Kremsmünster. In 1792 Emperor Leopold II closed the monastery and its domains were handed over to the Cathedral chapter of Linz. In 1800 parts of the monastery buildings were demolished and the material used to build the Franzensburg in Laxenburg. The large monastery fountain came to the prelate court of Melk Abbey. Only the north-western monastery wing with the arcades and the gate tower remained. In 2000, parts of the medieval and early modern monastery coplex were uncovered during an archeological campaign.
Another glass in this collection shows a view of Waldhausen, Baden-Württemberg, Germany.
[https://de.wikipedia.org/wiki/Waldhausen_im_Strudengau; https://de.wikipedia.org/wiki/Stift_Waldhausen]

---