| | |
| --- | --- |
| ČESKÁ REPUBLIKA | CZECH REPUBLIC |
| Královéhradecký kraj | Hradec Králové region |
| Okres: Rychnov nad Kněžnou | |
map →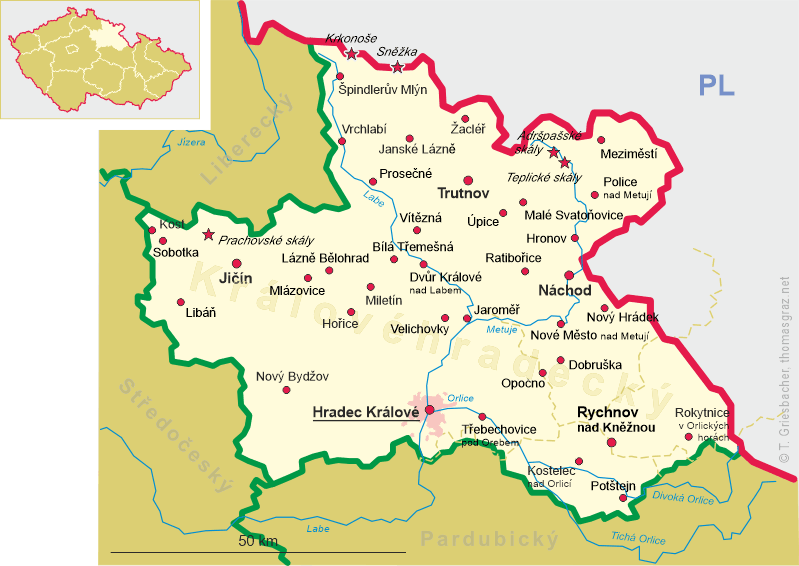 Potštejn
• prev.: Potštýn nad Orlicí
• de: Pottenstein
• ru: Потштейн
• sr: Потштејн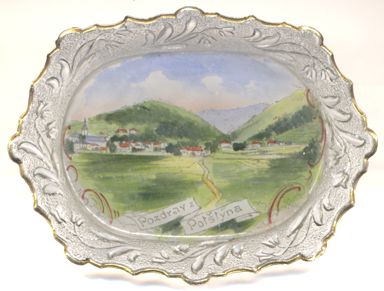 Potštejn (German: Pottenstein; Czech until 1924: Potštýn nad Orlicí) is situated at an elevation of 315 m in the valley of the Divoká Orlice river about 12 km southwest of the district town Rychnov nad Kněžnou in the Hradec Králové region of northeastern Bohemia. The municipality has a population of about 990 (2019).
The castle, first mentioned in 1287, was destroyed in 1339 but was rebuilt in 1355–1359. At the same time, the market place that had originated about 2 km away from the castle, was mentioned. In 1454 the place was purchased by George of Poděbrady, who in 1458 became King of Bohemia. He and his sons, the dukes of Münsterberg (Ziębice), sometimes resided here. In 1497, the domains came in possession of the lords of Pernštejn. Since the mid-16th century, the owners of the domains changed several times. Since the mid-19th century, the domains were owned by the counts Dobrženský of Dobrženitz (Dobrenští z Dobřenic). Before World War I, they made the castle an important cultural meeting point. The family was dispossessed in 1945.
Potštejn also was the name of an ancient castle in Žinkovy in southwestern Bohemia. The former German name of Potštejn, Pottenstein, is also the name of Pottenstein, Lower Austria.

[https://de.wikipedia.org/wiki/Pot%C5%A1tejn]

---